It appeared that 61-year-old Bernhard Langer was invincible, but turns out he is human after all. The iconic PGA Tour Champions golfer will miss this week's Cologuard Classic with an injury.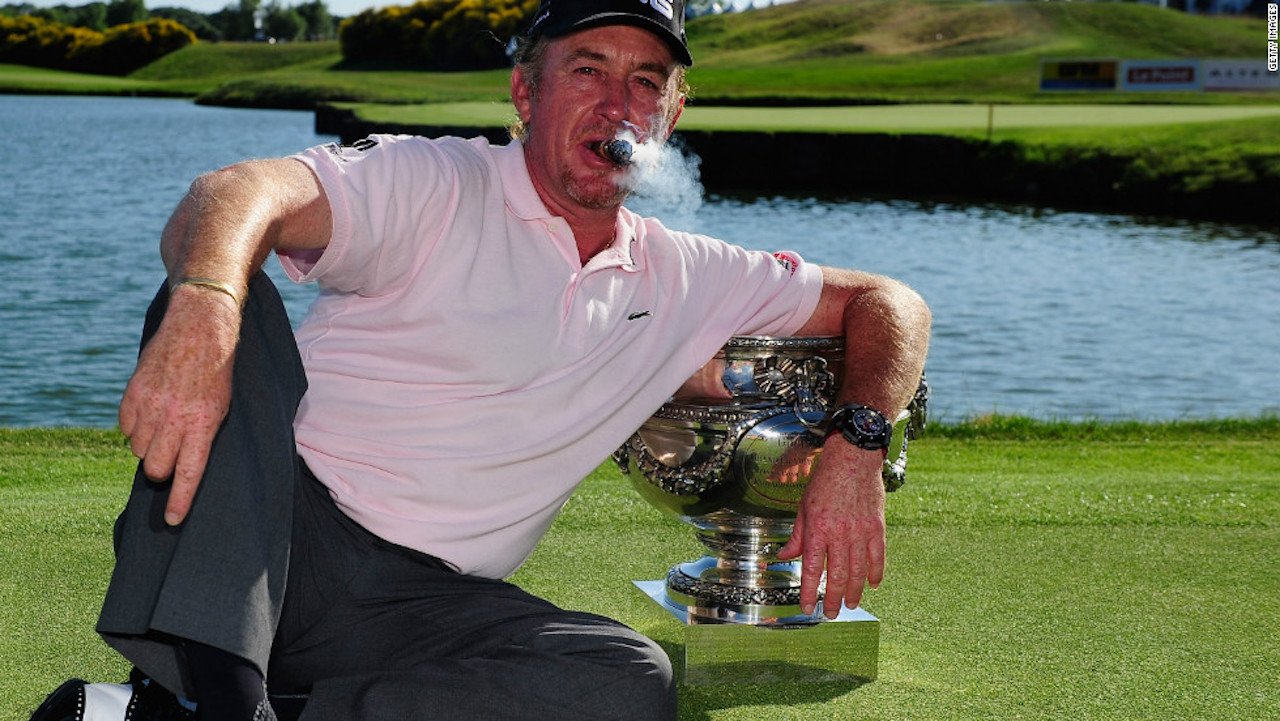 Langer, who has 39 career victories on the tour, is only six away from time all-time leader Hale Irwin. In the three tournaments he has played this year, he has one victory, a second and a third.
But his ironman-like streak will be put on pause for the foreseeable future. Langer apparently has some type of open wound in his rib and stomach area.
"It happened last Wednesday at home [in Florida], practicing," Langer said in a PGA Tour Champions news release. "I didn't practice much after that, just chipping and putting."
Hoping to Play
Langer had the injury looked at and started to feel better towards the end of the week. He flew out to Tucson, Arizona with the intention of playing, but aggravated the condition on Tuesday.
"I had some treatment and took some medication and I thought it was getting better, and when I got here yesterday, I got even more treatment and was able to play eight holes. Then on the ninth fairway I re-injured it again. When I talked to my doctor, he advised that I not play the next several days to allow it to heal."
In the release put out by the tour, Langer said there was a possibility it could re-tear with the "rigors endured through the golf swing and at impact."
Langer was the 5/1 favorite to win the event. Steve Stricker is now the top pick at 6/1. Stricker is followed by Jerry Kelly, Miguel Angel Jimenez and Fred Couples at 14/1.
The last injury Langer had was a knee injury in 2016. His most significant injury was in 2011 when he had surgery on his thumb. He missed two months of the tour.
Jimenez Could Step Up
With Langer on the sidelines for at least this week, Miguel Angel Jimenez has a better chance of getting back-to-back-victories. The Spaniard won the Chubb Classic two weeks ago.
Of course Jimenez is showing that it doesn't matter if Langer is in the field or not. At the Chubb Classic he defeated Langer and Olin Browne in a playoff.
"I'm working hard and I practice and go to the gym, apart from smoking and drinking," Jimenez said. "This is what I love to do. I love to play golf. To me, competing is my life. I go to any competition, I want to win. I'm working for that."
Winning the third tour event of the season gave Jimenez even more confidence than he already had. His two victories last year were both majors, and he likes where his game is this year.
"It's the beginning of the season," Jimenez said. "We are on the third tournament of the season and all the season in front of us. This gives you the energy and the confidence coming up."