LaMelo Ball, the youngest son of controversial father, LaVar Ball, has decided to put professional basketball aspirations on hold temporarily and return to high school. The 17-year-old enrolled at the Spire Institute in Geneva, Ohio, a private school that focuses on top-level athletes preparing for furthering their athletic careers.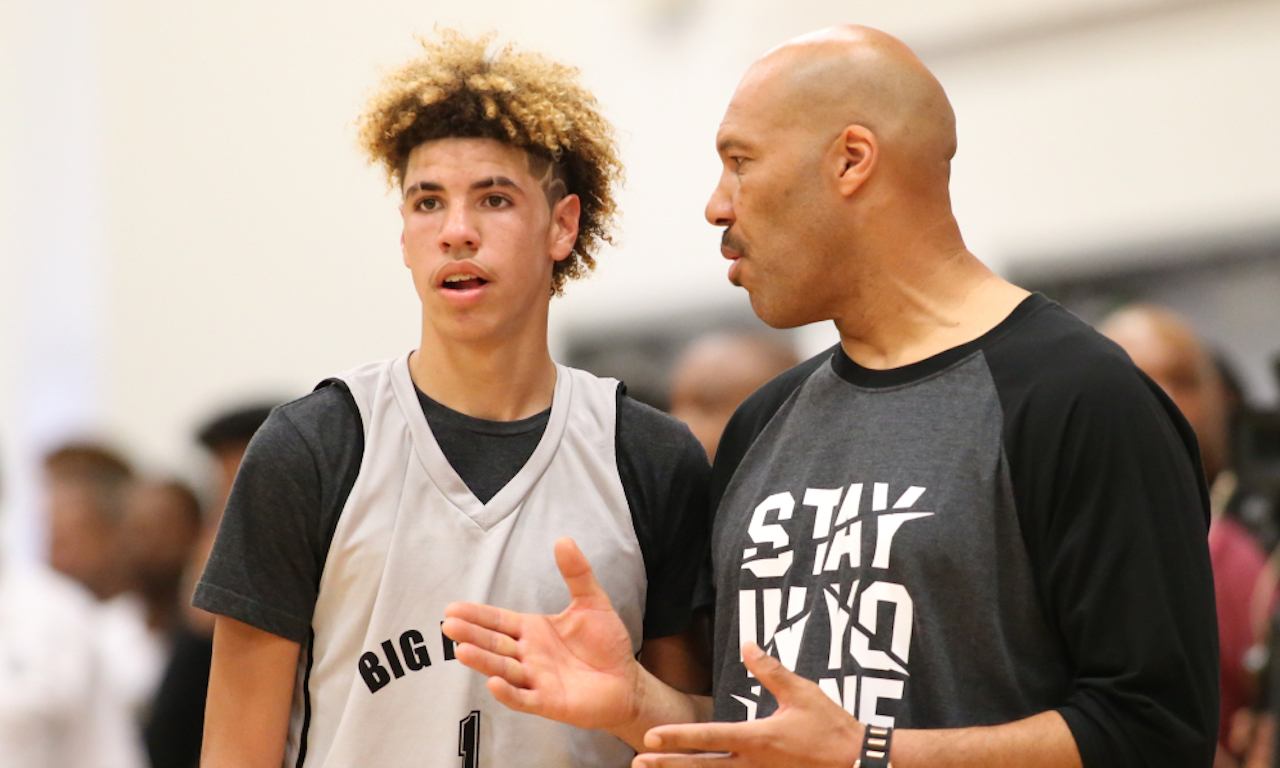 Ball was ranked as a five-star prospect in the class of 2019, but withdrew from Chino Hills High School in Southern California last October shortly after his brother, LiAngelo was suspended from UCLA's basketball team for shoplifting on a team trip to China.
LaVar Ball pulled LiAngelo out of UCLA, and LaMelo from high school, and got them a contract with European team BC Vytautas in Lithuania. The duo left with two games remaining in the season, with LaVar saying they weren't going to "waste their time there any more." LaMelo averaged 6.5 points and 2.4 assists in eight league games, while LiAngelo averaged 12.6 points and 2.9 rebounds in 14 appearances.
Back in Class
LaMelo, whose oldest brother Lonzo plays for the Los Angeles Lakers, had also played in a league started by his father, but decided he wanted to return to school. He posted his excitement on Instagram.
"I've decided to return to high school and complete my senior year," LaMelo said. "I thank my dad for the JBA Experience and playing overseas. I've been accepted to attend Spire Prep Academy in Geneva, Ohio where I look forward to earning my high school diploma and winning with my new team!"
Because he didn't allegedly accept any money for his professional play overseas, the youngest Ball kept his eligibility for high school. College, however, is probably out of the question.
Because he signed with an agent before going to Lithuania, he violated NCAA rules, making him ineligible to play for a university's program. He originally committed to UCLA for 2019, but now will have to wait a year after high school to qualify to play in the pros.
Bright Future?
Which is exactly where his new coach, Jermaine Jackson believes he is destined to end up. The former NBA player told TMZ Sports that his most recent acquisition has huge potential.
"LaMelo Ball can be the No. 1 pick in a year or two going to the Cleveland Cavaliers," Jackson, said. "Ain't no question about it. He has the talent that, some of it just can't be taught. So I'm not the guy that's going to say, 'Oh, let me put some handcuffs on you, let me put some more dribbling on you.' Hell no. Do what you do and I'm going to sit back and watch you do what you do."
Ball joins a team with Michigan State commit Rocket Watts and five-star junior Isaiah Jackson. He is hoping to return to the form that saw him score 92 points in a game for Chino Hills as a junior. Justin Brantley, Spire's associate academy director, told ESPN.com he has no doubts about Ball's abilities.
"He's a scorer, he's a player, he's a facilitator," Brantley said. "I've watched games and seen him rebound. I've watched games where he gets players involved around him. I've watched games and seen him score. When you have someone that brings all three tools to the table, I'm ecstatic about it.