The San Antonio Spurs and LaMarcus Aldridge agreed to part ways, which means the Spurs will either trade him or buy out his contract if they can't find a trade partner for him.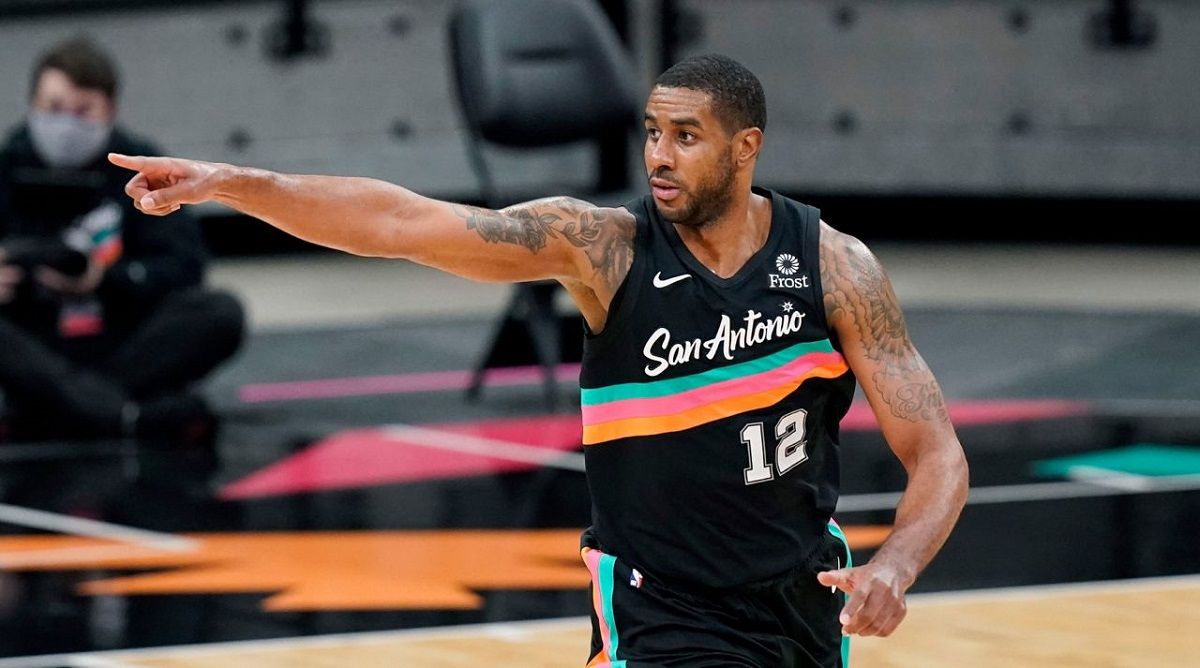 Coming into this season, Aldridge averaged 19.5 points and 8.3 rebounds over his career. In 72 postseason games with the Portland Trail Blazers and San Antonio Spurs, he averaged 20.8 points and 8.5 rebounds.
Aldridge averages 13.7 points and 4.5 rebounds for the Spurs this season, which marks his lowest output since his rookie season in 2006-07. He missed some time with a hip flexor and, when he returned from his injury, he came off the bench for the first time since his rookie season.
"He's been a great teammate," said head coach Gregg Popovich. "No problem there. We just think this is a win-win for both LaMarcus and the club. When an opportunity arises, that'll be up to management, his agent and that sort of thing, and we'll all move forward."
The Spurs won't re-sign Aldridge next season, so a trade is the logical move.
The Miami Heat, Boston Celtics, Chicago Bulls, Golden State Warriors, New York Knicks, Sacramento Kings, and Charlotte Hornets are all remotely interested in securing Aldridge in a trade with the Spurs.
The Spurs (18-15) currently sit in the #8 seed in the Western Conference playoff hunt. The Spurs are also in the thick of a division race with the Dallas Mavericks in a tight Southwest Division.
Texas to Oregon and Back to Texas
Aldridge, a 6-foot-11 center, was born in Texas and became a high school legend in Dallas. He was a five-star recruit, but decided to stay close to home to play his college ball. At Texas, he was an All-American and won the Big 12 Defensive Player of the Year honors in 2006. After two seasons in Austin, Aldridge went pro.
The Chicago Bulls selected Aldridge with the #2 overall pick in the 2006 NBA Draft, but then traded him to the Portland Trail Blazers. Aldridge spent his first nine seasons in Portland and became a full-time starter in his second season.
In 2016, he signed a free-agent deal with the San Antonio Spurs when the Tim Duncan era came to an end. Aldridge is in his final year of a contract that pays him $24 million this season.
Aldridge won't return to the team in the second half of the season. If the Spurs are unable to move Aldridge before the trade deadline on March 25, they'll buy out his contract.
Aldridge earned a trip to the All-Star Game seven times, including five times with Portland (2012 thru 2016), and twice with San Antonio (2018 and 2019). Aldridge ranks #47 on the NBA all-time scoring list and is just shy of 20,000 points in an illustrious career that spans 15 seasons with the Portland Trail Blazers and San Antonio Spurs.
Check out more NBA trade rumors.