Baltimore quarterback Lamar Jackson has run almost at will on NFL defenses this season, and the same scenario could play out Saturday in the Titans-Ravens AFC Divisional Playoff game. Top-seeded Baltimore is a 9.5-point favorite against the the visitors from Tennessee, with the over/under set at 47 points. In the playoffs since 1990, when a No. 1 seed faced a No. 6 seed, they lost only once. That was in 2010, when the Patriots were defeated by the New York Jets.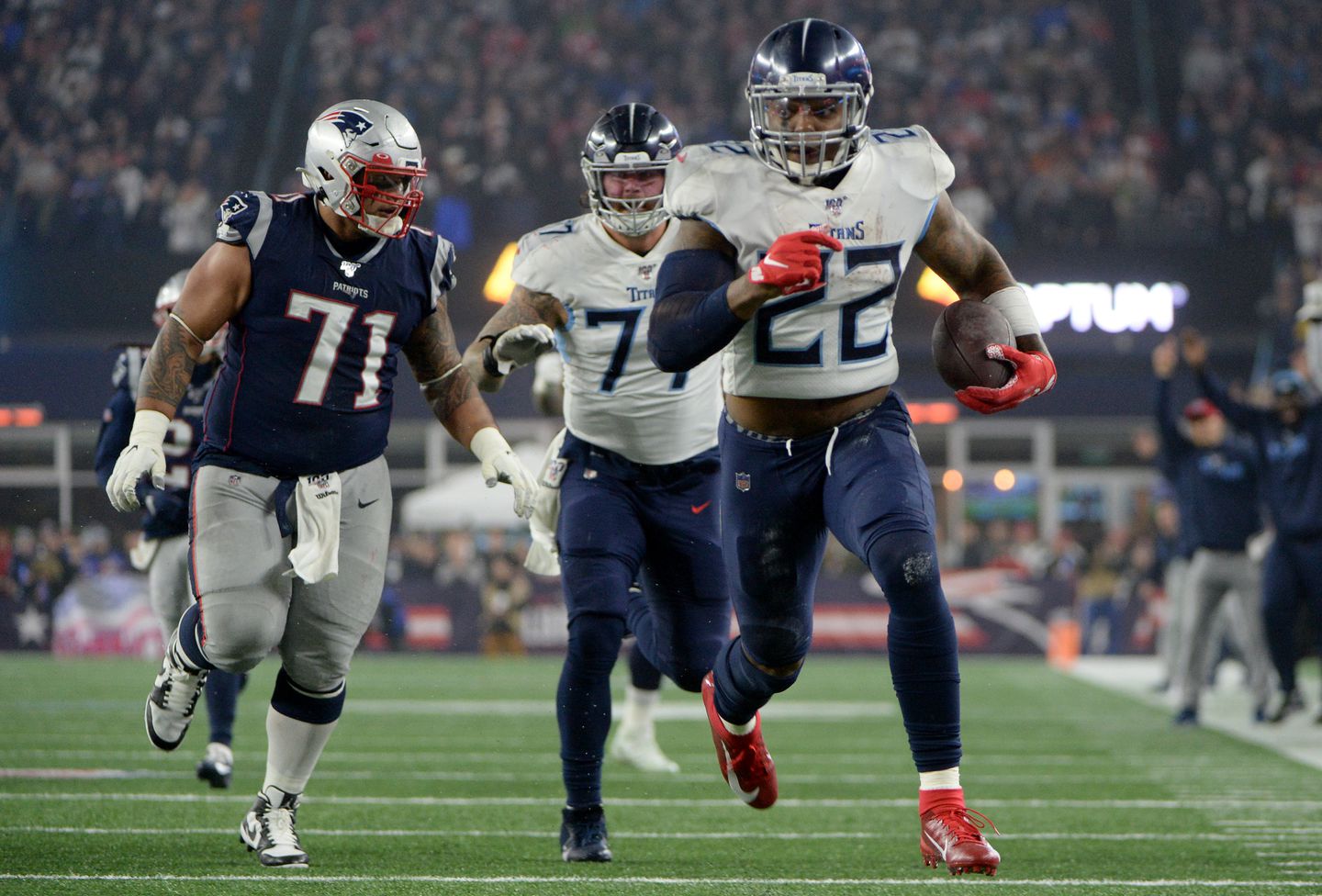 Tennessee was 21st in rushing defense in the NFL during the regular season. The Titans-Ravens game, however, will allow Tennessee to prove they are improved in that category. In the playoffs, they are ranked third.
That stat might be a bit misleading, however, as it's based on the team's 20-13 upset victory last week in the wild-card game against New England. The Patriots were a mediocre 18th during the regular season in rushing offense.
Tennessee head coach Mike Vrabel joked with reporters that he has a plan to stop Jackson's rushing prowess.
"Other than try to tie his shoelaces together, not many people have had success," Vrabel said
Jackson a Duel Threat
Tying his shoes together might be the only way to stop Jackson, who BetOnline has as a -3000 favorite to win the league's MVP. Vrabel can take solace in the hope that the streak of MVP's not winning the Super Bowl continues. It hasn't happened since Kurt Warner did it in 1999.
Stopping Jackson, who finished the season with the most rushing yards by a quarterback in NFL history at 1,206 yards, isn't something Vrabel is looking forward to trying to do.
"They have the best player in the league who's impossible to tackle," Vrabel said. "A great scheme. I think on any other day, it would be fun to watch, but not when you're trying to prepare for them and stop them."
Vrabel knows that Jackson isn't just a rushing quarterback. The 2016 Heisman Trophy winner can also torch teams through the air. He finished with 3,127 yards passing, including a league-leading 36 touchdowns.
So, even if Tennessee can slow down Jackson's feet, his arm remains another effective weapon.
Derrick Henry Could be Difference Maker
Tennessee has its own ground weapon in running back Derrick Henry. The NFL's regular season rushing leader (1,540 yards), lit up New England for 182 yards, and Vrabel might put the load on his shoulders.
Baltimore safety Earl Thomas guaranteed to reporters that his squad would be far more active in stopping Henry on Saturday.
"Guys didn't seem like they were too interested in tackling him," Thomas said of the Patriots. "Our mindset is a little different. We're going to tackle him and try to swarm."
Ravens defensive coordinator Don Martindale told reporters that Henry will definitely be a focal point of the team's game plan.
"You shouldn't be that big and be able to run like he runs," Martindale said. "Obviously, we're going to have to bring our lunch pail, work hat, and just go play football with him."