Much to the dismay of their opponents, Lake Braddock High School in Burke, Virginia, operates an all-out press and run-and-gun three-point heavy offense that often results in 100-point games.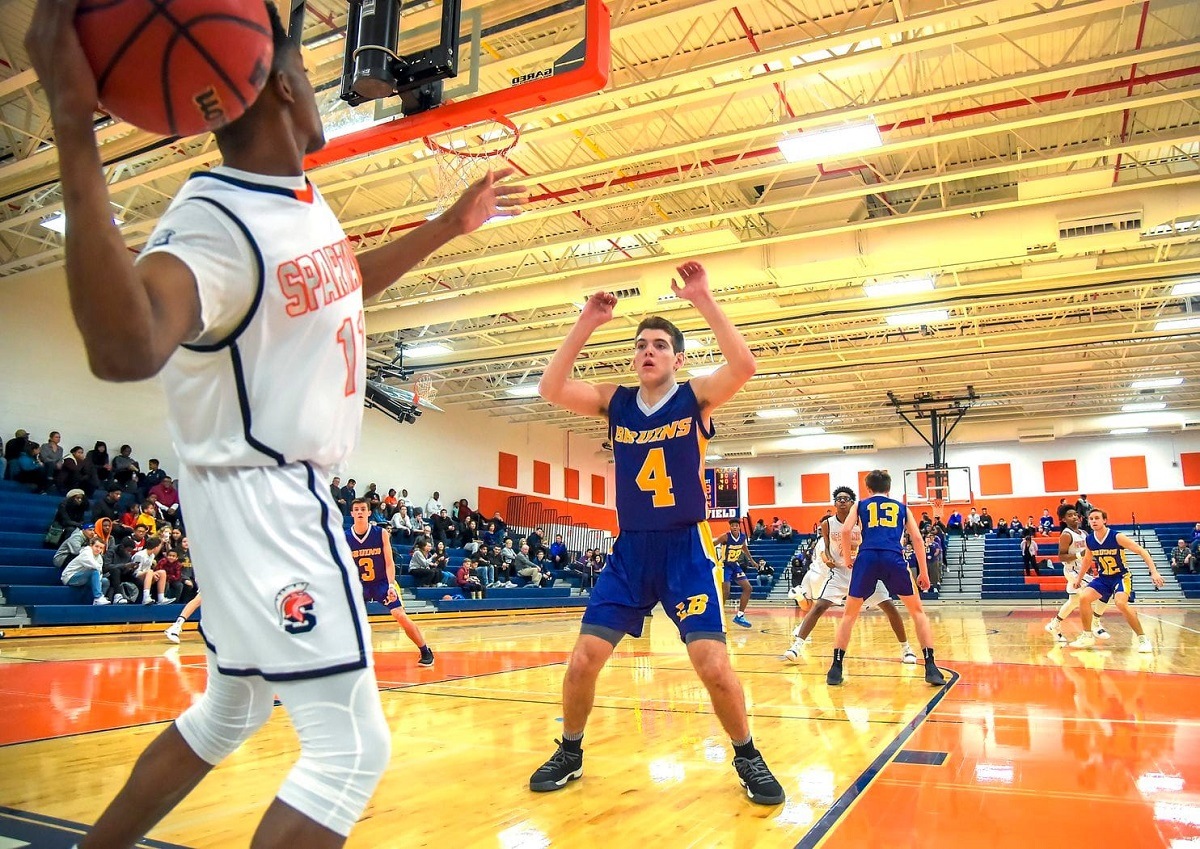 Lake Braddock (21-3) is averaging 90 points a game through 24 games. For the last three seasons, the Bruins created matchup problems for opposing schools in Fairfax County, Virginia. They finished the regular season with a 19-3 record before the postseason began.
Lake Braddock won a game this season 122-81. Their rival West Springfield lost by 41 points and could not keep up with the Bruins.
From Boring Losers to Up Tempo Winners
After several perennial losing seasons, the coaching staff wanted to mix things up in 2016. At the least, more players would get involved and the team would have more fun.
Brian Metress kept losing games with the final scores in the 40 to 50-point range. He installed a high-octane system to double the output. They wanted to keep teams off guard that and exploit teams that lacked physical conditioning or did not have a deep bench.
"We just said we're going to press and run," coach Brian Metress told the Washington Post. "And we're going to press and run like nobody has ever before. When you come to watch us, it's like the circus is in town. It's a totally different game."
Lake Braddock runs and presses so much that they rotate players in and out more like an ice hockey team. Shifts of four and five players are swapped out every ninety seconds. Sometimes there's a new wave of subs in a minute.
Other schools had adopted a freewheeling, pro-three-point system similar to the system Grinnell College in Iowa ran to perfection for two decades. Head coach David Arseneault, Sr. devised the system in the early 1990s. His son, David Arseneault, Jr. took his father's philosophy to the NBA Development league. As the head coach of the Reno Bighorns, Reno led the G League in scoring both seasons. Arseneault, Jr. is the current coach at Grinnell. They continue to run the system his father implemented.
Metress had no problems recruiting players at Lake Braddock. Everyone has the green light in his system. If you have the ball, shoot a trey. Because they run so much and score so frequently, everyone on the team has ample opportunity to shoot and score.
Of course, when the team is not shooting well, it resulted in disaster. When players are hot, it's a thing of beauty.
District Champs
Lake Braddock won both their postseason games this past week. The Bruins defeated Woodson 93-75 in the sectional semifinals. Seniors Chingunn Ganbold dropped 35 points and Alex Anderson scored 20 points.
On Friday night, Lake Braddock edged out South County from Lorton, VA by three points 70-67. South County slowed down the game and played as good as defense as Lake Braddock saw all season. South County held them to only 70 points, or their lowest output since the first game of the season. Lake Braddock won 70-67.
It's interesting to see the spread offense take off at the high school level. The Golden State Warriors are on the verge of winning three-straight NBA titles with an offense that stretches the floor to take advantage of teams that cannot defend the three-point shot. They have been setting new scoring records the last few seasons, including most points in a quarter.
Mike D'Antoni first installed his "Seven Seconds or Less" offense with the Phoenix Suns at the turn of the century. Carmelo Anthony did not embrace the up tempo spread offense with the New York Knicks, and Melo ran D'Antoni out of town. The Knicks failed to evolve and embrace change and Melo does not have a job. The hapless Knicks are now the laughing stock of the league, while D'Antoni and his potent offense revolutionized the game. If you're not running-and-gunning in the NBA, then you're a dinosaur.