Los Angeles FC has put together a stellar first half of the season that sees them 11 points clear of the competition in Major League Soccer's Western Conference. That hasn't gone unnoticed by bettors and bookmakers, as LAFC is now the prohibitive favorite to take home the 2019 MLS Cup.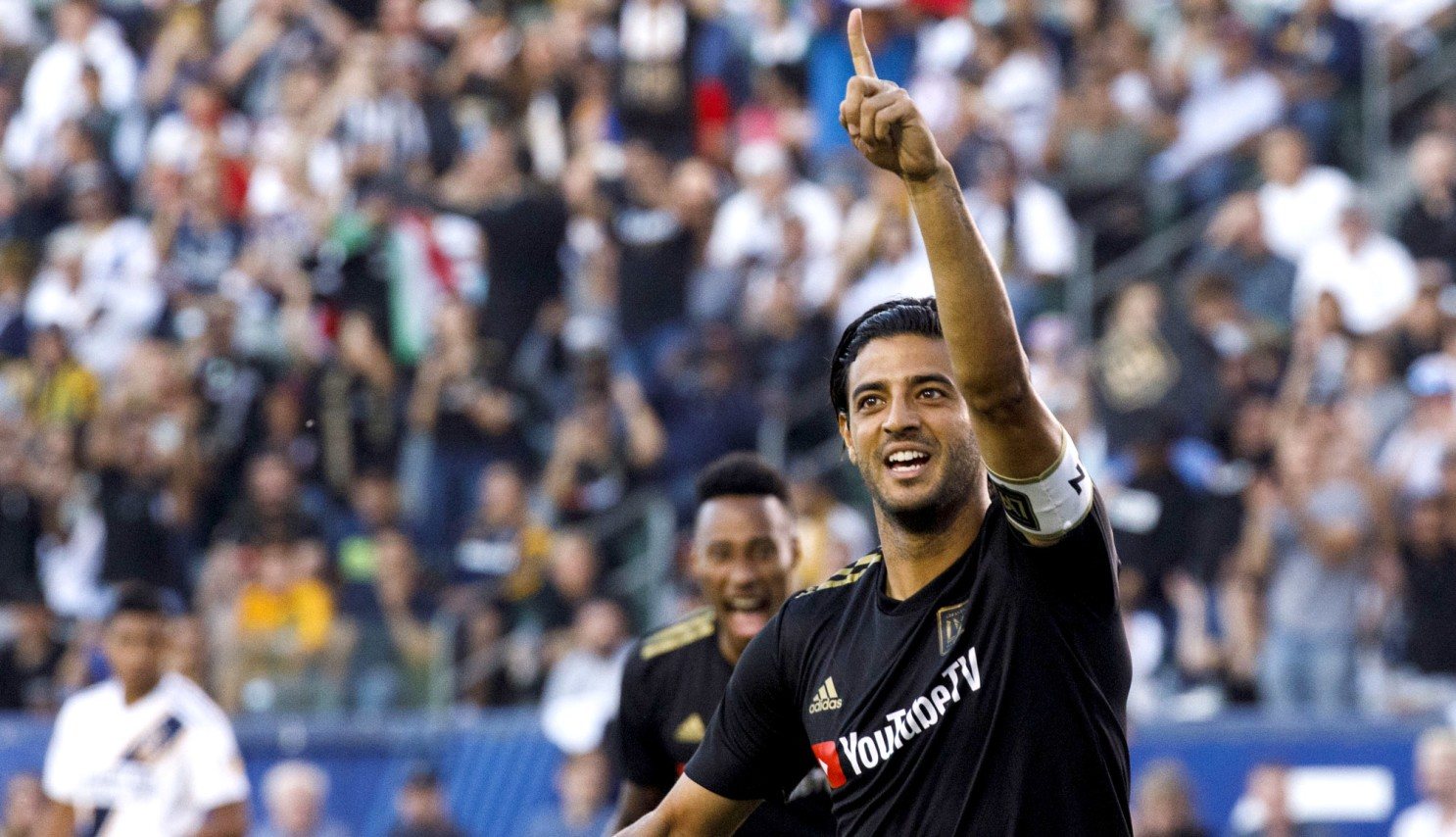 At FanDuel Sportsbook, LAFC is now a +240 pick to win the championship this year, ahead of its crosstown rival the LA Galaxy (+650) and the defending champion Atlanta United (+850).
Vela Leads LAFC to League-Best Record
LAFC has 49 points after 22 matches, an incredible haul that is 10 points above the Philadelphia Union for the best in MLS, despite the fact that Philadelphia has played two more matches than Los Angeles. The LAFC attack has been led by Carlos Vela, with the Mexican striker pouring in 22 goals so far to lead the league.
That performance has seen Vela emerge as the best player in MLS this season, though Swedish import Zlatan Ibrahimovic – who plays for the Galaxy – has vehemently disagreed with that assessment at times.
That rivalry came to a head earlier this month when an Ibrahimovic hat trick led the Galaxy to a 3-2 victory over LAFC. Before that match, Zlatan had said that he was better than Vela, because he was still performing at a high level at age 37.
"Please do not offend me, I don't need to prove nothing, even if I don't score the goals today," Ibrahimovic said at a press conference after his performance. "I have a lot of respect for Vela, he's a good player, but you did one mistake: you compared him with me, that was your biggest mistake."
The rivalry between the two stars could well play out over the second half of the season and into the MLS playoffs. The Galaxy sit in third place in the Western Conference, one point behind the Seattle Sounders for second place. But outside of LAFC, the standings are tight, with only eight points separating second from ninth.
Parity Leads to Tight Playoff Races
A similarly tight race is shaping up in the Eastern Conference. While Philadelphia currently has a three-point lead over Atlanta and D.C. United, even eighth-placed Toronto FC is just seven points back.
That's a stark contrast to European leagues, which regularly see only a few teams in contention, and often have one team running away with the title by the halfway point of the season. In contrast, the American-style salary cap rules tend to produce parity in the MLS standings.
That doesn't mean there aren't some clear contenders though, no matter what the standings might say. NYCFC (+850) could make a claim to be the team to beat in the Eastern Conference, as it has 35 points from just 20 matches – three or four fewer games than the teams just in front of it in the standings. The Union (+900), DC United (+1000), and the New York Red Bulls (+1100) are also getting respect from bettors.
With seven teams making the playoffs from each conference, and only the No. 1 seeds getting a first-round bye in the single elimination tournament, it's no wonder that LAFC is favored to go all the way at this point. But +240 odds may be a bit short in a league that rarely produces dominant teams, especially since Los Angeles would still have to win three matches in a row to earn the MLS Cup even if they do get a playoff bye.
The MLS All-Star Game takes place on Wednesday night, as the league's best players will team up to take on Spanish side Atletico Madrid. Regular season play resumes on Saturday, with the playoffs set to begin in October.