Brooklyn Nets guard Kyrie Irving is supporting WNBA players who have chosen to sit out of the upcoming season by committing $1.5 million in supplemental funds.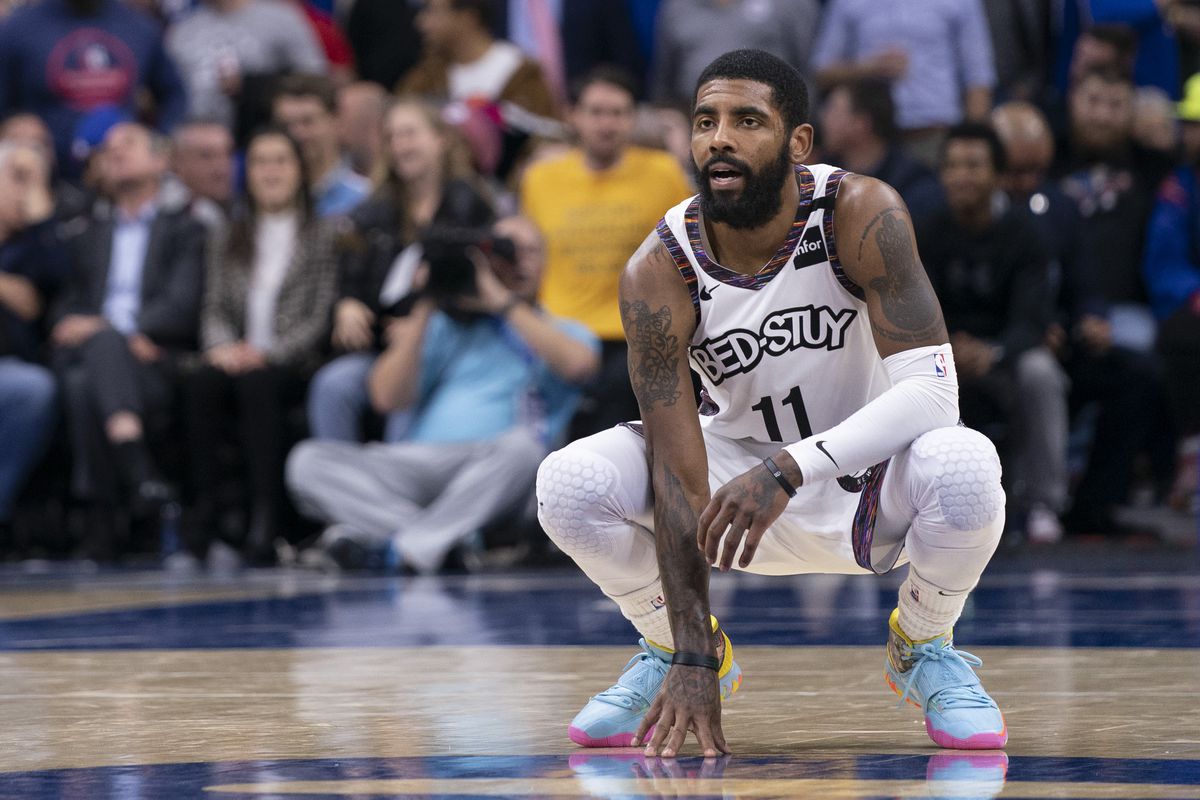 Irving will provide funds for players who chose not to play either because of social justice or coronavirus concerns.
Irving Earmarks Funds for Players Without Salary Support
Irving launched the KAI Empowerment Initiative on Monday, which will provide the funds for WNBA players. According to Irving, he came up with the idea after talking to WNBA players Natasha Cloud and Jewell Loyd, who connected him with other players as well. Cloud is among those who chose to sit out the 2020 campaign.
"Whether a person decided to fight for social justice, play basketball, focus on physical or mental health, or simply connect with their families, this initiative can hopefully support their priorities and decisions," Irving said via a statement.
In total, a dozen players have chosen to opt out of the WNBA season, which began Saturday at the IMG Academy in Bradenton, Florida. The WNBA is implementing a bubble solution similar to the NBA's where players are sequestered on the campus to minimize the risk of COVID-19 infections and outbreaks.
Those who apply for a portion of the $1.5 million fund must meet four general requirements. The initiative only supports active WNBA players who have officially opted out of the season. Those players must share their reasons for opting out, and cannot get salary support from other organizations. If a player opted out for medical reasons, the reasoning must be related to COVID-19.
In addition, the initiative will provide players with a financial literacy program designed by UBS.
WNBA Promoting Social Justice Causes in Bubble Season
WNBA players don't make the kinds of multimillion-dollar salaries enjoyed by many NBA stars. With top stars making around $200,000 a year, many WNBA players choose to supplement their incomes by playing overseas during the offseason. That means some players compete nonstop throughout the year, a situation that has seen stars like Breanna Stewart suffer serious injuries while playing in other leagues.
As the national anthem was played, the @nyliberty and @seattlestorm walked off the floor as part of the social justice initiative. pic.twitter.com/VihH5X3Yzh

— ESPN (@espn) July 25, 2020
The WNBA has committed itself to social justice causes this season. On Saturday, both the New York Liberty and Seattle Storm walked off the court during the playing of the national anthem. Players wore shirts with the words "Say Her Name" in honor of Breonna Taylor who was killed by police in her Louisville home in March. The league will display "Black Lives Matter" on courts throughout the season.
Those moves haven't pleased everyone. Sen. Kelly Loeffler (R-Georgia), who co-owns the WNBA's Atlanta Dream, wrote to WNBA commissioner Cathy Engelbert to oppose the league's involvement with Black Lives Matter. Those comments prompted a severe backlash from the WNBPA, with many players calling for the league to oust Loeffler from her ownership role.
FanDuel Sportsbook lists the Seattle Storm as the +270 favorites to win the 2020 WNBA Championship, ahead of the Los Angeles Sparks (+350) and the defending champion Washington Mystics (+420).