Kyle Larson is never comfortable when it comes to qualifying for the Monster Energy Cup Playoffs. But the driver for Chip Ganassi Racing, can breathe a little easier.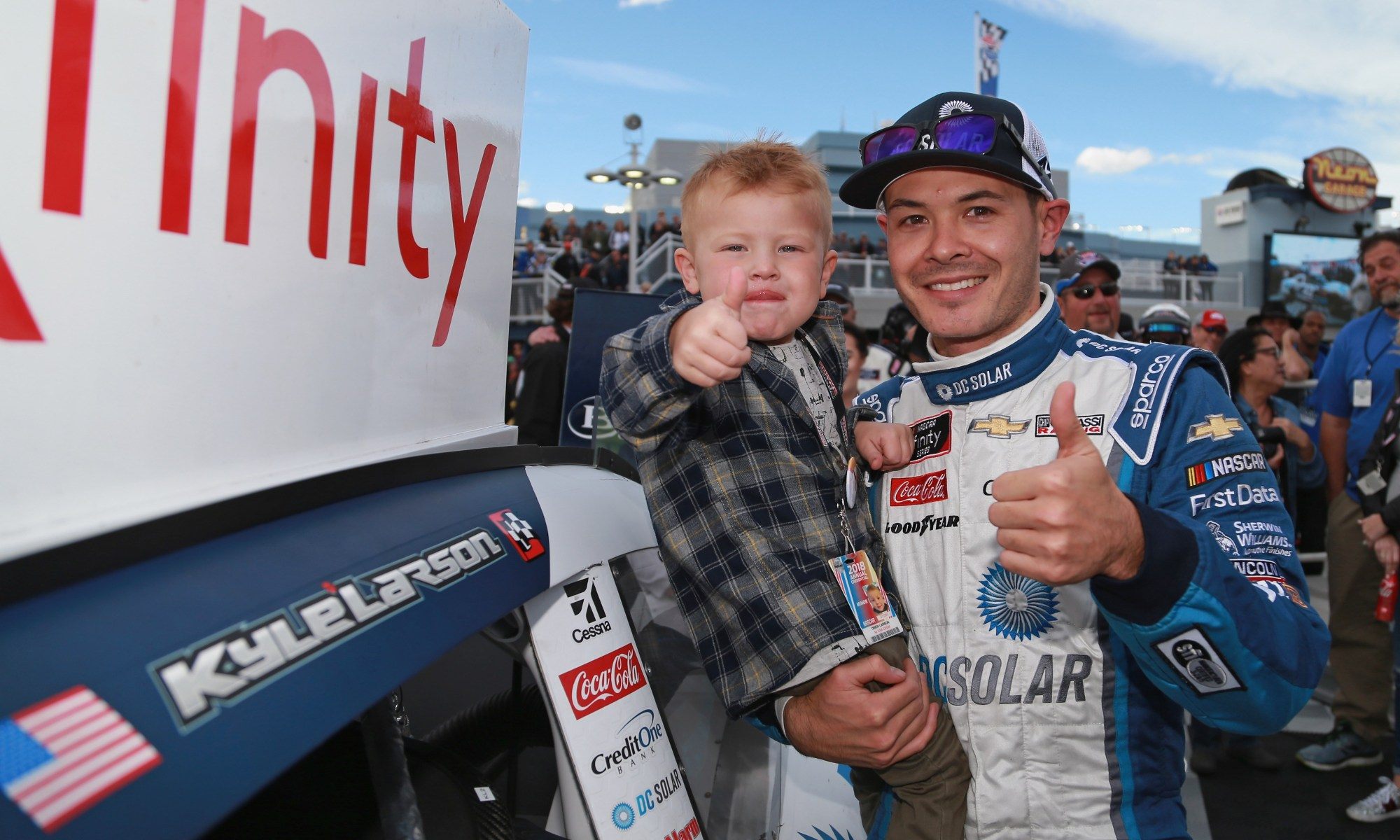 Larson is in 11th place in the standing with two races remaining, and the top 16 make it. That should put the 27-year-old in the postseason regardless of what he does at this week's Southern 500, and the following week at the Brickyard.
Don't expect him to let off the gas, however. Larson has been one of the hottest racers over the last month. It is a far difference than in July when he was in danger of missing the playoffs. Larson told NBC Sports that he and his crew have worked hard to improve.
"I feel like our race cars have gotten little bit better and any time that happens, it makes your job a little bit easier and you can be less aggressive and still get good finishes," Larson said. "I would just point to our cars getting a little bit better."
A turning point might have been at the Gander RV 400 at the end of July. Larson had crashed in practice for the second consecutive week, and was clearly frustrated. Now, though, it seems he has figured it out and is thriving.
"I've crashed enough stuff early in the year and really still recently, but I'm trying to race a little bit smarter and make moves a little bit smarter and not try to run fifth with a 10th-place car and take my 10th or even if I fall back to 11th or 12th. Just being a little bit smarter about things."
In the last four races, Larson has earned 146 points, fourth best. Now he readies himself for Darlington, where he finished third last year.
"I just think our team and myself just have a good feel for worn out surfaces at intermediate tracks," Larson said. "You look at Atlanta, we were really fast. Chicago, we were really, really fast. Homestead, we're always good. Darlington, we're always good. So I think we've got a good package for that. It just fits my driving style."
Joe Gibbs Racing Continues Dominance
Members of the Joe Gibbs Racing team have been ruling NASCAR all year, and the last month is no different. Denny Hamlin, Martin Truex Jr., and Kyle Busch are the top three in Cup point earned. Hamlin has won two of the last four races. Of the four races, the three drivers have only finished out of the top 10 twice.
Busch, who never likes losing even if it's to a teammate, threw down a challenge to himself and his crew after finishing fourth at the most recent race two weeks ago at Bristol.
"But (we're) flat out getting our ass kicked right now by our teammates, so we've got to get better," Busch said.
This Week's Odds, Pick
The Southern 500 at Darlington is the second to last regular-season race, and Kyle Larson is the favorite at 5/1. We like Brad Keselowski at 6/1. He won last year and could easily repeat.