Kyle Busch held off a charging Kevin Harvick to win the Federated Auto Parts 400 at Richmond Raceway and clinch a spot in the second round of the NASCAR Cup Series Playoffs.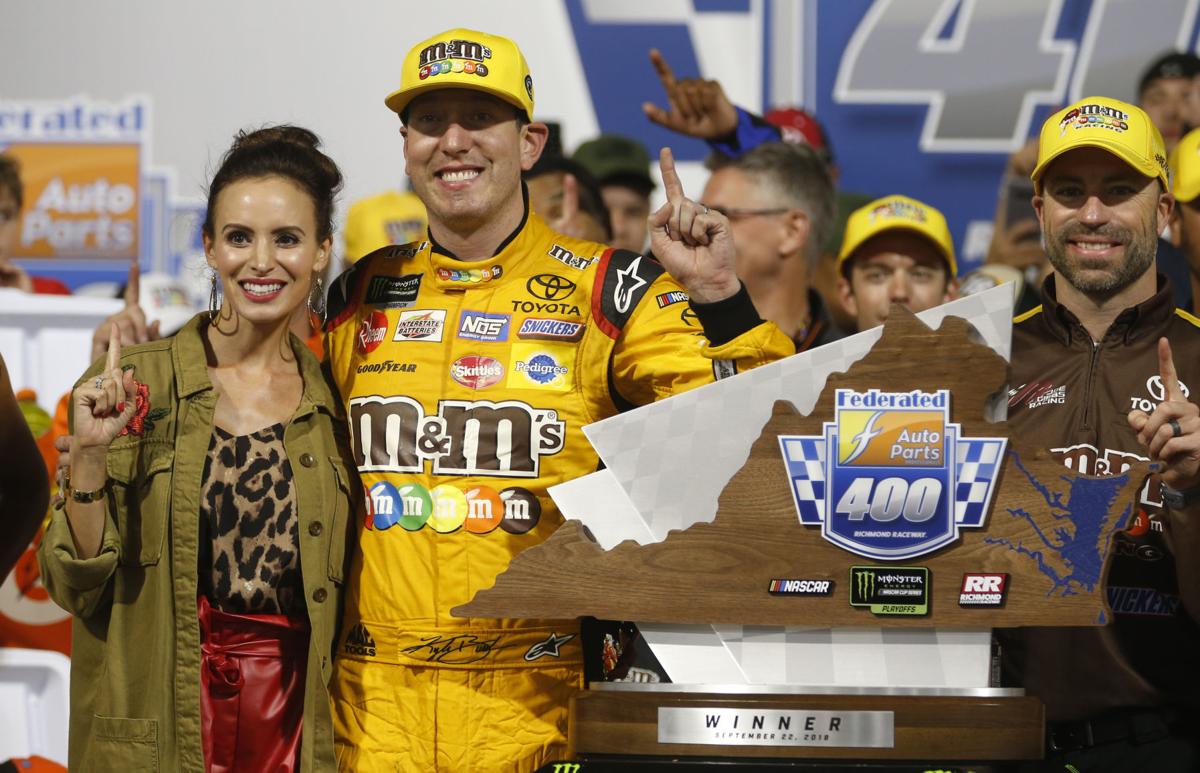 With Martin Truex Jr. claiming third place, Saturday marked the first time this year that the three drivers who have dominated NASCAR all season long managed to finish 1-2-3 in the same race.
Busch Continues Richmond Success
Busch spent more than 20 laps dueling with Brad Keselowski – the winner of the past three NASCAR races – for the lead position, before finally passing his rival on Lap 364. After that, it was just a matter of holding onto first place, a difficult task with Harvick chasing him down in a car that was likely in better condition for the final laps.
"Yeah, that was a little too close for my comfort," Busch told reporters after the race. "The guys did a great job coming back from a dismal qualifying effort and preparing a really, really good race car for us tonight."
The win gave Busch his 50th career NASCAR Cup Series title, as well as his sixth win at Richmond. That record is all the more notable given his historic issues with qualifying at Richmond Raceway, a trend that continued when he was placed in the back of the field because of unauthorized adjustments to his car.
"I don't know why. I just cannot qualify here," Busch said. "But we've got a really good race car when it comes down time to have a race and especially the later it gets."
For Harvick, there simply wasn't enough time to catch Busch down the stretch.
"I needed about 25 more laps," Harvick said after the race. "Any other round of the playoffs, I would say it didn't matter – we just needed to try to win. But I'm terrified of next week, to tell you the truth, just because there are so many unknowns."
Charlotte Offers Last Chance for Playoff Advancement
Harvick is referring to the fact that the next race takes place at Charlotte Motor Speedway on Sunday, meaning those drivers still fighting for one of the 12 second-round playoff positions will have to deal with the literal twists and turns of a road course to get there.
Having won the first two playoff races, Busch and Keselowski have already clinched advancement. Truex has also made it through to the second round on points, no matter what happens in Charlotte.
Despite his concerns, Harvick is close to clinching as well. He's in fourth place, 57 points ahead of the cut line, and would be highly likely to advance even if he didn't start next week's race.
Other drivers don't have that luxury. Only 29 points separates Joey Logano, who is currently in fifth place, from Clint Bowyer, who is currently the first driver out in 13th. And with a win still guaranteeing advancement, there are numerous scenarios that could play out in Charlotte.
"I probably need to go there and win," said Denny Hamlin, who sits last place among the 16 playoff drivers. "I'm not worried about the playoffs. I'm just worried about running better."
The Big 3 remain the drivers to beat in the playoff picture, at least according to oddsmakers. Ladbrokes has Harvick (11/4), Truex (11/4), and Busch (3/1) as virtual co-favorites to finish the year as the NASCAR Cup Series champion.