Kyle Busch has been dominating NASCAR so far this season, and that supremacy is expected to continue this week at the Toyota Owners 400. Busch is the overwhelming 2/1 favorite at Richmond Raceway, the best odds for any driver this year.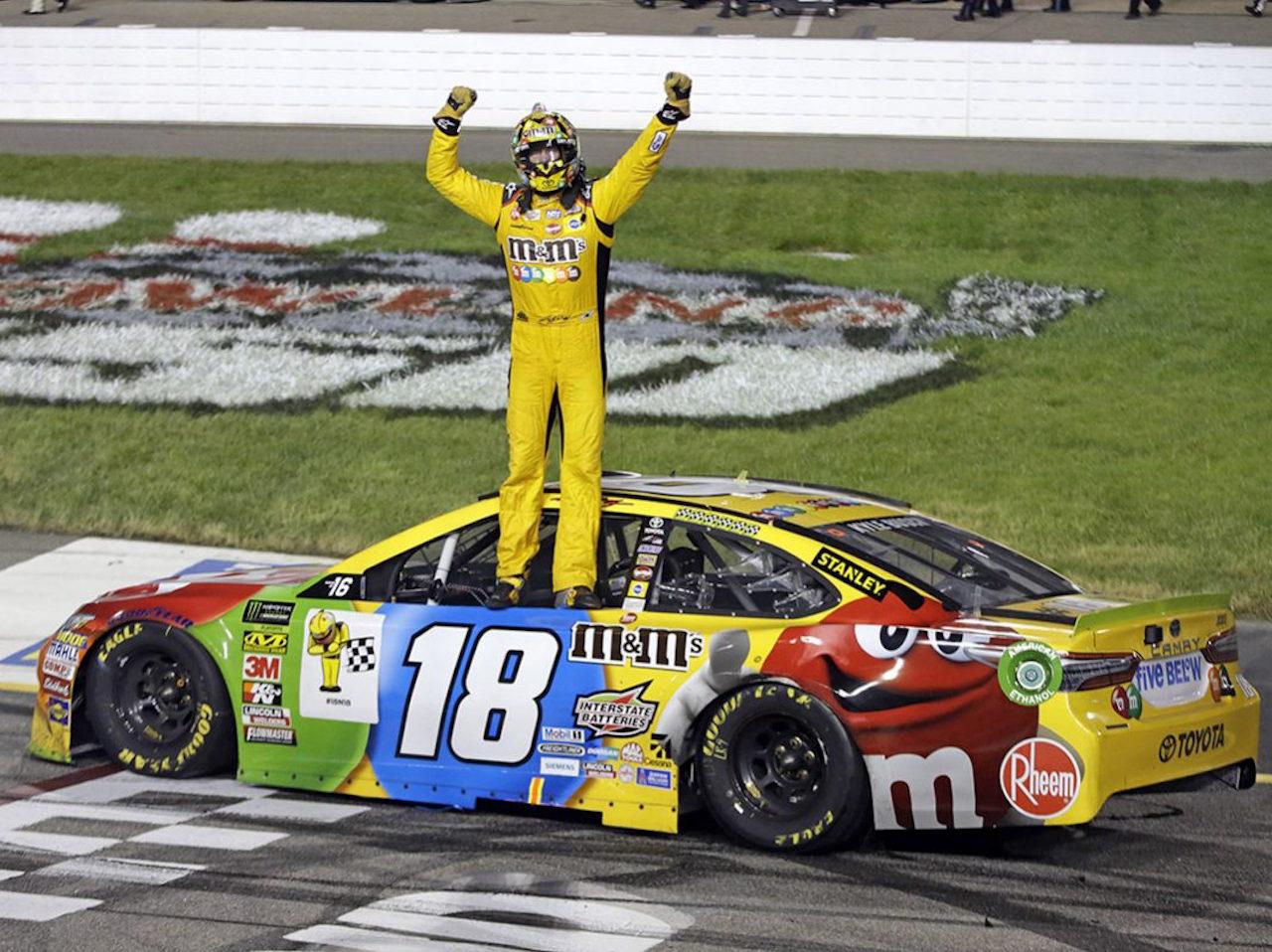 Busch has won three times this season, including last week's Food City 500. In the five other races his worst finish is 10th. He has been equally dominant at this track, with six career wins, including two last year. In six of the last seven races at Richmond he has six Top-10 finishes.
"I love Richmond," Busch said. "It's one of my favorite racetracks and one of my best racetracks. I love being able to go there and, of course, we put on some pretty good races there. We won four spring races in a row and both races last year, so that was cool. It's a neat racetrack and it's certainly an excitement track and there is a lot of action that happens there."
No Plans on Letting Up
Busch has become the six driver since 2000 to win three of the first eight races. Kevin Harvick did it last year, Jimmie Johnson in 2007 and 2010, Carl Edwards in 2008 and Dale Jarrett in 2001.
Busch told ESPN that this season has been a continuation of a satisfying career.
If my career were over today due to unforeseen circumstances, then I would feel pretty good about what I've been able to do and accomplish," Busch said. "It's been an awesome ride. But we aren't done."
Challenging, Fun Racetrack
Drivers will be under the lights on Saturday night at Richmond, and Clint Bowyer told Vegasinsider that it is a new track, but with a retro feel.
"Richmond is such an important part of our sport," Bowyer said. "It's a new modern facility but it's still good old Saturday night short track racing at Richmond. You feel like those guys in the 50s, 60s, and 70s did when you race here. She's been good to me over the years and I hope she'll be good to me again this weekend."
Busch talked about the mindset drivers have when they are on the short layout.
"Richmond is a very methodical racetrack…. You're very on edge there all the time, especially corner entry — getting into the corners," Busch said. "You're always loose there and you have to be able to be loose there in order to carry the speed through the middle and have good drive off."
Who Can Challenge Busch?
Four drivers are behind Busch at 7/1; Harvick, Brad Keselowski, Joey Logano and Martin Truex Jr. Denny Hamlin, who has won two times this year is at 10/1.
Harvick has yet to win a race this year, after grabbing three at this point in 2018. The 43-year-old has three wins at Richmond in his career and seven top-10 finishes in his last nine races.
Hamlin has won three times at Richmond, to go with 11 top-fives. He also is tops among active drivers with 1,659 laps led. Plus Richmond is his home track.
"It's always a thrill getting to race in front of my hometown fans," Hamlin said. "I've been fortunate to have had success at Richmond, and I know my team and I are excited for the challenge ahead this weekend."