The odds on who will win the nation's championship are still firmly in Brooks Koepka's favor, as he has a chance to win his third consecutive US Open next week. The two-time winner of the major championship has slipped a bit, however, moving from 5/1 in May to 13/2, according to Jeff Sherman, vice president of risk management at the Westgate Las Vegas SuperBook.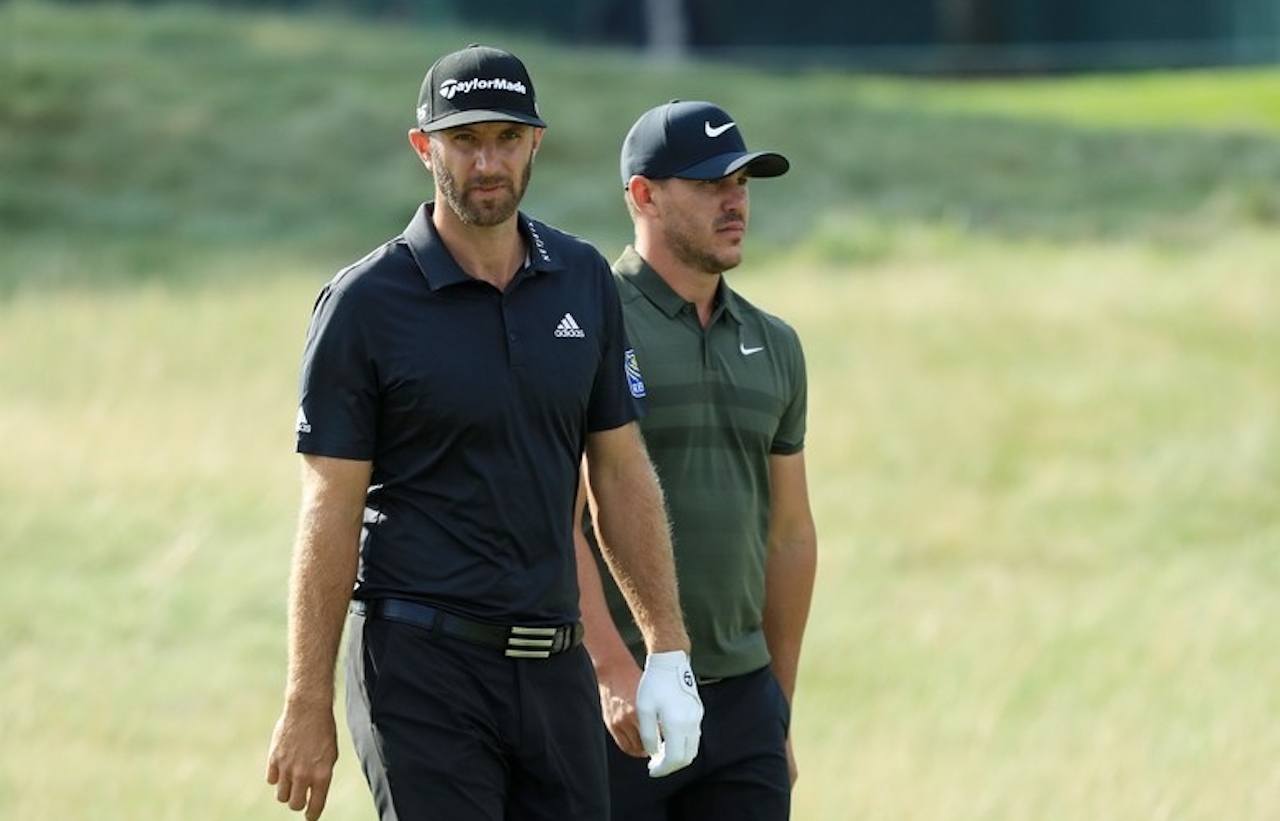 Behind Koepka is Dustin Johnson, who moved from 8/1 to 7/1, and Tiger Woods, who went from 14/1 to 12/1. The tournament will be held at Pebble Beach Golf Links, the same place that Woods won at in 2000.
Even though Woods isn't the favorite, he doesn't really care who the top pick is to win.
"No, because it's one week. And whether you're favored or not, it doesn't really matter," Woods said. "Guys are favored, miss cuts. Guys who are favored play well. There's so many guys that – it's 156-man field. It's just trying. You worry about your own game, trying to get there on the back nine on Sunday, trying to figure that out. And that's one of the tricks, that's one of the more difficult things to do."
Woods Likes Game
The three-time US Open champion likes the way he is playing, despite finishing tied for ninth at last weekend's Memorial. Woods had three of his four rounds under par, including a 5-under 67 in the final round.
"It could have been a little better, for sure," Woods said. "You know, going into (Sunday) I was never going to win the tournament, but I was hoping I could get something positive going into The Open, and I was able to accomplish that, which is great, and get some nice positive momentum going into a nice practice week."
Woods will skip this week's Canadian Open, focusing on practicing for the US Open. He said there was plenty to work on before the major.
"I drove it great this week. I hit the tee shots I wanted to," Woods said. "I hit a couple of loose iron shots. And fairway bunker game wasn't very good, caught a couple of lips coming out of there. Those are loose things that you can't afford to have happen in an Open. If I can clean those up, I should be all right."
Can Koepka Three-Peat?
Koepka is trying to accomplish something that only one golfer has done by winning three consecutive US Opens. Willie Anderson accomplished the feat, winning the tournament in 1903, 1904, and 1905.
It has been hard enough winning two straight, much less three. The last back-to-back winner before Koepka was Curtis Strange in 1988-89.
If Koepka can win, it would be the third time he has successfully defended his major championship. In addition to winning the last two US Opens, he has won the last two PGA Championships. Even the 29-year-old is a bit amazed at his performance.
"Phenomenal. I think that's a good word," Koepka said "Yeah, it's been a hell of a run. It's been fun. I'm trying not to let it stop. It's super enjoyable and I'll just try to ride that momentum going into Pebble. I mean four of eight (majors), I like the way that sounds."