UFC lightweight champion Khabib Nurmagomedov will return to the Octagon on Sept. 7 to face interim champion Dustin Poirier in the main event of UFC 242 in Abu Dhabi.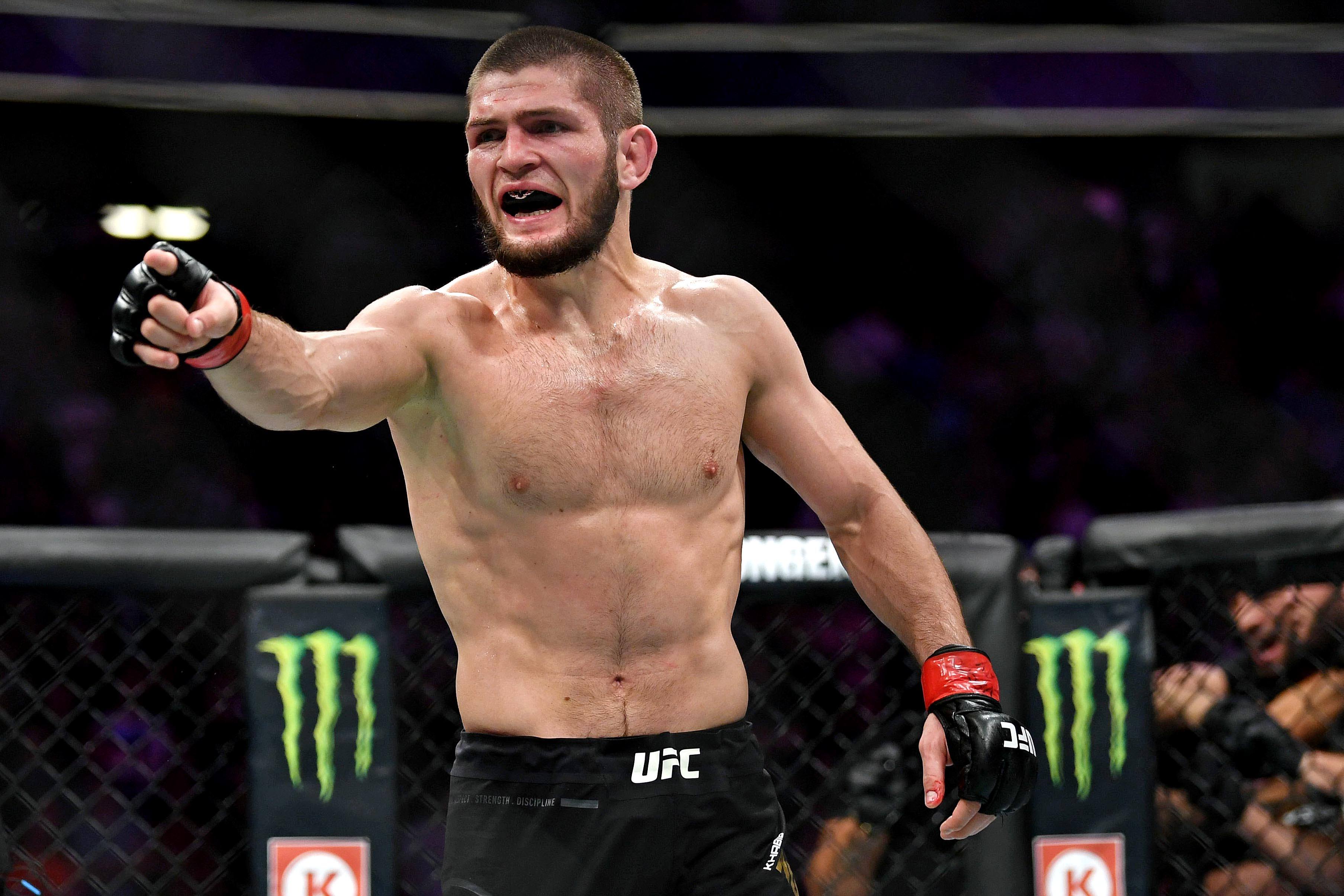 UFC president Dana White announced the match on ESPN's SportsCenter on Tuesday.
Khabib Returns from Suspension
The fight will be the first for Nurmagomedov (27-0) since his victory over Conor McGregor at UFC 229 in October. Both fighters were disciplined for the brawl that took place after that bout, with Nurmagomedov getting a nine-month suspension from the Nevada State Athletic Commission.
While Nurmagomedov has had little difficulty in defeating all comers so far in his UFC career, Poirier (25-5, 1 NC) could well be his most credible challenger in the division. He is riding a five-fight winning streak, with his last win being a unanimous decision win over Max Holloway in April. He enjoys a 9-1 record since moving up to lightweight in 2015, with the one loss coming by first-round knockout to Michael Johnson in 2016.
"We have a tall order in front of us," Ali Abdelaziz, Nurmagomedov's manager, told ESPN on Tuesday. "Dustin Poirier is a great fighter and our main focus."
Along with getting a title unification fight, Nurmagomedov has also signed a new multi-fight contract with the UFC, one that Abdelaziz says will make him the highest paid fighter in the UFC today.
"We're extremely happy," Abdelaziz told MMA Fighting. "We're well taken care of. We can't ask for any better. We're very grateful. Easiest negotiation I ever did."
Contract Includes Clause for Fight with GSP
The contract includes a clause that would kick in if one of the UFC's legends decides to come out of retirement to challenge the champion.
"None of these other guys have a guaranteed title shot, except for Georges St-Pierre," Abdelaziz told ESPN. "There is a clause in the contract for that fight. If Georges comes back, we're fighting Georges and it's already been negotiated."
St-Pierre (26-2) is widely considered to be one of the greatest MMA fighters of all time. He won both the welterweight and middleweight titles in the UFC, and retired as the welterweight champion in 2013, having successfully defended the title nine consecutive times.
St-Pierre came out of retirement in November 2017, when he beat Michael Bisping at UFC 217 to win the middleweight title. However, the 38-year-old has not fought since then, and announced his official retirement on Feb. 21, 2019. It's unclear whether a fight against Nurmagomedov would be enough to goad him back out of retirement for a second time.
Regardless, Nurmagomedov would first have to get past Poirier before any such fight could be negotiated, and that's far from a certainty. While Khabib is a solid -300 favorite over Poirier (+230) according to FanDuel Sportsbook, those odds show that bookmakers see Poirier as a legitimate challenger to the Dagestani champion.
But Nurmagomedov is a deserving favorite, and Abdelaziz doesn't see any reason why his dominance should end anytime soon.
"My opinion right now, Khabib is the pound-for-pound greatest fighter we've ever seen," Abdelaziz told MMA Fighting. "He never lost. He's never been caught. He's never been dropped. He's dominated every round against almost every opponent…this is why he's the highest-paid athlete in the UFC today."