Team USA lost another player, and more importantly, another big man after Kevin Love indicated that he's withdrawing from the Tokyo Olympics due to a calf injury. Team USA has another roster problem less than a week before the opening ceremonies in Japan.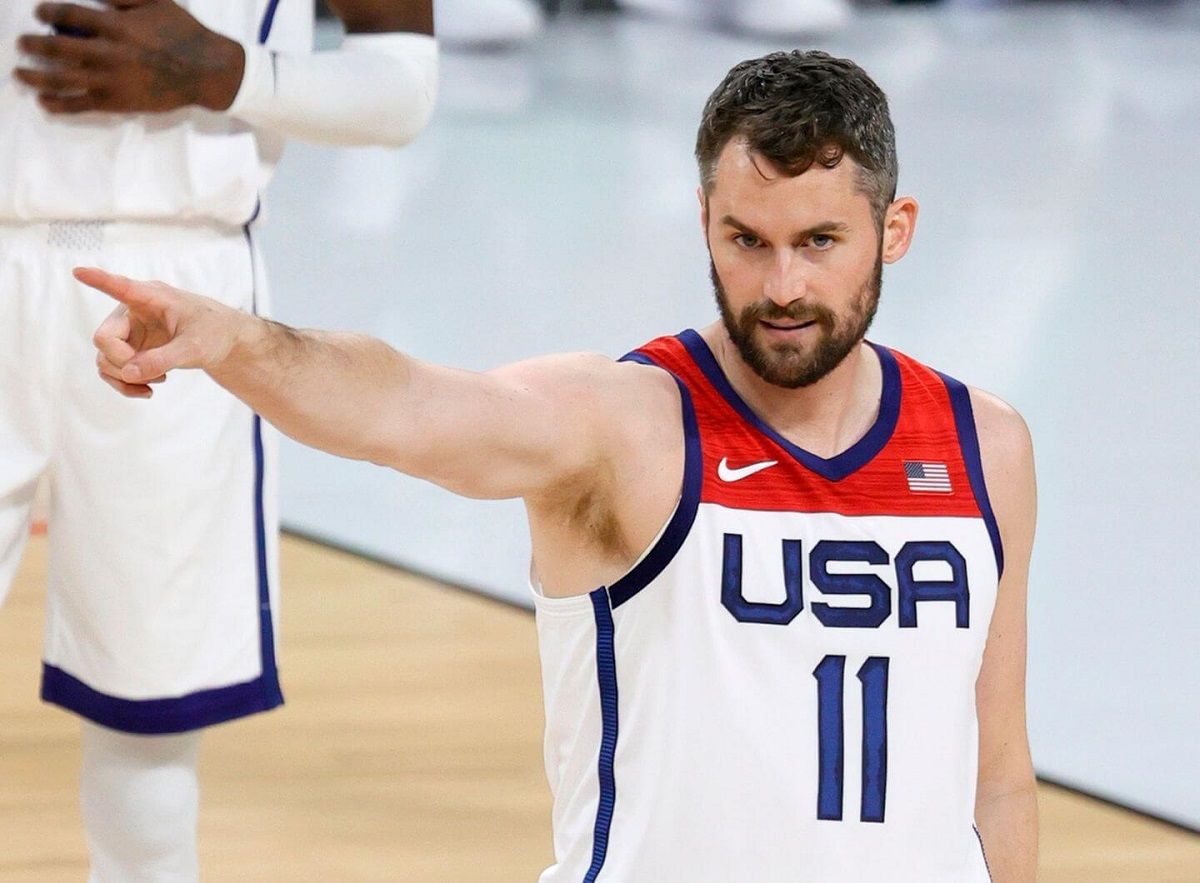 Love has been nursing a calf injury during training camp, but it has not progressed in the last week. He appeared in two out of three exhibition games, but tallied just one point in limited action.
"I am incredibly disappointed to not be heading to Tokyo with Team USA," said Love via statement. "You need to be at absolute peak performance to compete at the Olympic level and I am just not there yet.
This is another blow for Team USA. They lost Bradley Beal after he tested positive for COVID-19. Jerami Grant is out after team USA placed him in COVID safety protocol as a precautionary reason. Grant could join the team before they fly to Tokyo, but his future is still in doubt.
After losing Beal, Love, and potentially Grant, Team USA needs to fill up to three roster spots.They filled two with Keldon Johnson and JaVale McGee. Johnson was one of a trio of players from Team Select had been playing in exhibition games in Las Vegas with Team USA. Saddiq Bey and Darius Garland from team Select were also getting playing time in Las Vegas. They could fill in for Grant if he cannot get cleared in time.
USA Basketball could give someone else a call that's not on Team Select. However, conditioning is the key. The NBA season ended in mid-May and many players are still in vacation mode. In fact, the one guy they considered calling – Tobias Harris – is currently in Mexico on a holiday with his family. When he returns to the States, he could get the call to join Team USA.
Even with Team USA trying to figure out their team, the team stocked with NBA stars is till the betting favorite to win a gold medal in Tokyo. Team USA is -550 odds to win their fourth-straight gold medal in men's basketball.