The Cleveland Cavaliers may have lost LeBron James to the Lakers, but they'll still have one All-Star in their lineup. The Cavs signed Kevin Love to a four-year, $120 million contract extension that could keep him with the team through 2023.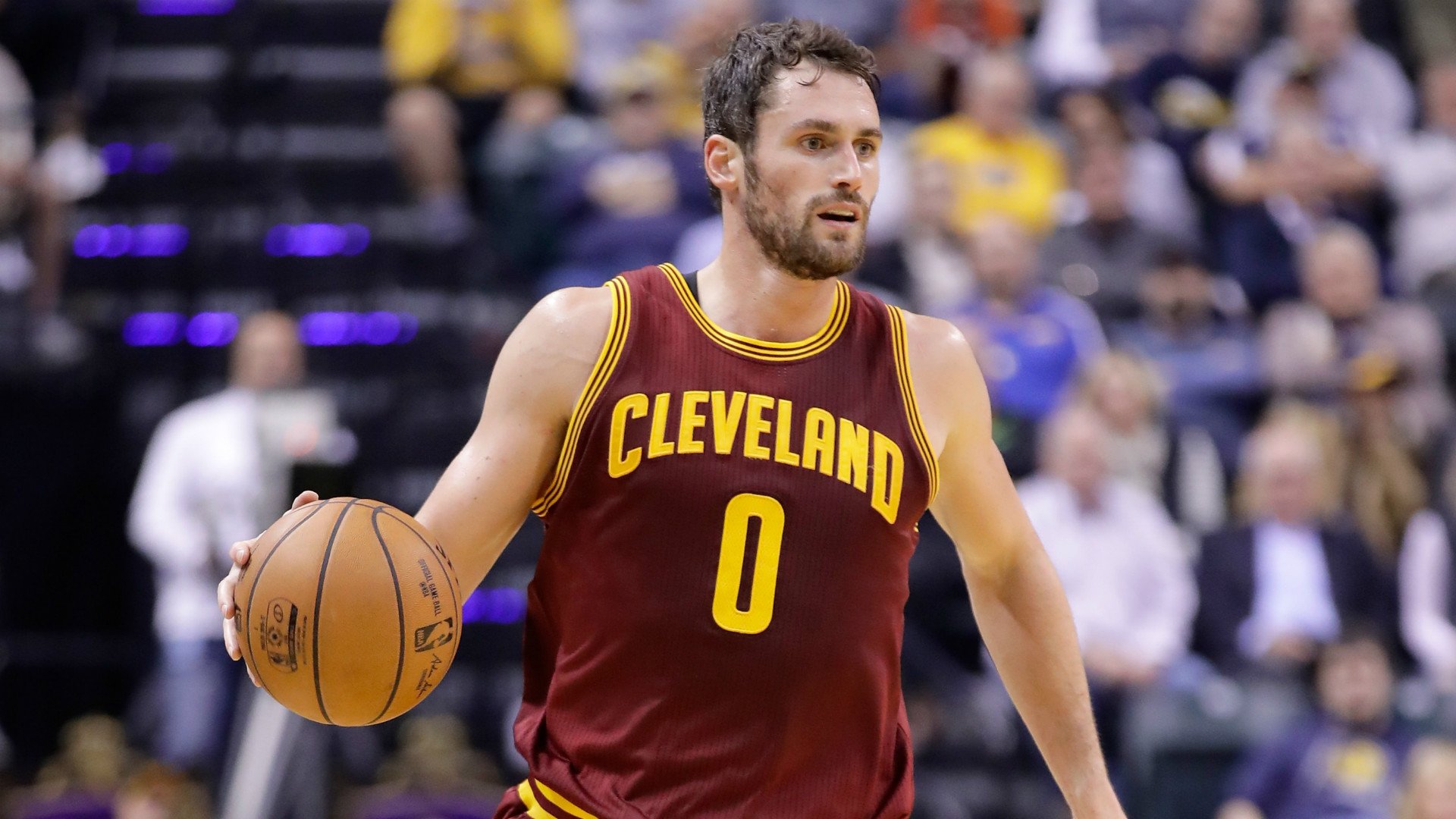 The extension will keep him on his existing contract for next year, but will then kick in, as Love opted out of the 2019-20 season on his current five-year deal.
Love Commits to Cleveland
While terms of the agreement were not announced, an ESPN report cited league sources as saying that Love will earn the max salary in the 2019-20 and 2020-21 seasons, with his pay remaining flat at $31.3 million for the next year and then dropping to $28.8 million in the final year of the deal.
"I'd like to thank the Cleveland Cavaliers organization, Dan Gilbert and Koby Altman for having their trust in me and believing in our future," Love said at a signing ceremony in Cleveland. "When I got traded here a few years back, I was committed to being here long term and I was committed to our culture, excellence in playing the game of basketball."
Love first joined the Cavaliers in a trade from the Minnesota Timberwolves in 2014. While his play in Cleveland was sometimes inconsistent, and he struggled to stay healthy this past season, the five-time All-Star played a critical role in Cleveland's victory in the 2016 NBA Finals. And as the Cavs roster lost most of its star power over the past two seasons, Love remained a viable second scoring option after LeBron James.
James reacted to the news on Twitter by giving his former teammate a suggestion of what he could do with the money.
"Congrats brother @kevinlove," he tweeted. "Nobu Malibu or Wally's on you!"
Cavs Choose Not to Tank
The deal wasn't a foregone conclusion. Many expected the Cavs to consider trading Love in an effort to commit to a rebuilding plan over the next few seasons. Love still has significant value, and getting him off the roster would not only save the team a lot of money, but it could also bring back draft picks or young players that might contribute to a winning team down the line.
Instead, it seems as though Cleveland wants to move on as a competitive team, albeit one that won't be able to seriously contend in the Eastern Conference without additional help. Love has certainly thrived as the first option in the past: he scored 26 points per game in two different seasons in Minnesota, and has averaged 11.3 rebounds per game for his career.
"Kevin's a truly unique player," Cleveland general manager Koby Altman said on Tuesday. "He's an elite rebounder that can hit threes at a 40 percent clip…that's truly incredible."
But while nobody doubts that Love could play a major role on a winning team, it's hard to see the Cavaliers competing with the likes of the Boston Celtics and Philadelphia 76ers with their current roster. Paddy Power has the Cavaliers as a 200/1 pick to win the East, with the Celtics (10/11), 76ers (11/4), and Toronto Raptors (3/1) expected to compete for the conference title.