Kevin Harvick made a strong statement in the final NASCAR Cup Series race of the regular season on Sunday, winning the Brickyard 400 for the second time in his career.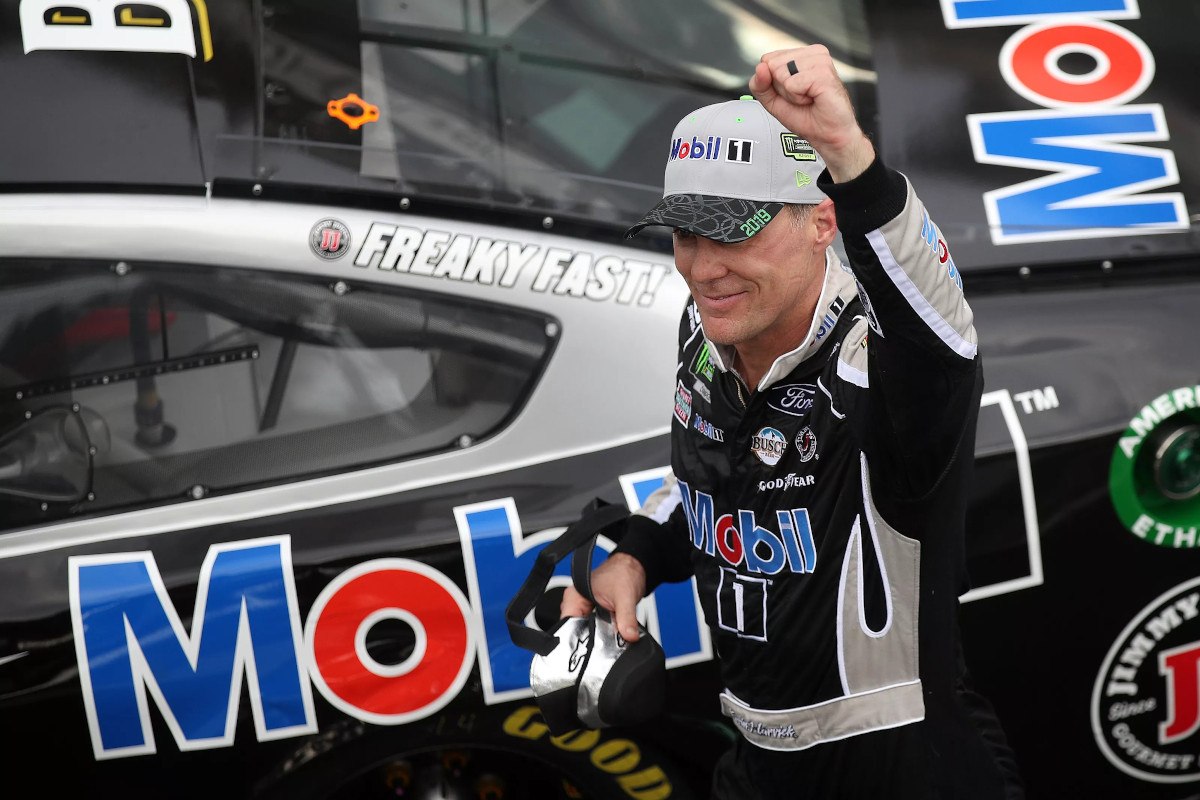 Harvick finished a clear 6.118 seconds ahead of Joey Logano, who ran well behind the leader to finish in second place.
Harvick Celebrates, Newman Slides Into Playoff
Harvick started the race in pole position, then led for 119 of the 160 laps on the way to a dominant win.
"We gave up the lead there on one of those restarts, and then we came and pitted, and the caution came out [on Lap 129], and it worked our way," Harvick said afterwards, via NASCAR.com. "We've given so many away just because of circumstances here, and the way that the caution flag fell today actually worked in our favor. It gave us control of the race, and we were able to keep control of the race and not make any mistakes, and here we are in Victory Lane at one of the greatest places on earth to race."
Harvick's victory gave his team some momentum heading into the NASCAR postseason. But for other drivers, this was the final opportunity to clinch a spot in the playoff, with two spots still up for grabs heading into Sunday.
Those positions ended up going to fifth-place finisher Clint Bowyer, and Ryan Newman, who picked up the 16th and final playoff spot with an eighth-place finish at Indianapolis Motor Speedway.
That was good enough for Newman to outlast Daniel Suarez, who finished in 11th place. The battle between Newman and Suarez promised to be an exciting one, as the two were tied for the final spot heading into the last race, with Suarez holding the tiebreaker in case they both picked up an equal number of points on Sunday.
But Suarez's run at the postseason was scuttled after a late restart on Lap 152, when he was stuck in traffic and lost too much ground to make up over the final few laps. Newman ended up outscoring Suarez by four points to earn the final playoff bid.
Jimmie Johnson Misses Postseason
Also missing out on the playoffs was Jimmie Johnson. The four-time Brickyard 400 winner and seven-time NASCAR Cup Series champion had made every postseason since the series moved to the playoff format in 2004. He came into the race 18 points out of the postseason picture, and was still 12 points back heading into the third stage of Sunday's race.
That meant it was win or go home for Johnson. When he wrecked as part of an eight-car pileup with 55 laps remaining, it was clear that he wouldn't be making the cut for 2019.
"I've had 25 races coming into this where I've been worried about it," Johnson told reporters after the race. "I'm not stoked by the situation at all. I am impressed that we have been in 15 consecutive playoffs. I'm not sure anybody else has done that. So, our record doesn't stink. We wish we could have kept it going, but life goes on."
Heading into the first playoff race, Kyle Busch (+300) remains the favorite to win this year's NASCAR championship. Harvick (+500) is also considered a strong contender, with Martin Truex Jr. (+600) and Joey Logano (+700) close behind.