Kevin Harvick blew away the field to win the Drydene 311 at Dover International Speedway, earning his seventh victory of the 2020 season and retaking the top spot in the NASCAR Cup Series standings.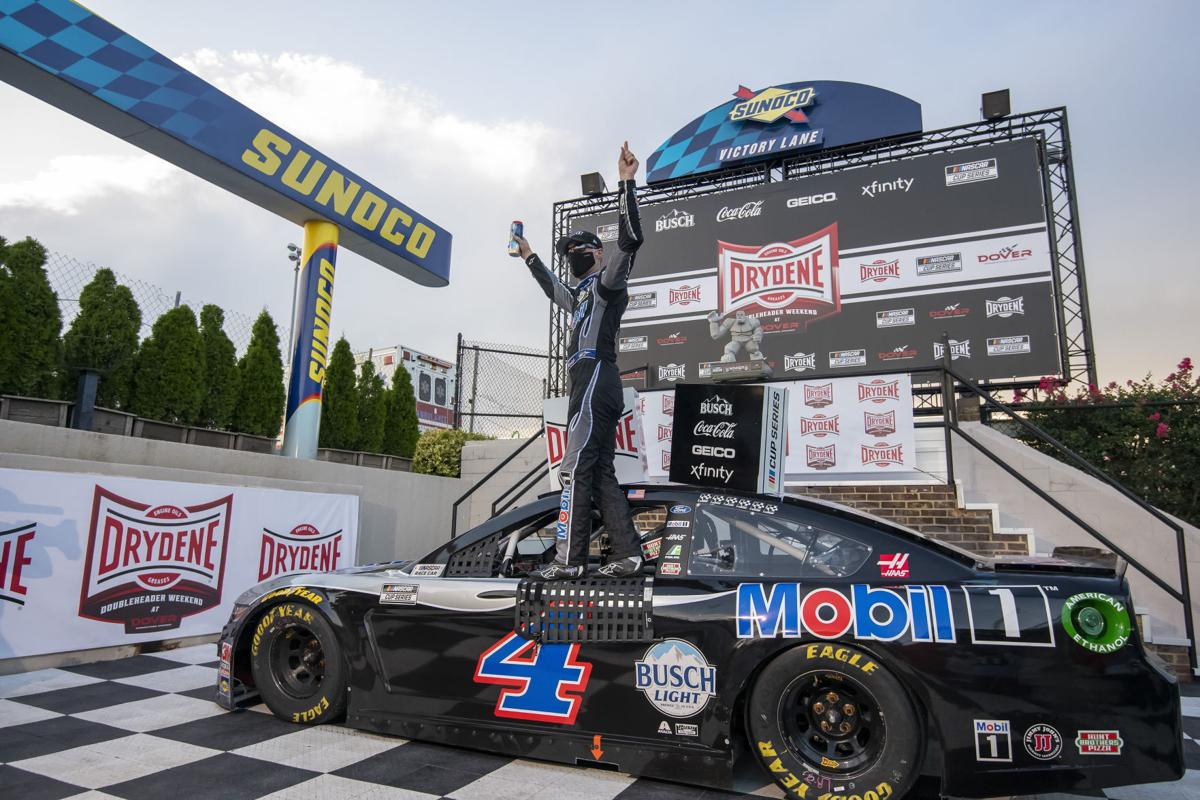 Harvick finished 3.525 seconds ahead of Martin Truex Jr. and, once again, pulled ahead of Denny Hamlin in their duel at the top of the driver standings.
Harvick, Hamlin Pulling Away as Postseason Approaches
Hamlin won Saturday's race at Dover – his sixth victory of the year – on a weekend where NASCAR's top two drivers pulled even further away from the pack.
While the two drivers will likely be in the mix all the way to the final weekend of the postseason, Harvick has made it clear that he isn't just racing against one rival.
"I don't think I want to narrow it down to one guy, obviously," Harvick said after the race. "With Denny winning yesterday, we needed to win today, and we need all the points we can get. I think as you look at these playoffs, you never know what to expect, but I know that as we go week to week, we will give it all we have."
Harvick earned all seven of his wins in the 14 races since NASCAR resumed its season on May 17. With just one race to go in the regular season, he now has 2,057 playoff points. Hamlin is second with 2,047, while Brad Keselowski is far back in third place at 2,029.
Harvick and Hamlin are among the 10 drivers who have clinched a playoff spot by winning a race this season. Three others have clinched spots on points: Aric Almirola and brothers Kyle and Kurt Busch.
Jimmie Johnson on the Playoff Bubble
That leaves three spots still available heading into Saturday's season finale at Daytona. Barring disaster, Clint Bowyer is likely to pick up one of them. The race could come down to three drivers battling for two spots: William Byron, Matt DiBenedetto, and Jimmie Johnson.
At the moment, Johnson is the odd man out, sitting four points behind Byron and nine behind DiBenedetto. Another driver could also complicate matters by winning the final race to pick up an automatic berth into the postseason.
Johnson could have easily qualified for the playoffs if not for two unfortunate incidents during the season. The seven-time NASCAR champion sat out the Brickyard 400 after testing positive for COVID-19. He also lost a second-place finish at Charlotte after his car failed inspection.
"I've been doing this too long to worry too much," Johnson said after Sunday's race. "Maybe that's where experience will pay, though, this weekend. I'll keep my emotions in check and be able to race with a clear and open mind."
Harvick and Hamlin have also raced away from the field when it comes to their NASCAR Cup Series Championship odds. William Hill now lists Harvick as the +180 favorite, with Hamlin close behind at +280. Nobody else is closer to that duo than Truex, who sits at +750 to take home the title.