Ellis Park will become the first Kentucky racetrack to allow spectators when the track opens Thursday for its summer meet.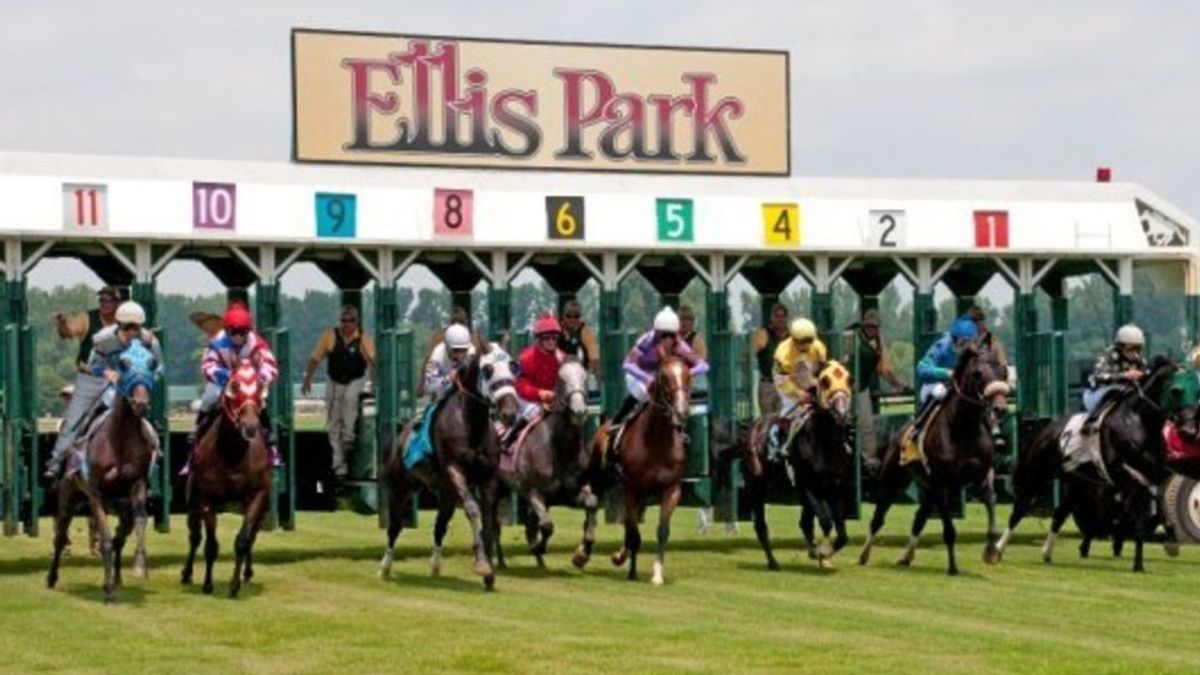 Kentucky Gov. Andy Beshear's directive allows racetracks to admit spectators up to 50% capacity beginning Monday. The Henderson facility plans selling reserved seating to its Sky Theater, the second floor of the Clubhouse, and the Turf Club. Because of the coronavirus pandemic, Ellis Park will not sell general admission seating.
Track officials say they can welcome up to 196 people in the Sky Terrace and 234 in the Clubhouse. At the outset, maximum attendance will be capped at 800 people in the facility. Because of social distancing, Ellis Park won't sell partial tables. Servers will deliver all food and beverages. Spectators must have a ticketed seat, and seats are available only at Ellisparkracing.com.
"We are opening seating to the public in a safe and prudent manner that adheres to state protocol," said Ellis Park general manager Jeff Inman in a statement. "With this methodology, we have control over where people are during the races and can make sure they are safely separated. Additionally, protocol dictates that we must have the name and contact information for every guest coming to Ellis this summer.
Ellis Park officials say that if a guest should subsequently test positive for COVID-19 after a day at the races, they will know where that person was seated and how to get in touch with them.
Gradual Reopening Planned Throughout Summer
Ellis Park officials want to phase in a gradual expansion through their summer meet, which ends on Aug. 30. They hope to add 40 grandstand box seats and reserved grandstand seating by mid-July. If all phases happen, Ellis Park's admission will be capped at 1,010 people.
Track officials allow horse owners and media on the track apron. They are the only people not required to have a seat.
The decision allowing spectators contrasts with Churchill Downs' recent meet, which concluded Sunday without fans. Gov. Beshear's directive opened Kentucky's outdoor entertainment facilities, such as pools, amusement parks, and racetracks.
Lone Star Park in Texas and Canterbury Park in Minnesota opened in May with limited fans. Monmouth Park in New Jersey also opens Thursday with reduced spectator access.
Ellis Park Shares the Spoils with Keeneland
Because of the COVID-19 pandemic, Ellis Park opens later than normal this year and with a revamped schedule. It opens Thursday and runs through Sunday. Then, Keeneland takes the spotlight for a five-day, spectator-free meet from July 8-12. Ellis Park resumes operations on July 17, and will hold racing court through the end of August.
Ellis Park is offering eight stakes races this meet, starting with Sunday's $50,000 Ellis Park Turf Stakes for fillies and mares. The meet's marquee race is the Aug. 9, $200,000 1 1/8-mile Ellis Park Derby, a Kentucky Derby qualifying race. The race offers 50-20-10-5 qualifying points and marks the first time in the facility's 98-year history it gets a Derby qualifying race.