Omaha Beach and Improbable at Oaklawn Park and Anothertwistafate and Sueno at Keeneland are leading the way into the final weekend of Kentucky Derby prep races.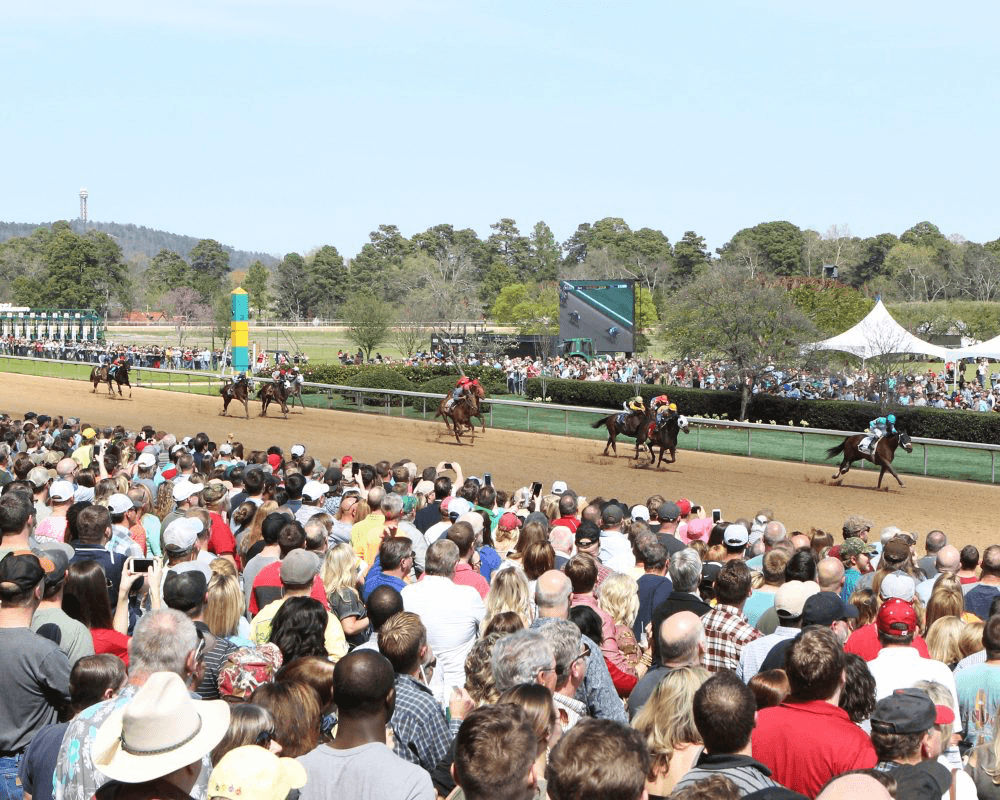 Saturday marks the final day to earn points towards one of only 20 starting stalls for the race every owner, jockey and trainer covets. After a wide-ranging global series of races, only the $1 million Arkansas Derby –100-40-20-10 — on the points schedule and the $200,000 Lexington Stakes –20-8-4-2 — remain.
For the complete points standings, click here.
Two of the 20 Derby spots are reserved for one Europe/Dubai-based and one Japanese-based entrant. It appears Master Fencer will represent Japan. However, the possibility of a Europe/Dubai-based horse coming to Churchill was muddled Thursday morning when the only two nominated for the race, U S S Michigan and Shir Khan, finished out of the money in a points race at Chelmsford City, northeast of London.
America's most famous race is a long sought after goal for foreign-based horses.
California Invaders Return to Arkansas
At Oaklawn, many view the Arkansas Derby as a showdown between the two gritty Santa Anita-based three year olds. They are Omaha Beach for Richard Mandella and Improbable for Bob Baffert. This is the second visit for both to Hot Springs. That's where they showed their determination last month — Omaha Beach winning a division of the Rebel Stakes and Improbable the second place finisher in the other division.
Omaha Beach breaks from post position three under jockey Mike Smith. Jose Ortiz now has the mount on Improbable. Ortiz will be trying to avoid the wide trip that many feel allowed Long Range Toddy, for trainer Steve Asmussen and rider Jon Court, to wear him down in the stretch in posting the victory in their Rebel Stakes division.
They'll be part of a group of 11 in the 1 1/8 mile event. Post time is slated for 7:33 ET. For the full field, trainers, jockeys and morning line odds, click here.
Final Opportunity Knocking for Keeneland Hopefuls
The appearance of Anothertwistafate in the Lexington is trainer Blaine Wright's attempt to secure the son of Scat Daddy enough points to be certain of a Derby slot. After recording a series of notable front running wins at Golden Gate Fields, near San Francisco, he moved from that track's synthetic surface to the real dirt at Sunland Park in New Mexico. There he posted an impressive runner-up finish showing solid energy at the finish.
He's 8/5 on the morning line. Second choice is Sueno. He's 7/2 on the morning line. The Steve Asmussen student is regarded as a reliable horse who, as yet, has not found a running style that suits his talents. To win he'll need to do a little less at the start of the race and a little more as he enters the home stretch.
Sueno breaks from post three and Anothertwistafate from post four. The top pair are facing eight others. Among them are Harvey Wallbanger, impressive in early February at Gulfstream Park, near Miami and Knicks Go. These two began the prep season with lofty Derby aspirations. However, more recent races are showing they may not have what it takes to get to Churchill Downs on May 4 and the 1 1/4 mile Run for the Roses.
The Lexington is also a 1 1/8 mile event. Post time is slated for 5:34 ET. For the full field, trainers, jockeys and morning line odds, click here.