With the Breeders' Cup looming in two weeks as Keeneland's worldwide close-up, the Lexington, KY, track ended its Fall Meet Saturday with a modest 7.5% drop in all-sources handle from 2019.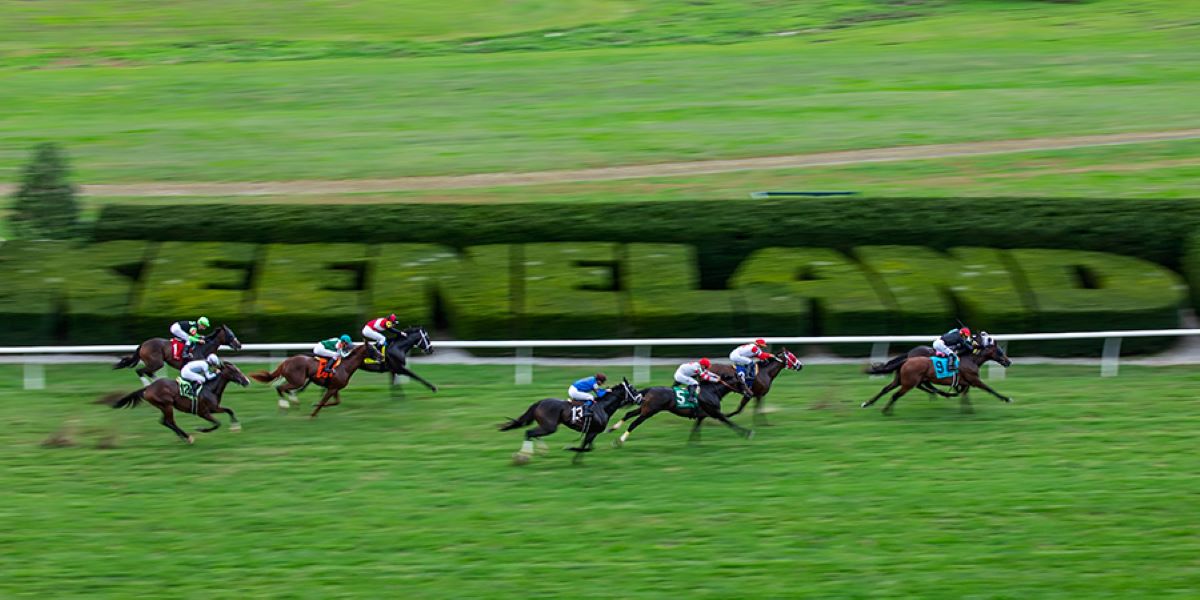 Due to the COVID-19 pandemic, Keeneland ran its 17-day Fall Meet without spectators. Yet the track recorded $148,229,708 in total, all-courses handle. That's down from last year's record $160,207,916 run over the same time period with the same number of days.
"Historically, Keeneland ranks among the top tracks in North America in terms of average daily attendance and enjoys some of the highest on-track handle figures," Keeneland Vice President of Racing Bob Elliston said in a statement. "The difference in all-sources wagering this fall versus last fall comes down to the lack of on-track racing."
The total on-track handle of only $2,477,890 punctuates Elliston's point. That's an 86% drop from last year's on-track handle of $17,320,852. And that's a byproduct of Keeneland allowing only essential personnel and a limited number of participants – primarily horse owners – inside.
Record Pick 5 Handle Illustrates Betting Interest
"This track was created for people to enjoy the grounds and the thrill of racing in person," Keeneland President-Elect Shannon Arvin said. "I know I speak for the entire Keeneland team and our horsemen when I saw we can't wait to welcome our fans back to the track."
Keeneland did set a record Fall Meet Pick 5 handle of $868,303 for its Fall Stars Saturday on Oct. 3. The track's purses remained robust, averaging more than $682,000 a day. Average field sizes were down from 9.5 last year to 8.1 this year as pandemic-related travel issues curtailed shippers.
That didn't stop 10 horses from earning Breeders' Cup berths by capturing "Win and You're In" events during the meet. The Grade 1 winners included Simply Ravishing (Alcibiades Stakes), Ivar (Shadwell Turf Mile), Uni (First Lady), Essential Quality (Breeders' Futurity), Valiance (Spinster), and Harvey's Lil Goil (Queen Elizabeth II Challenge Cup).
Several of these horses won't go far. They'll run various Breeders' Cup events on Nov. 6-7 as Keeneland gets the Breeders' Cup for the second time – and the second time in five years.
Gaffalione Rides Away with Keeneland Riding Crown
Nor did it stop Tyler Gaffalione from riding away with the jockey title. He captured his third Keeneland riding title – going with the Fall 2018 and Summer 2020 crowns — with 24 victories. That was eight better than Florent Geroux's 16.
The trainer title provided more suspense. Brad Cox won two races on Saturday's final day to finish with 15 and grab his second Keeneland training title. Cox can look back at a three-win day on Oct. 18 as one big reason for his first title since Spring 2018. Mike Maker finished second with 12 wins and Steve Asmussen third with 11.