Before its Fall Meet begins next Friday, Keeneland unveiled a wagering menu that features new contests and a twist on the Pick 3 – the Keeneland Turf Pick 3.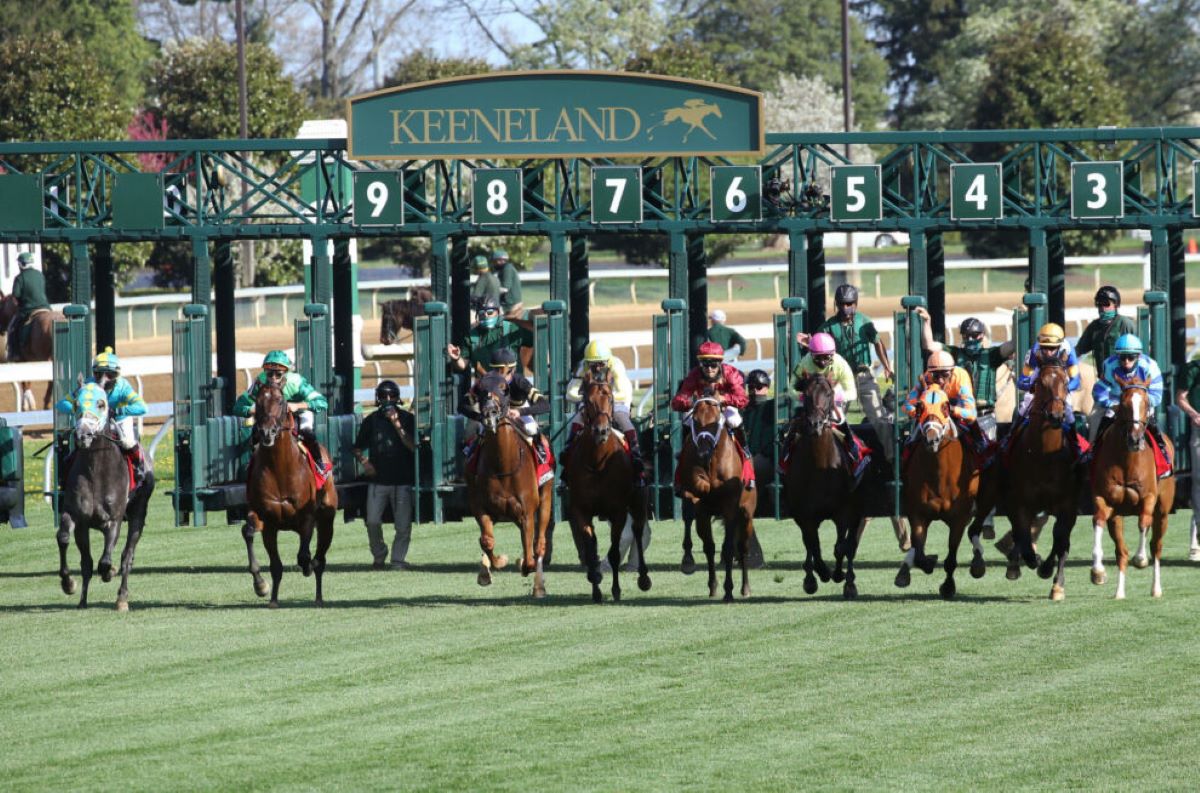 The Keeneland Turf Pick 3 requires that bettors pick the winners of Keeneland's final three turf races each day. It comes with a $3 minimum and a 15% takeout, the same as Keeneland's Pick 5. And it comes as a separate event on wagering terminals and ADWs. That's because – aside from the odd $3 minimum — like most tracks, Keeneland offers rolling Pick 3s (races 1-2-3, 2-3-4, 3-4-5, etc.) on each race.
"We believe the Keeneland Turf Pick 3 to be the first wager of its kind to be offered to horseplayers," Keeneland Vice President of Racing Gatewood Bell said in a statement. "With Keeneland's deep turf schedule and the caliber of racing we expect to see during the Fall Meet – combined with a $3 minimum bet amount and lower takeout of the Keeneland Turf Pick 3 – this innovative wager should be appealing to handicappers."
Keeneland goes deep into horizontal wagers
Keeneland's appeal to handicappers stretches into multi-race special wagers, such as a $200,000 Guaranteed Pick 4 for Friday's cards on Oct. 8, 15, and 22. On Saturday, Oct. 9 and Sunday, Oct. 10, Keeneland tag-teams with Belmont Park for a Breeders' Cup Challenge Pick 6, mandating horseplayers hit six still-to-be-determined Challenge Series races.
Bettors wanting to tackle only five races instead of six get a $300,000 Guaranteed All-Stakes Pick 5 on Saturday, Oct. 9. Want only four? There's a $400,000 Guaranteed All-Stakes Pick 4 that same day. For the Saturday, Oct. 16 and Saturday, Oct. 23 cards, there's a $300,000 Guaranteed Pick 4.
Keeneland is also returning its Super High 5, requiring horseplayers pick the top five horses in the day's final race in order. It's no longer is a jackpot wager, which means the pool won't roll over daily if not solved.
NHC seats up for grabs in handicapping contests
Along with that, Keeneland is offering a myriad of handicapping contests, such as the Keeneland Select Fall Handicapping Challenge. That requires that bettors make mythical selections on two Keeneland races every day of the 17-day Fall Meet. The top two finishers at the end of the meet earn seats to the 2022 National Horseplayers Championship.
NHC and Breeders' Cup Betting Challenge (BCBC) seats are up for grabs in the Oct. 16 BCBC/NHC Challenge, which ties with several ADWs, including XpressBet, NYRA Bets, and TVG. Beginning bettors can get their bankrolls wet with a WINS Day Challenge on Wednesday races on Oct. 13, 20, and 27. The $10 contest is available only at Keeneland and offers a $2,500 guaranteed pool.
Keeneland's Fall Meet runs from Oct. 8 to Oct. 30.