American swimmer Katie Ledecky will compete in four individual events at the Tokyo Olympics, and is a favorite to medal in all of them. But it's in the long-distance events where Ledecky is a nearly unstoppable force who will all but certainly win gold for Team USA.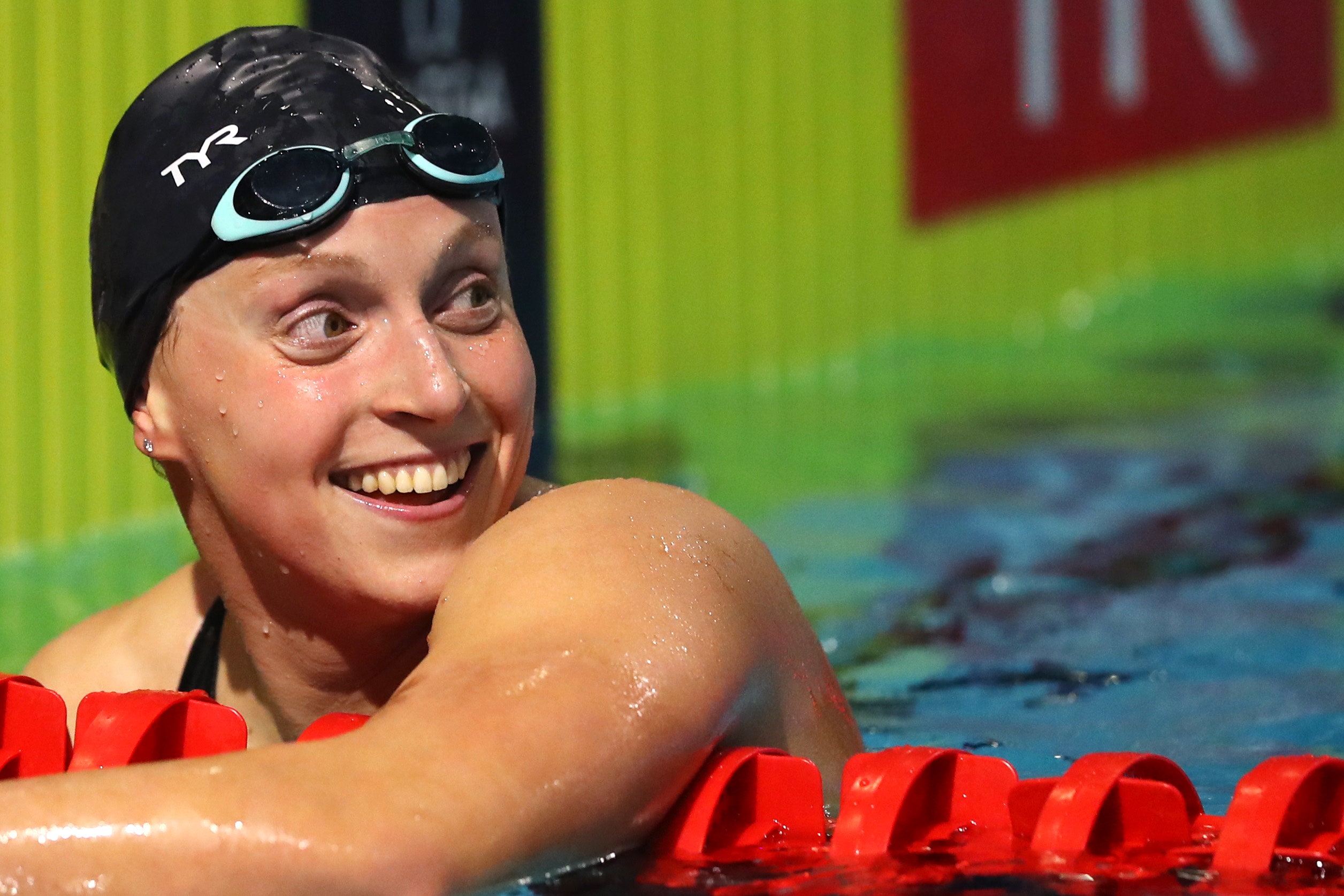 Ledecky comes into the 800-meter and 1500-meter freestyle events as the clear woman to beat, a position even her rivals acknowledge she deserves.
Rivals realistic about chances in long-distance races
At those distances, Ledecky has put up times that no other woman has ever approached. The American comes in as a -320 pick to win the 800-meter freestyle gold, with Australian Ariarne Titmus (+340) her only realistic challenger. Ledecky won the event in each of the last two Summer Olympics, and holds the world record of 8:04.79, set at the Rio Games.
But Ledecky is an even more dominant force at 1500 meters. The distance makes its Olympic debut this year, but there's little question about who will take home gold. Ledecky holds the world record at 15:20.48, set in 2018, and comes in as a -550 pick to win gold. Italy's Simona Quadarella (+650) enter as a distant second choice.
"I'm realistic," Germany's Sarah Kohler (+2900), who has won silver at 1500 meters in the world championships, told Yahoo Sports about the chances of beating Ledecky. "If she is in 100 percent shape and doesn't get disqualified: No. But, everything can happen."
At the 2016 Olympics, Ledecky also won gold in both the 200-meter and 400-meter freestyle events, setting a world record at the latter distance. But the 24-year-old will face stiffer competition in those shorter races.
Ledecky second choice in shorter races
Titmus (-330) is the favorite over Ledecky (+270) in the 200m freestyle event. The Australian also comes in as the -190 pick over Ledecky (+145) in the 400m race.
However, those odds predict close races, and Ledecky is the second choice in both cases, meaning the American will almost certainly bring in an impressive medal haul from Tokyo. She will also swim on the 4×200-meter freestyle relay team for the United States, and could potentially take part in the 4×100-meter team as well.
---
Katie Ledecky Odds, Race Times (odds via FanDuel Sportsbook)
Race
Ledecky Gold Medal Odds
Final Time (Eastern)
400m Freestyle
+145
July 25, 10:20 PM
200m Freestyle
+270
July 27, 9:41 PM
1500m Freestyle
-550
July 27, 10:54 PM
800m Freestyle
-320
July 30, 9:46 PM
---
Ledecky already owns five gold medals and one silver. If she can earn four more golds this year, she'll tie former Soviet gymnast Larisa Latynina's record of nine overall, and could potentially even pass it if she sweeps all of her individual and team events.
For Ledecky, reaching new heights has kept her motivated to do her best even in her third career Olympics.
"It's just constantly chasing another goal," Ledecky told Sports Illustrated. "It's definitely harder to go best times now and I don't expect that of myself every time I race – but I kind of do, in a way. I kind of approach every race like it's an important race, and I expect a lot of myself every time. I think that has allowed me to sustain the success I've had over the last nine years, never being satisfied and approaching each race with high expectations."