The Kansas state Senate passed a bill to legalize sports betting on Wednesday, though lawmakers are still divided on issues of taxation and revenue. Senators voted 23-15 in favor of the measure after four hours of debate on sports betting.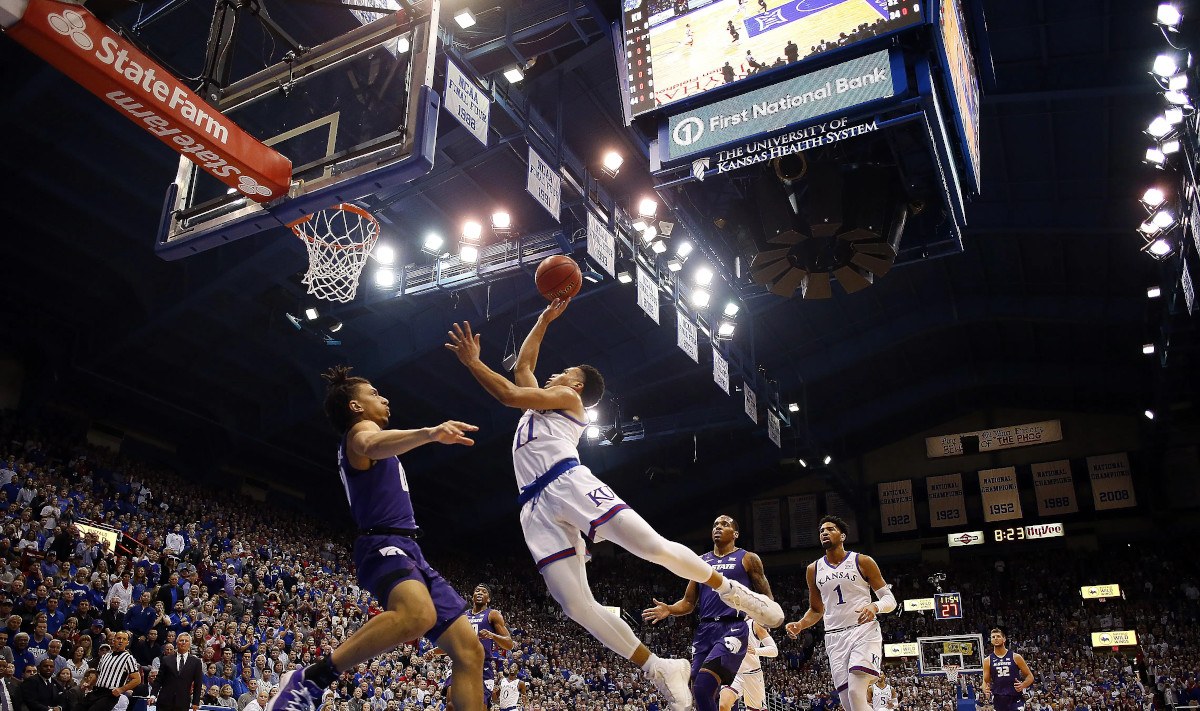 Meanwhile, a Washington state bill that would allow tribal casinos to offer sports betting continues to see progress.
Kansas Lawmakers Debate Revenue Share, Casino Control
The Kansas bill allows for sports betting at live sportsbooks at four state-owned casinos, as well as through mobile and online platforms. Betting on both college and professional sporting events would be allowed.
Senator Marci Francisco (D-Lawrence) said that while not everyone may love sports betting, the state should cash in on an industry that already exists in an illicit form.
"It's not a new outlet because I think we know that it's happening, we hope that it's a new safer outlet," Francisco said, via KSNT. "Why not have it controlled by the state, and then make sure for those people who are participating in that wagering that it's non-offshore, that they know that their bets will be acknowledged?"
Critics of the bill say that it gives too much control to existing casino operators rather than requiring a new licensing process for sports betting. Kansas would collect just 5.5% of revenues from in-person betting, along with 8% of online sportsbook revenues. Two percent of revenue would go to a grant fund for gambling and addictions.
The bill will now head to the state House, where it may require reconciliation with a new version of the legislation. House Republicans say their version of the bill will provide more revenue for the state, and allow retail outlets that already sell lottery tickets to offer sports betting as well.
Tribal Betting Bill Progressing in Washington
On Monday, Washington's Senate Labor and Commerce Committee approved the tribal betting bill, pushing it on to the Senate Ways and Means Committee. The bill has already passed the state House by an overwhelming 83-14 vote.
"Gambling brings with it the threat of addiction and corruption," Sen. Karen Keiser (D-Des Moines) said during the debate. "This limited first step toward allowing sports betting in Washington will begin to combat the illegal betting that is already going on."
More Sports Betting Bills Under Consideration
Lawmakers in both Missouri and Louisiana will consider sports wagering laws of their own in 2020, with supporters hopeful that they can make progress this year.
In Missouri, House Bill 2088 would legalize sports betting at the 13 riverboat casinos in the state, while also allowing for online wagering.
"When I go talk to voters in my district, they think it is pretty confusing why they can go to the casino and bet their whole life savings on blackjack or another game, but they can't bet on the Cardinals, or the Blues, or the Chiefs," Rep. Phil Christofanelli (R-St. Peters) told KOMU.
In Louisiana, two Senate bills would put sports betting on the ballot this fall. That would allow voters to approve or reject sports betting on a parish-by-parish basis, similar to the city-by-city votes seen in New Hampshire.