The Michigan State Spartans start the 2021-22 season in unfamiliar territory, as they won't sport a ranking next to their name when they face the No. 3 Kansas Jayhawks in the Champions Classic at Madison Square Garden on Tuesday.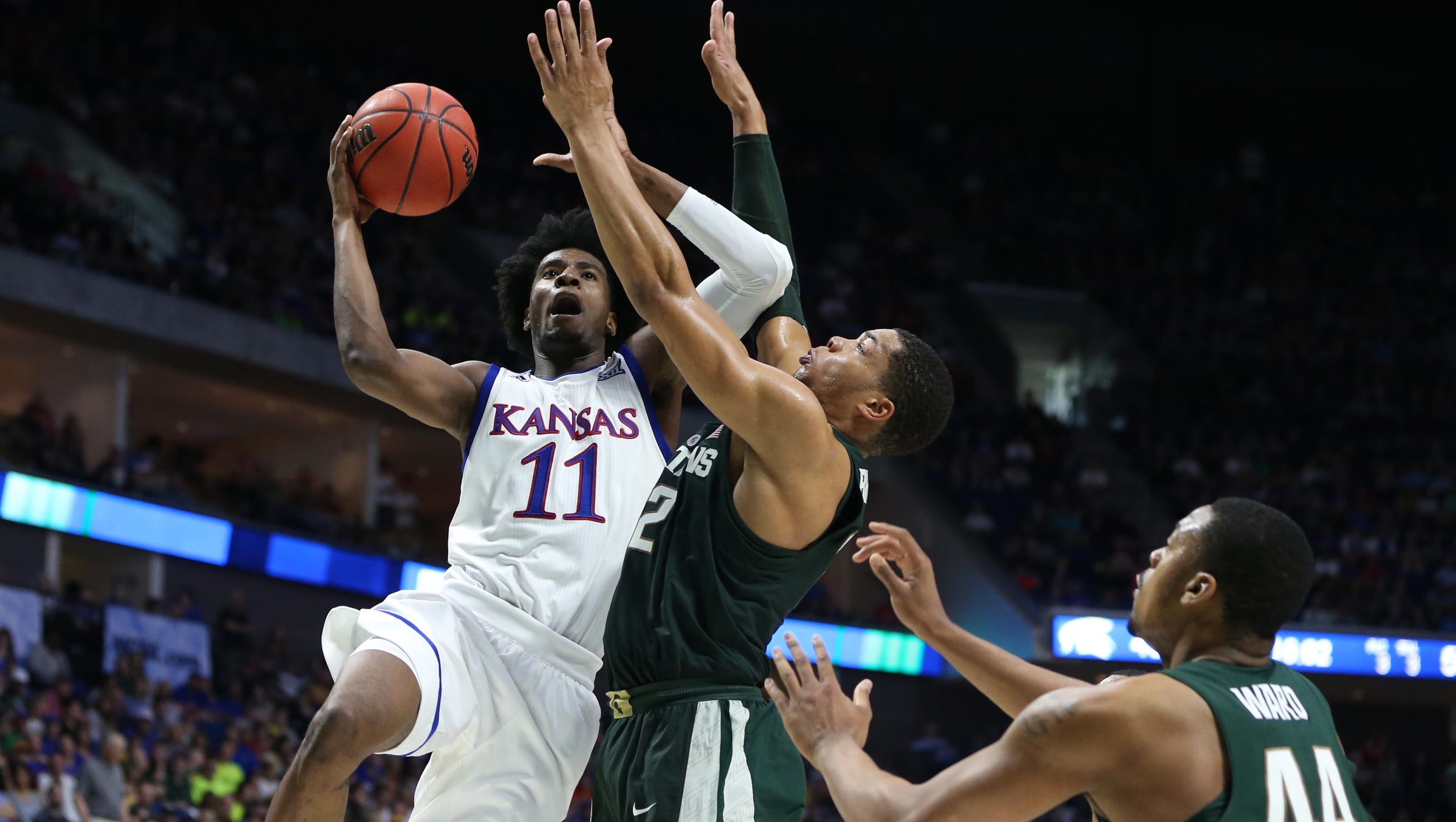 Kansas starts the year as one of the favorites to win the NCAA Tournament this season, part of a group of leading contenders that trail Gonzaga at most sportsbooks.
Unproven Spartans face test in Kansas
Meanwhile, Michigan State starts just outside the Top 25, finishing as the top "others receiving votes" team in the first AP Poll. Spartans head coach Tom Izzo says that's appropriate after a 15-13 season that ended in the First Four play-in round of the NCAA Tournament.
"It's a little different looking up at some of the Big Ten. We're usually looking down on people," Izzo said, via NCAA.com. "But rightfully so, we haven't earned our stripes yet. We've got some things to prove."
A game against Kansas offers just that opportunity. The Jayhawks finished 21-9 last year, reaching the second round of March Madness. Kansas brought in several new players who will play significant minutes this year, and look like one of the most talented teams in the country. Head coach Bill Self pointed to freshman guard Bobby Pettiford as a difference-maker this season.
"Bobby is the next really good guard at Kansas," Self said, via Yahoo. "I'm talking about he's explosive, low to the ground, got it on a string, above-average shooter, tough. But is he experienced enough yet to do those things? I don't know."
Self says Jayhawks still developing chemistry
Kansas opens Tuesday's game as just a 4.5-point favorite at FanDuel Sportsbook, a sign that oddsmakers see Michigan State as better than their ranking. Izzo says the Jayhawks provide a perfect measuring stick for his squad as they enter the season.
"The beauty of these games, like Kansas, is you get to see where you're at," Izzo told reporters after an exhibition win over Grand Valley State. "We're right into the fire right away."
Kansas and Michigan State have a history of playing in the Champions Classic. In three previous meetings, the Spartans have won twice.
The Jayhawks will look to tie up the series on Tuesday, though Self warns that his team isn't quite firing on all cylinders just yet. "I think the chemistry is getting better," Self told reporters. "But I don't see us being in midseason form until midseason."
Meanwhile, Izzo says his team already looks better than the squad he had last year, particularly when it comes to defense and rebounding. That said, he wants to see his team against some quality competition before making any real evaluations.
"We'll find out shortly how much better," Izzo said of his current team. "I watched Kansas last night [and] things get a little more real now."