A cousin of Kansas City Chiefs safety Tyrann Mathieu has been charged in an alleged extortion plot on the NFL player. The accused, Geourvon Sears, and his family countered, saying that the former LSU standout had put a bounty out on Sears, and threatened other members of his family.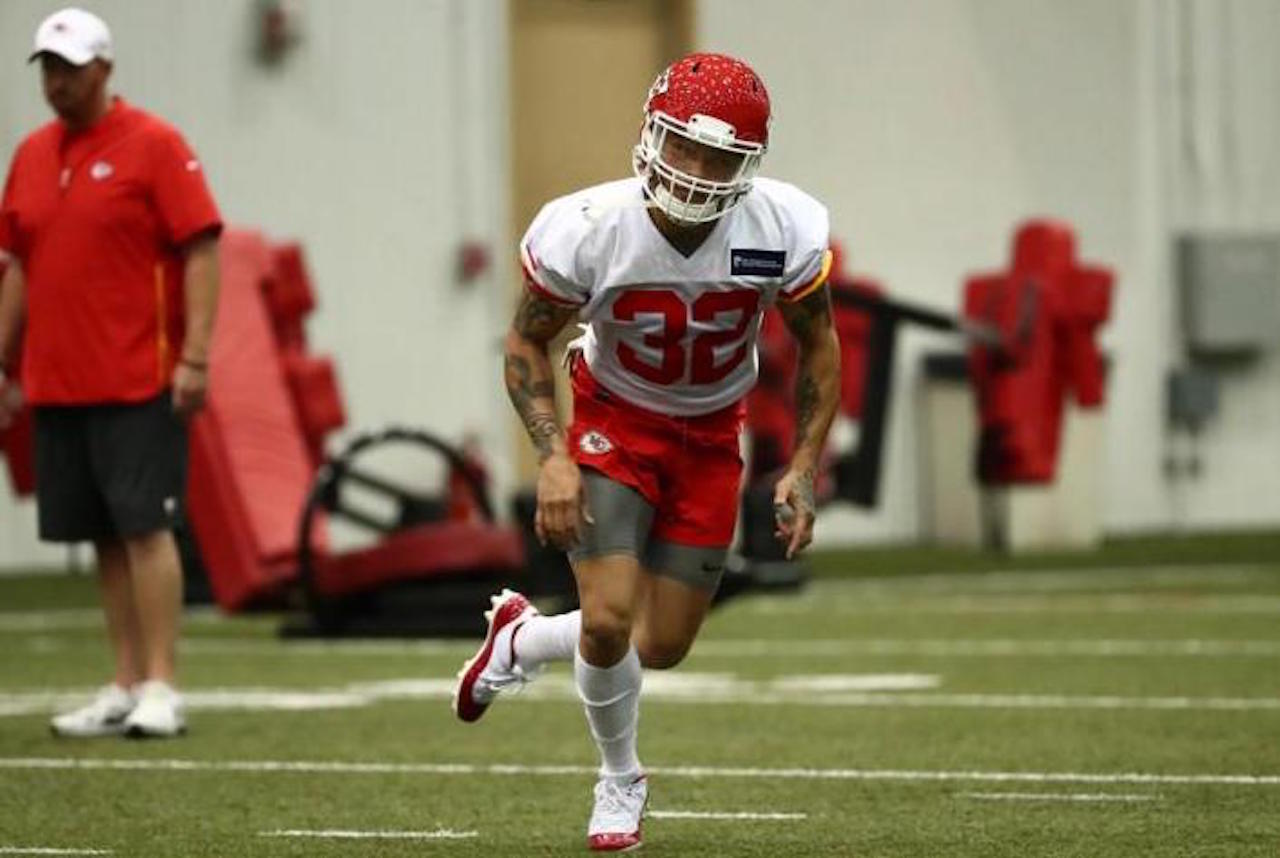 Sears had been arrested early last week after authorities charged him with attempting to extort money from the six-year player. Authorities said Sears had called Mathieu demanding $1.5 million, or he was going to expose allegations of Mathieu and sexual misconduct.
Last Friday, the 21-year-old texted Mathieu demanding $5 million, saying, "I'm done talking, emailing TMZ now."
Dual Accusations
Sears was initially released on bail, but had to return to court on where federal magistrate judge Joseph Wilkinson heard arguments that his bond should be revoked. Sears had tested positive for marijuana, tramadol and oxycodone and removed an ankle monitor.
After oral arguments, Wilkinson revoked Sear's bond and he was remanded back into custody. Family members of Sears disapproved of him returning to jail.
They also said that Mathieu wasn't completely innocent in the matter. They accused the safety of threatening Sears and other family members. Sears' brother George Sears said that Mathieu threatened to kill his brother and physically assault him.
George Sears testified during the bail revocation hearing that Mathieu, "put a hit on Geourvon."
Their mother Toya Robertson also alleged that Mathieu made threats to members of her family on social media.
One of the posts on Instagram showed a picture with "2K" underneath. Attorneys for the family interpreted the message to mean that a $2,000 bounty had been placed on the man in the photo.
Denial from Mathieu Camp
Though Mathieu has not made any comments about the Sears family, a representative from his agency, Denise White, did, telling New Orleans television station WDSU on Tuesday that Sears was troubled.
"He's dealing with a family member who is dealing with a mental health issue," White said. "Tyrann is fine. His family is fine. They are getting through."
White also released a statement from Mathieu's lawyer outlining their version of the events that led to the alleged extortion attempt.
"Mr. Mathieu contacted me at the direction of his rep, Denise White, to advise and assist him as he was being victimized by malevolent family members," Scott Rosenblum wrote. "Once Mr. Mathieu decided to stop assisting these individuals financially, they turned to harassment, slander and extortion in their quest to gain financially. Their slanderous comments are wholly without merit and were designed to be outrageous enough to secure their outrageous demand of 25,000,000 dollars. Mr. Mathieu is a victim of an unscrupulous shakedown. He is a victim of a crime which he reported to the authorities, and the authorities took immediate action. He simply refused to compromise his integrity and cow tow to this criminal conduct."
Another Chiefs Controversy
Mathieu was drafted by the Arizona Cardinals in 2013, and played there for five seasons. He signed with the Houston for the 2018 season, then left to sign a three-year deal with Kansas City worth $42 million.
Mathieu's situation is the third incident Chiefs' management has had to deal with in six months. The first was the Kareem Hunt, who was shown on video pushing a woman in a hotel hallway. He was waived by the team in December after the video was made public. He signed a deal with Cleveland in February, but is suspended for the first eight games of the season.
The second was allegations by the fiancé of wide receiver Tyreek Hill that he abused their son. The case is currently under investigation, and NFL commissioner Roger Goodell said his office is monitoring the situation.