The AFC West has two solid teams, and two reclamation projects. While Kansas City and Los Angeles Chargers expect to once again challenge for the division, Denver and Oakland should be fighting each other to stay out of the cellar.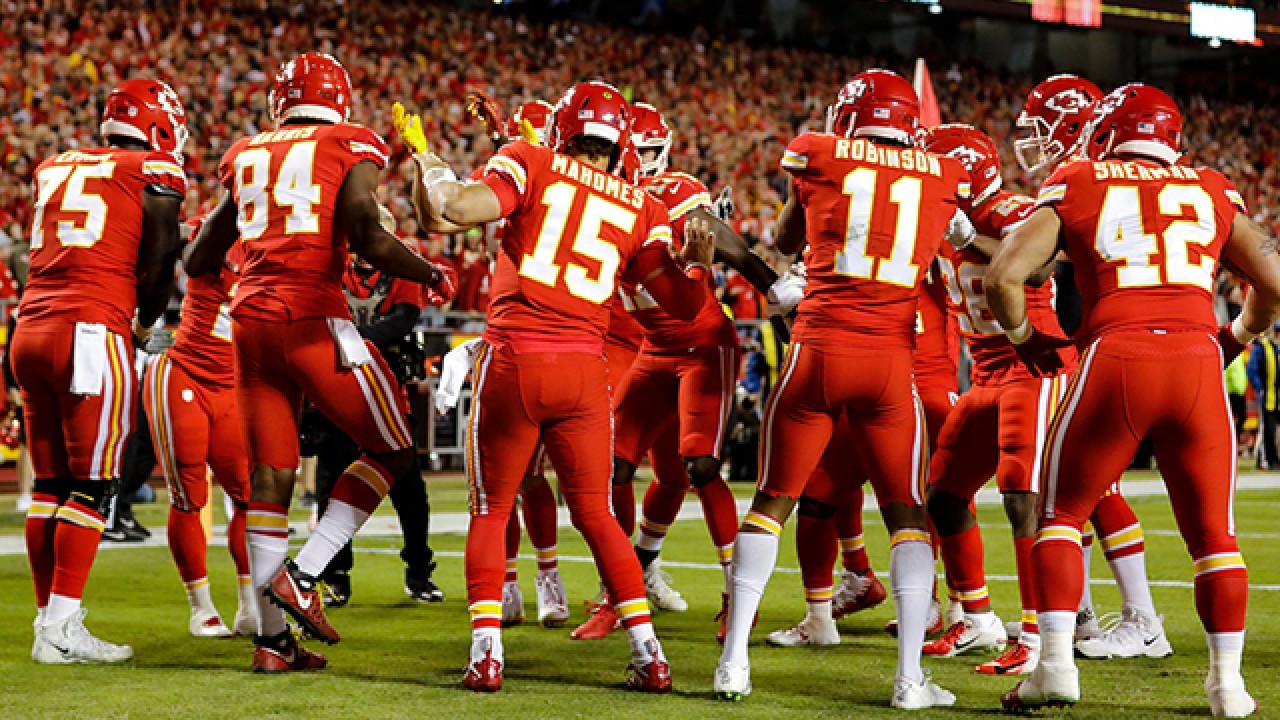 Kansas City upgraded their defense, a glaring deficiency in 2018. That has given them the edge over the Chargers. The Chiefs are -225 to win the AFC West, while Los Angeles is +225.
AFC West           2018 Record      Win Division Odds         Super Bowl Odds

KC Chiefs                12-4                        -225                               +600

LA Chargers            12-4                        +225                              +1600

Denver Broncos        6-10                       +1600                           +8000

Miami Dolphins         4-12                       +2000                           +6000

Odds Courtesy of Westgate Las Vegas SuperBook
What else could happen in the AFC West. Take a look below at three issues coming into training camp.
Has Denver Found its QB?
When Joe Flacco came to the Denver Broncos from Baltimore, he was expected to be the starting quarterback until second-round draft pick Drew Lock from Missouri was able to step into the position. Doesn't look like Flacco has to worry about being replaced anytime soon.
Lock has struggled to grasp an NFL offense, and he will be a project for Denver, and offensive coordinator Rich Scangarello.
"With Drew he's just learning his craft," Scangarello said "It's the hardest thing on the planet to do well … you want to go out and work on your fundamentals, work on your feet, different things that were trying to improve as a player … But when you go under center you can't think about those things, you have to think about the snap point, the play call, the cadence, coverage, all the things you're faced with, you're not thinking about fundamentals, (so) being able to make that who you are without being live (in a game) and being able to translate it, takes work … it will be a process."
Can Chargers Get Over Hump?
The Los Angeles Chargers can't seem to get to the next level, often finding a way to sabotage themselves. In the Philip Rivers era, which began in 2006, the team has made the playoffs six times, but only advanced to the AFC Championship once.
They have never made the Super Bowl since Rivers has been the signal caller. They lost last year in the divisional playoffs to New England, suffering a 41-28 drubbing.
Can Rivers, who is 37, get this team to the Super Bowl. He might not be able to get them to the playoffs. Kansas City is expected to win the division, and the Chargers could be competing for a wild card berth.
Will Patrick Mahomes Repeat as MVP?
No quarterback was as impressive as Patrick Mahomes last year. The signal caller had a breakout year in 2018, finishing with more than 5,000 yards, as well as 50 touchdown passes.
The Chiefs were the No. 1 offense in the league last year, and should be at the top again in 2019.
It was the defense that was atrocious. They ranked 31 out of 32 teams last year, and need to improve. They are in the hunt for Mike Daniels. The defensive lineman was waived by the Green Bay Packers, and he could fill the middle quite nicely.
Regardless of how the defense performs, Mahomes is the favorite to win the MVP award. His is a 4/1 pick, with Green Bay's Aaron Rodgers next at 8/1. If he has another season like last year, he could become the first back-to-back winner since Peyton Manning in 2008-2009.