At the start of the 2022 Winter Olympics, the Russian Olympic Committee (ROC) looked poised to win the team figure skating competition and sweep the podium in the women's event. But a doping controversy has delayed the team medal ceremony and threatened the participation of Russia's biggest skating star.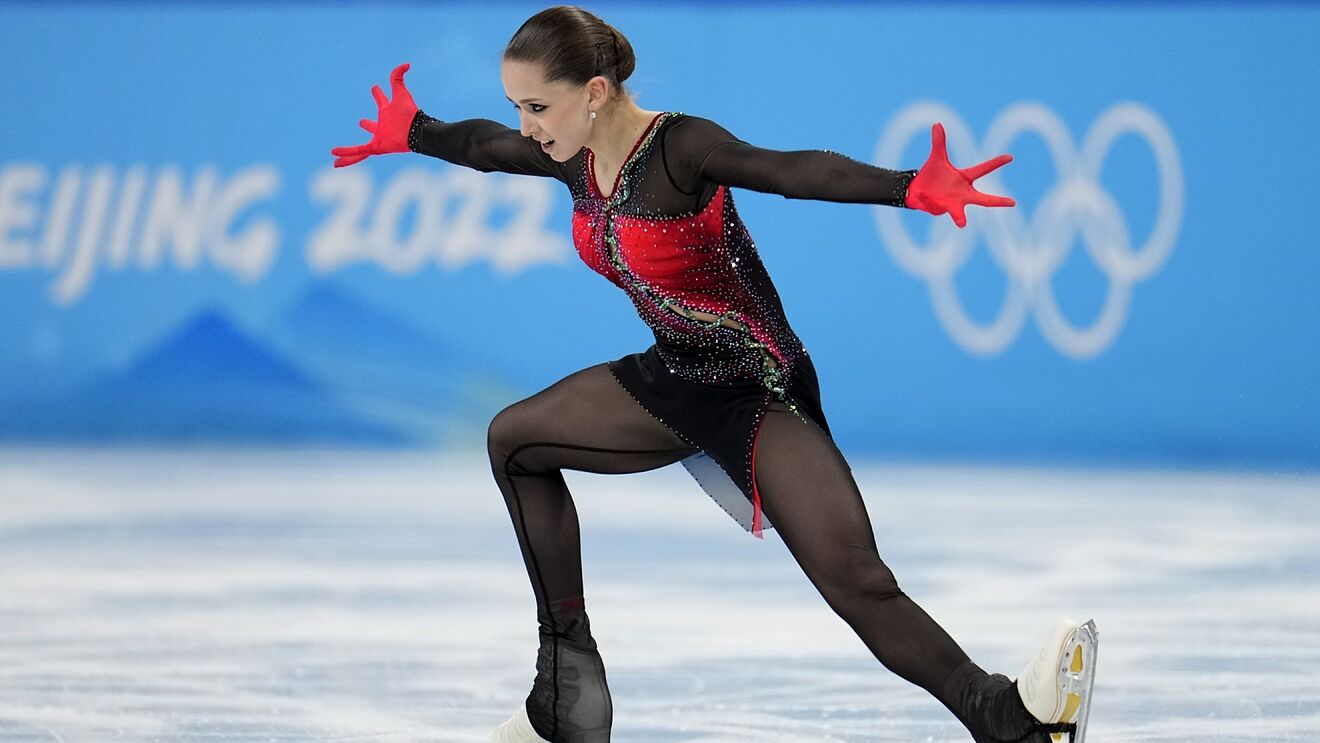 Russian newspaper RBC reported that 15-year-old Kamila Valieva tested positive for trimetazidine, a medication used to treat angina and vertigo but which is a banned substance in international competition.
Russian officials defend Valieva
The World Anti-Doping Agency bans the drug because it could potentially increase blood flow efficiency and endurance in athletes.
The ROC team won gold in the team figure skating event on Monday, ahead of the United States and Japan. However, officials postponed the medal ceremony on Tuesday night and have yet to hold it.
"A situation arose today at short notice which requires legal consultation with the ISU [International Skating Union]," International Olympic Committee spokesman Mark Adams told reporters on Wednesday.
Reports soon emerged that Valieva stood at the center of the delay due to a test from December. However, officials have not been able to identify her, as the World Anti-Doping Code protects minors from identification.
Russian officials have so far backed Valieva without hesitation.
"[The reports] flared up among those who did not have verified information," Kremlin spokesperson Dmitry Peskov told reporters. "As usual, not knowing the details, everyone began to yell far and wide. We will not join this orderly row of yellers."
Sportsbooks take down figure skating odds
It is unclear whether or not Valieva will compete in the women's figure skating competition. Valieva practiced with her teammates on Thursday. She spent about a half-hour on the ice with coaches, then left the ice without taking questions from reporters.
With Valieva's status unclear, online sportsbooks have largely taken their odds for the women's figure skating competition off the board. Sites such as DraftKings, FanDuel, BetMGM, and SugarHouse all have odds on most Olympic events, but not the women's competition.
When odds were up earlier during the Winter Olympics, Valieva stood as an imposing favorite. SugarHouse rated her as the -1250 pick to win gold, with her Russian teammates Anna Shcherbakova (+600) and Alexandra Trusova (+900) her closest competitors.
If officials strip the ROC of its team figure skating gold medal, the United States would then top the podium. Japan would move up to the silver medals, with Canada slotting into the bronze position after finishing fourth.