Russian figure skating prodigy Kamila Valieva can skate for a gold medal after a Court of Arbitration for Sport (CAS) panel ruled Monday she could compete in the women's figure skating event at the Winter Olympics in Beijing.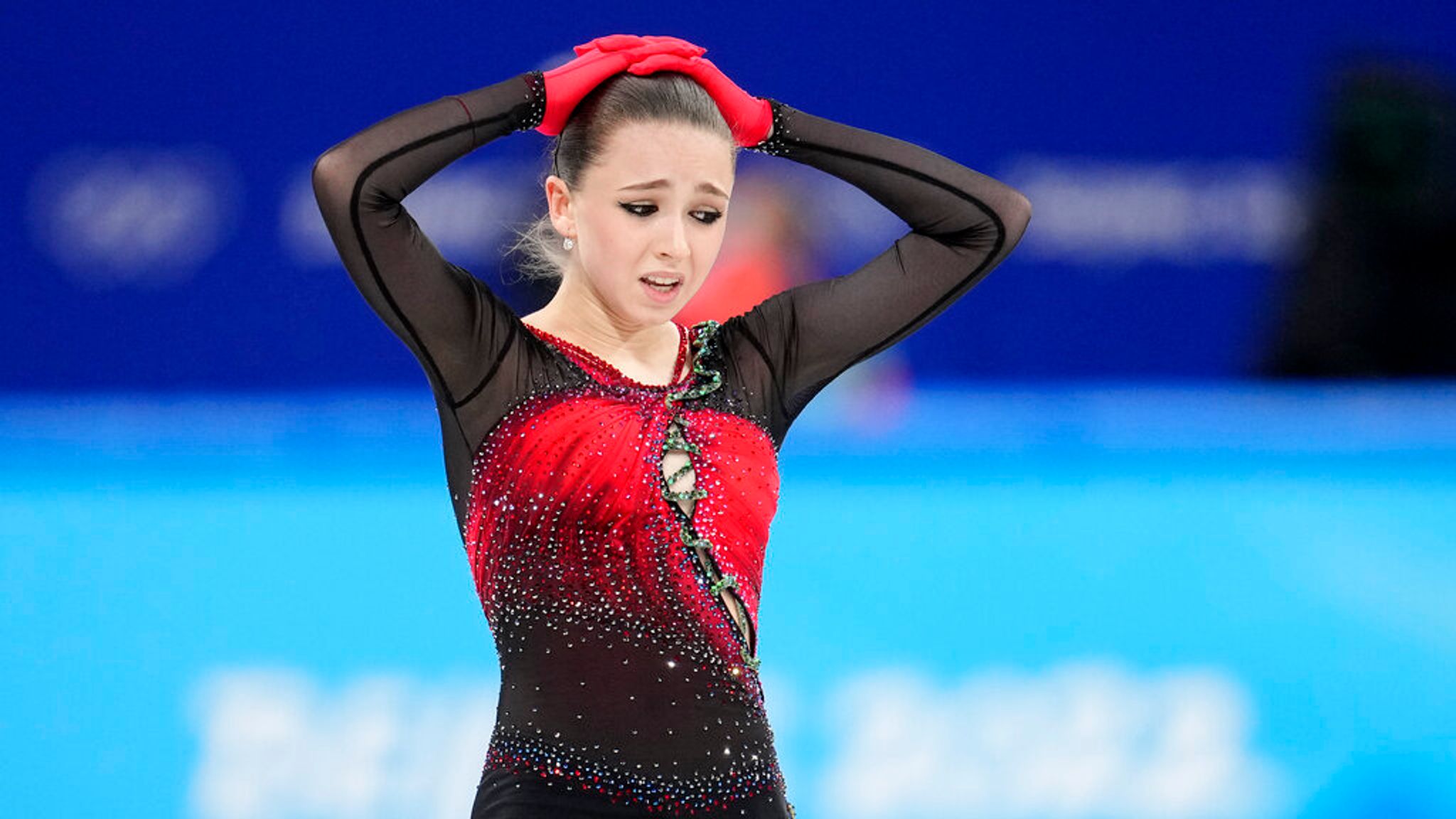 The panel of three arbitrators met for about six hours on Sunday, hearing from Valieva and others about the doping case that has rocked the Olympic figure skating competition.
CAS sees 'irreparable harm' in banning Valieva
The controversy centers around an anti-doping test sample from Dec. 25 at the Russian national competition. Valieva tested positive for trimetazidine, a heart drug that may also improve endurance for athletes. The World Anti-Doping Agency (WADA) considers trimetazidine a banned substance.
The results of that test only emerged about a week ago, just after Valieva helped the Russian Olympic Committee team win the team figure skating gold medals. It's unclear why the Swedish lab's results didn't come to light for six weeks, though the omicron variant of COVID-19 may have played a role in delaying work by causing staffing shortages.
When the results arrived, the Russian anti-doping agency (RUSADA) suspended Valieva. However, they lifted that ban just a day later.
The CAS panel considered the fact that Valieva, just 15 years old, is considered a "protected person." Generally, athletes under 16 face less harsh punishment for anti-doping violations, as officials don't hold them responsible for such actions. Instead, investigations focus on coaches, doctors, and other officials surrounding such young athletes.
"The panel considered that preventing the athlete to compete at the Olympics would cause her irreparable harm in the circumstances," CAS director general Matthieu Reeb said after the ruling.
Valieva now rates as the clear favorite to win gold in women's figure skating. The SugarHouse online sportsbook lists Valieva as the -715 pick for gold, ahead of ROC teammates Anna Shcherbakova (+550) and Alexandra Trusova (+650). The three Russians could sweep the podium, with Kaori Sakamoto (+1900) of Japan their nearest competition for a medal.
Russians favored for women's figure skating podium
However, the ongoing nature of Valieva's case makes things far more complicated. The International Olympic Committee has already ruled that if Valieva medals – a near certainty – then it will not hold a medal ceremony until after her case resolves.
"Should Ms. Valieva finish amongst the top three competitors in the women's singles skating competition, no flower ceremony and no medal ceremony will take place during the Olympic Winter Games," the IOC said in a statement.
The IOC also confirmed that there would be no medal ceremony for the team figure skating event.
Olympic officials from other countries questioned the decision to allow Valieva to compete.
"It is the collective responsibility of the entire Olympic community to protect the integrity of sports and to hold our athletes, coaches and all involved to the highest of standards," USOPC CEO Sarah Hirshland said in a statement. "Athletes have the right to know they are competing on a level playing field. Unfortunately, today that right is being denied. This appears to be another chapter in the systemic and pervasive disregard for clean sports by Russia."