Juwan Howard is a new name that has emerged as the favorite to replace Los Angeles Lakers Coach Luke Walton, even though the team has announced his firing. Walton being shown the door after the team's dismal season, though seems to be a foregone conclusion.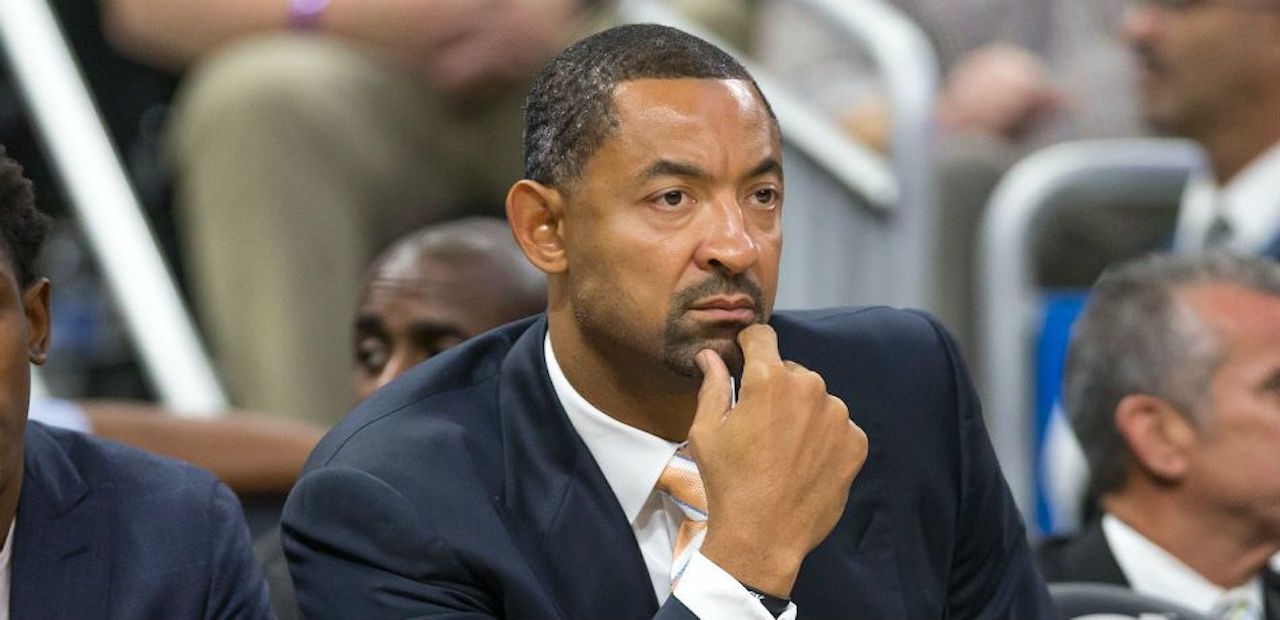 At least it is with oddsmakers. Internet gambling site Sportsbetting.ag has Walton as a -1500 to be canned, while at a +700 to be retained by the team.
It seems like the 39-year-old is going to get the brunt of the blame for the Lakers missing the playoffs yet again. This will be only the third time in LeBron James' career that he won't be around for the postseason.
Still Walton probably doesn't deserve most of the blame. Magic Johnson, president of basketball operations, and general manager Rob Pelinka failed to put any quality players with James, and the ones that were on the roster suffered injuries. Rajon Rondo, Lamar Ball, brandon Ingraham, all missed significant portions of the season with ailments.
Even James himself missed the most games of his career. He was out several weeks after suffering a strained groin on Christmas Day against the Golden State Warriors. He returned, but shut it down last week, and will miss the remainder of the season.
Howard Popular Choice
Howard is the 4/1 pick to be at the helm of the Lakers next season. Most of that is based on his ties with James. The two played with each other in Miami from 2010-2013. Howard has also been an assistant coach with the Heat since 2013, and could be ready for his first head coaching job.
To his credit, Howard has been silent on the speculation, something that Jason Kidd was unable to do. He was very vocal about campaigning for the position.
"And so if you ever have the opportunity to wear the purple and gold, you can't turn that down," Kidd said. "As a coach, as a player, because they're all about championships, and so they have a process. They have a young team. And then LeBron [James] comes and kind of sped up things."
Despite all the clamor regarding Walton's supposed imminent departure, he believes he'll be back next year. He told The Athletic he isn't resigned to that fate of leaving the team.
"I just view it as outside noise," Walton said. "Unless someone from within our group is telling me that, I just view it like all the other things we've gone through as a team this year. Those are things that I don't have the time to worry about."
Walton, along with Ty Lue, is the second choice by oddsmakers at 7/1.
Buss Denies Rivers Rumor
One coach that definitely didn't seek, or was contacted about the job was LA Clippers coach Doc Rivers. Lakers owner Jeanie Buss denied the story by Peter Vescey that the two had talked.
"The headline … was completely not true. It's crazy," Buss told Jeff Pearlman's sports journalism class on March 29. "There was nothing to that at all," Buss said, with a shake of her head. "How are you supposed to respond to that? I mean, should you respond to it?"
Rivers was just as quick to deny that he had any interest in the job.
"I have a job and the Lakers have a coach," Rivers said. "Straight and upfront, I'm going to be here until (Owner) Steve (Ballmer) says 'Get out.'"