Justin Thomas hadn't planned on playing this week, but officials at the Canadian Open are glad that he chose to enter their tournament. The event already had a strong field with No. 1 Brooks Koepka, and No. 2 Dustin Johnson playing.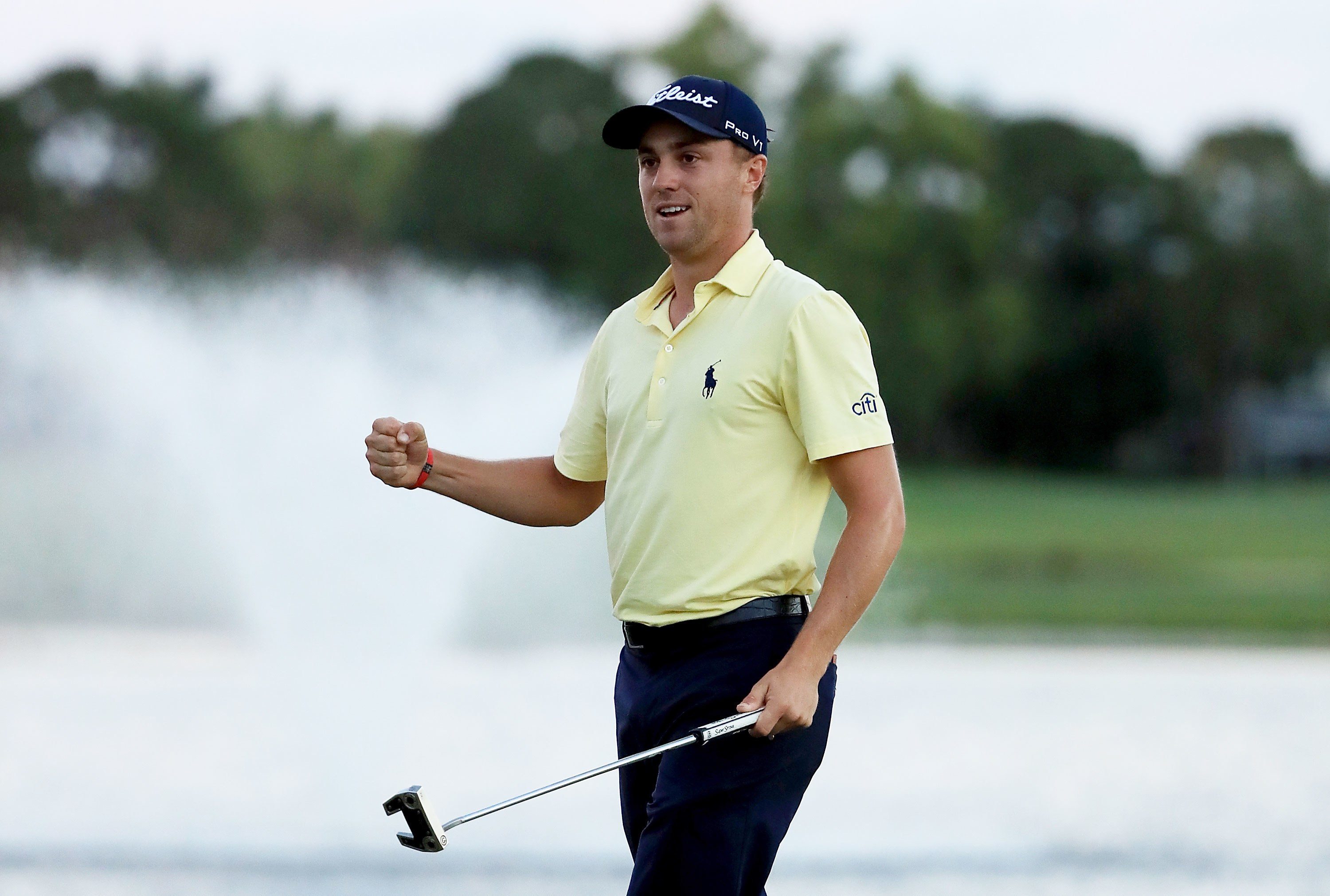 Now they get Thomas, who is No. 6 in the Official World Golf Rankings. They also have No. 4 Rory McIlroy in the field. Johnson, who is the defending champion, is the favorite at 5/1. Koepka is next at 6/1, followed by McIlroy at 10/1, and Thomas at 16/1.
Benefits of New Date
Instead of being played in July, the tournament was moved to June, a week before the US Open. That is the main reason Koepka decided to enter.
"I've heard really great things about the course and with the change in date on our schedule, it's a perfect opportunity to play well and build momentum leading into the U.S. Open," Koepka said.
Thomas wasn't planning on being here. He was going to play in last week's Memorial, take a week off, then go to Pebble Beach and compete in the major championship.
When he shot 7-over and missed the cut by five shots, he knew he needed more tournament golf if he was going to have any chance of competing in the US Open.
"It was obviously a late add," Thomas said. "It wasn't exactly in the plans, but definitely need to get a little bit more reps just going into the (US) Open. Just a little rusty last week from not playing for a while but definitely excited to be here. Heard a lot of great things about the course."
Missing the cut came as quite a shock to Thomas. It is the first time this year he hasn't played on the weekend.
"It was weird, because I mean, I felt, I really felt pretty good about my game last week," Thomas said. "Just the little things here and there, I short-sided myself a couple times. Obviously made three big numbers that I — I'll make some every once in a while but I won't do that on one nine ever."
McIlroy Fan of Course
Obviously McIlroy's main objective of being here this week is to get ready for the US Open, but he told the Toronto Sun that he is glad to be part of an event with such history.
"I think golf is so much about tradition and you know all of these national opens that you can play in are old," McIlroy said. "I think the older a tournament is the more prestigious it is, so to be here at one of the oldest events, not just on tour but in the world I think that does make it pretty prestigious."
Also the tree-lined Hamilton Golf and Country Club is another plus. This is the first time the course has been used for the tournament in 100 years.
"If it was up to me we'd go to a lot more venues that have more traditional parkland style," McIlroy said. "I like tree-lined golf courses. I'm not really a big fan of this new trend of sort of taking trees out of golf courses. So I'm looking forward to it, I'm looking forward to getting there and playing a layout where you have to think a little bit, you have to shape shots, you know, display some versatility in your game."