Kentucky Derby champion Justify will look to capture the second leg of the Triple Crown this Saturday at the Preakness, where he is favored to top the field of eight horses.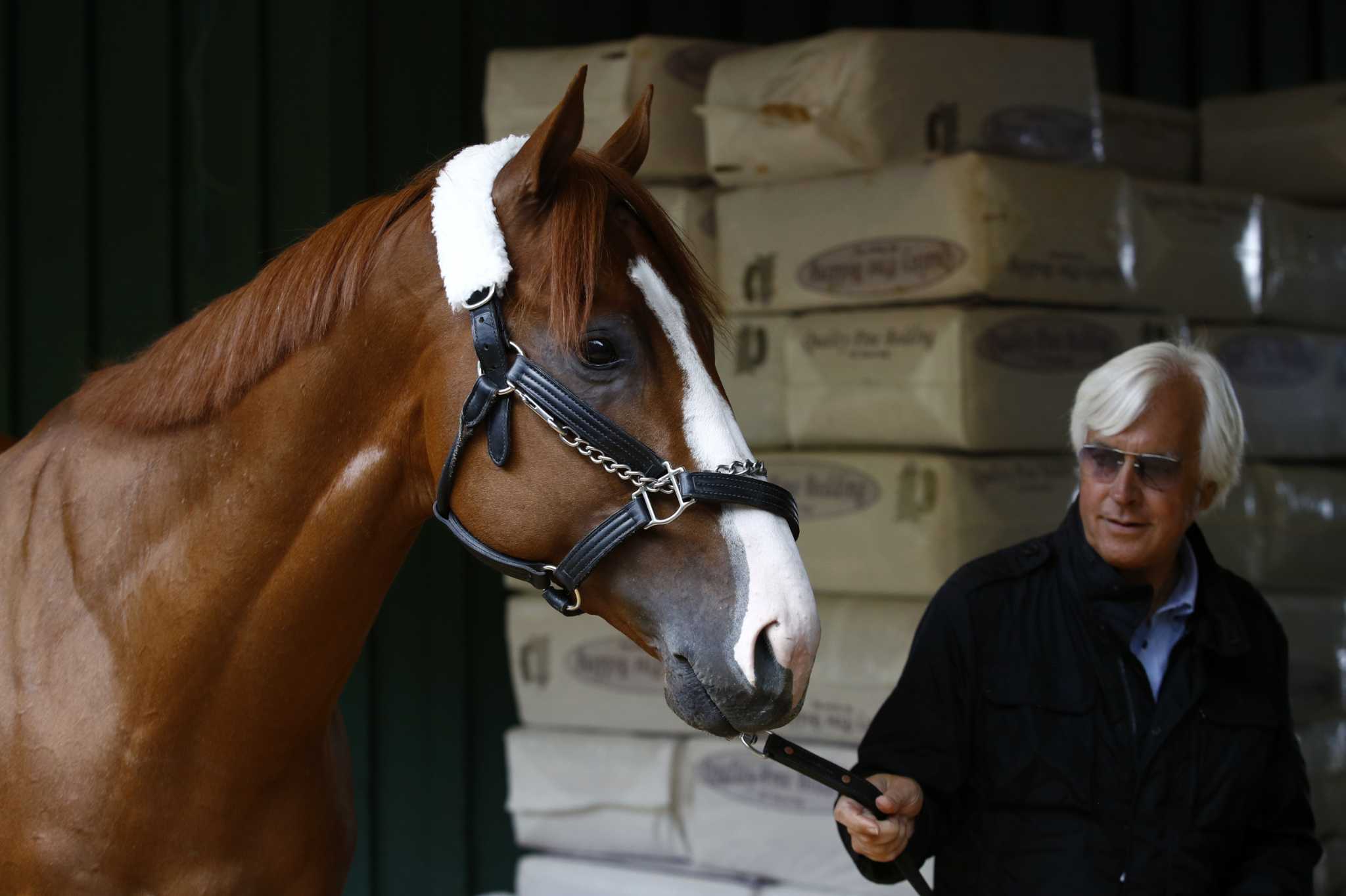 Justify was installed as the 1/2 favorite for Saturday's race at Pimlico, something that suits trainer Bob Baffert just fine.
"I don't want to be 50/1," Baffert told reporters on Wednesday. "I like knowing that I have a chance to win. When you come in, and you're like, 'Well, I don't know, we're going to need the Stanford marching band to interfere a little bit,' then you don't feel that well."
Good Magic, Justify Could Duel Again
Justify will once again have to face off against his toughest challenger from the Kentucky Derby. Good Magic finished second at Churchill Downs, and has been posted as a 3/1 second choice in the morning line.
Two other horses from the Derby – Lone Sailor (15/2) and Bravazo (20/1) – are also in the Preakness field, with Lone Sailor being the third choice on the board.
Of the four new horses in the field, Tampa Derby winner Quip (12/1) is given the best odds of sneaking into the money. The field is rounded out by Tenfold (20/1), Sporting Chance (30/1), and Diamond King (30/1).
WinStar Farm co-owns both Justify and Quip, but WinStar President and CEO Elliott Walden says he'll be rooting for the Kentucky Derby champion on Saturday.
"It would point him toward the Triple Crown," Walden told reporters. "But if for some reason he stubs his tow, we feel real good about Quip's chances to be the horse to upset him, if that happens."
Justify drew the No. 7 post for the Preakness, meaning he'll start on the outside on Saturday. Coincidentally, that's the same post he drew for the Kentucky Derby, though that draw was a bit more critical considering the crowded 20-horse field.
Another Tough Mudder?
Instead, it could be the weather that plays the biggest factor in Saturday's race. With the Baltimore area in a flash flood watch until late night on Friday, Pimlico will probably be muddy for the Preakness. That should suit Justify and Moon Magic well, as both ran successfully under similar conditions for the Kentucky Derby.
Still, Baffert opined that the track might be in better condition than many are expecting come race time.
"This track can probably take more water than any track I've ever seen," Baffert told the Baltimore Sun after a training run on Thursday morning. "If it just gets a little wind or something, you'll be surprised how quickly it dries out."
No matter the conditions, though, Justify is clearly the horse to beat, with even other trainers acknowledging him as the likely winner.
"He's the best horse," D. Wayne Lukas, trainer of Bravazo and Sporting Chance, said to reporters on Wednesday. "He's doing well. I watched him all week. He's going to be very, very hard to handle."