Last May, Julian "J Rock" Williams stunned the boxing world by earning a unanimous-decision win over Jarrett Hurd to claim the WBA, IBF, and IBO super welterweight world titles. Now, Williams is looking to avoid being on the wrong side of a similar stunner in his first title defense, as he takes on Jeison Rosario at the Liacouras Center in Philadelphia on Saturday.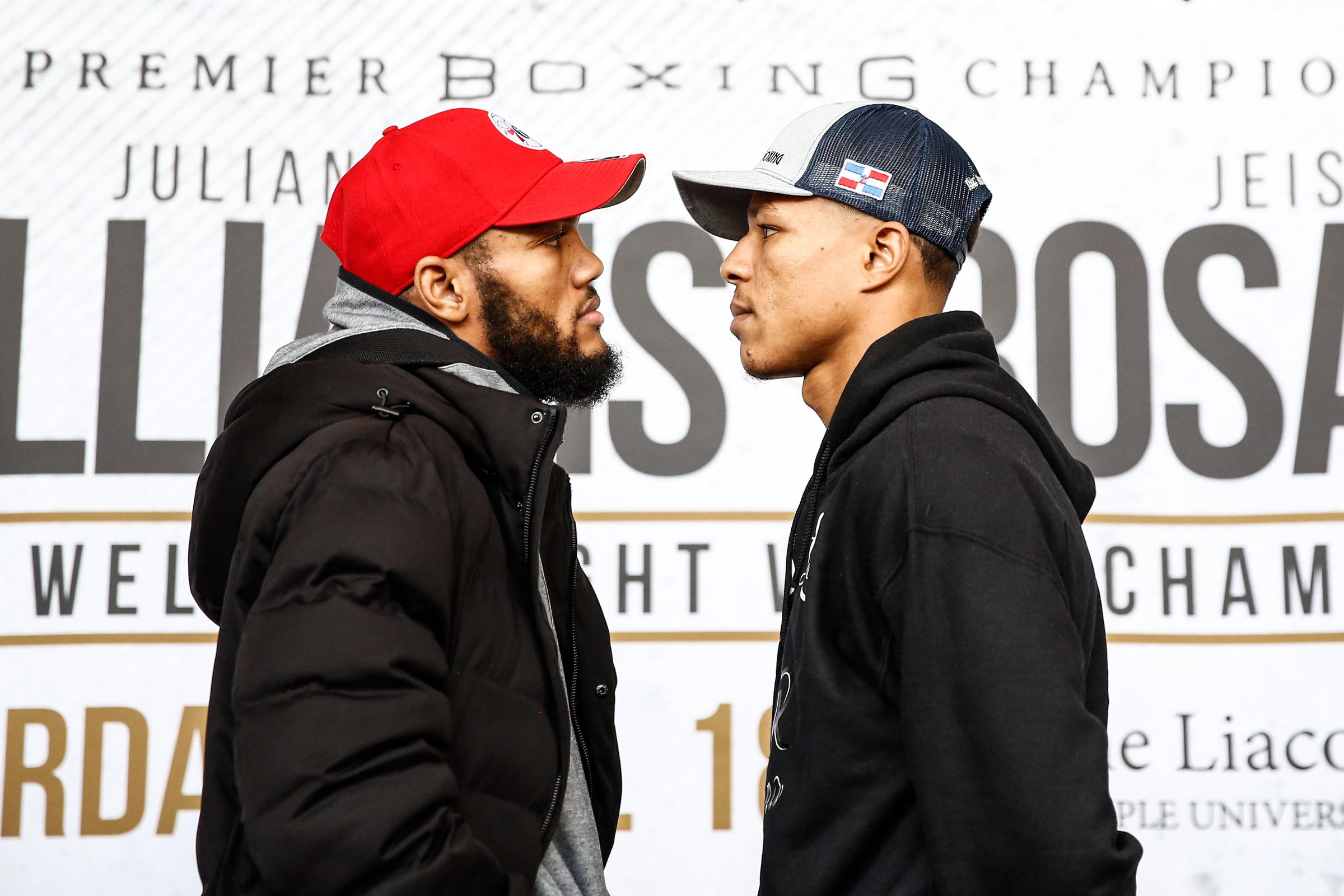 Williams (27-1-1, 16 KOs) is an overwhelming favorite heading into the bout, with FanDuel Sportsbook offering -3000 odds on the champion. Rosario can be backed at +880.
Williams Won't Overlook Underdog Opponent
Those odds suggest a non-competitive fight, and there's no doubt that this matchup is designed to give Williams a comfortable first defense as a champion. But Williams knows first hand that no one can take a title fight for granted.
In May, the undefeated Hurd was expected to pick up a relatively easy win against Williams in a hometown fight. Instead, the two men battled for 12 grueling rounds, many of which were too close to call. In the end, all three judges gave Williams the decision, ending Hurd's reign.
"I'll never take it for granted because I waited so long, and I finally accomplished a dream," Williams told ESPN of becoming a world champion. "Now I got to get better and improve on certain things to hold these titles now. A lot of people are coming after me."
That attitude will guard Williams against giving away his title in what would be an even bigger upset than his victory over Hurd. Rosario (19-1-1, 13 KOs) is a fringe contender who has put together a solid career, but who has never been considered an elite fighter. He's riding a five-fight winning streak, and is coming off a split-decision victory over Jorge Cota in April, in what was likely the best win of his career so far.
Rosario Looks for Career-Defining Win
A win over Williams would be larger by several orders of magnitude. At the pre-fight press conference, Rosario seemed to understand this, but projected confidence that he would show the world something different on Saturday night.
"When I had my loss, that was when my career really started," Rosario told reporters. "That was a different stage of my career. I've gotten better and better, and this fight is really the first time I've had a full training camp for a fight. I'm excited to show everyone my improvements."
Barring something truly surprising from Rosario, though, it's hard to see Williams getting into much trouble in front of his home-town fans. And while Williams said all of the right things to show he respects the threat his opponent poses, he also made it clear that he knows he's expected to win on Saturday.
"He keeps saying we're going to have a war, because he can't do anything else with me," Williams told reporters. "There's nothing in the ring he can do to bother me. I'm coming to step on him. I'm coming to dominate and win in spectacular fashion."