The Tennis Integrity Unit (TIU) has suspended Chilean tennis player Juan Carlos Saez for eight years following a probe into potential match-fixing.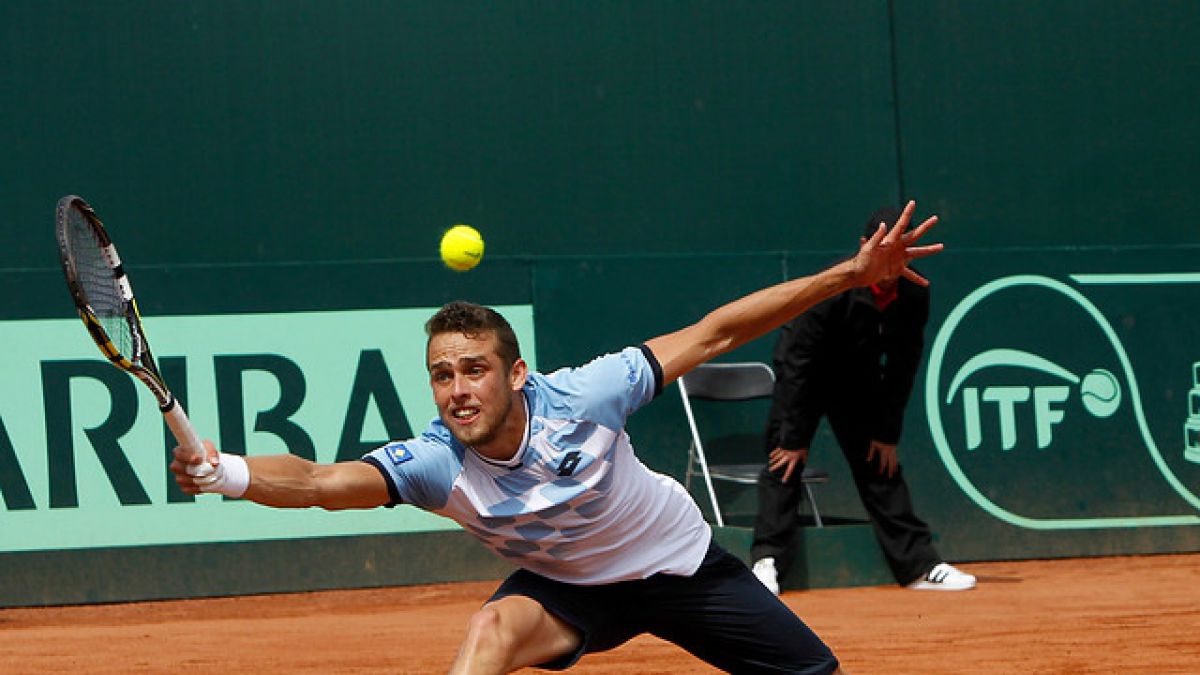 The TIU began an investigation into Saez after it saw evidence of unusual betting on some of his matches.
Saez Failed to Cooperate with TIU Officials
If you've never heard of Saez, that's likely because he didn't compete in the highest levels of international tennis. With a career-high rank of 230th in the world, the 28-year-old competed almost exclusively on the ITF Futures tour, the third tier of tennis events below the ATP Tour and the Challengers circuit.
The TIU interviewed Saez after seeing evidence of the suspicious betting around some of his matches. During that investigation, Saez apparently failed to hand over his phone to authorities for analysis on multiple occasions. That made him guilty of "failing to co-operate with a Tennis Integrity Unit investigation into protentional breaches of the Tennis Anti-Corruption Program," according to a release by the TIU.
According to the TIU, Saez also admitted to "receiving a corrupt approach" during a Futures tournament in Chile. That incident wasn't reported to authorities, which is another anti-corruption violation.
In addition to the eight-year suspension, Saez was also fined $12,500.
Saez has a career singles record of 257-192, with most of those matches coming at the ITF Futures level, where he compiled a 241-164 singles mark. A clay-court specialist, Saez reached 21 ITF Futures finals – all on clay – winning eight of them, with his most recent tournament title coming in February 2016 in Plantation, Florida.
Saez last played in November at the Chile F2 Futures tournament, losing in the first round. As he has not been playing during the investigation, his world ranking has dropped out of the top 1,000.
As a part of the suspension, the Chilean will not be allowed to compete in or attend any sanctioned tennis event over the eight-year period.
Match-Fixing Issues Plague Tennis
According to the TIU, a dozen players have been sanctioned for match-fixing and betting-related issues so far in 2019, with most of those players coming from the lower ranks of tennis. One coach and one umpire have faced discipline this year as well.
The general consensus is that lower-level tennis, which receives far less media attention and doesn't have the generous prize money seen at Grand Slams and other major events, is much more susceptible to match-fixing. However, there have been allegations of issues even at some of the world's largest tournaments, and betting patterns on a doubles match was flagged by bookmakers as suspicious at Wimbledon in 2018, though that alone is not indicative of an integrity issues.
While match-fixing has always been a concern in tennis – one-on-one sports are inherently more vulnerable to integrity issues – the issue was thrown into the spotlight in 2016, when the BBC and BuzzFeed News claimed to have evidence of prevalent match-fixing that had been covered up by the ATP.
An independent review panel then released a report in 2018 that found a "tsunami" of integrity problems in tennis, particularly at lower levels. That panel suggested that the International Tennis Federation should expand the TIU and ensure its independence, while also ending the sharing of live scoring data with Sportradar, which would limit the number of low-level matches that betting would be available on.