The NFL has indefinitely suspended Seattle Seahawks wide receiver Josh Gordon for violations of the league's substance abuse policies, including the use of performance-enhancing drugs.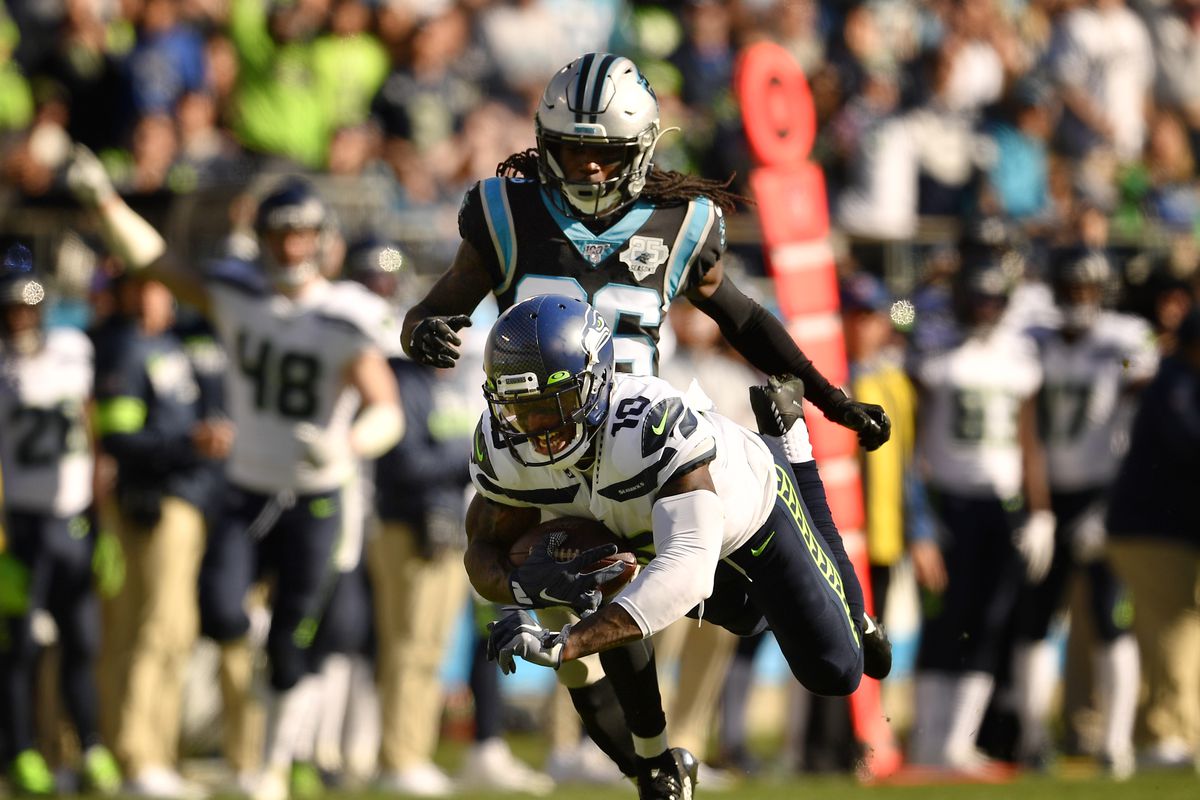 The suspension is the sixth for Gordon since 2013, and the fifth to involve substance abuse issues.
Gordon Split Time with Pats, Seahawks in 2019
The NFL announced the suspension on Monday. According to ESPN, sources say Gordon knew a suspension could be coming ahead of the announcement.
Gordon played in 11 games during the 2019 season. He began the year with the New England Patriots, catching 20 balls for 287 yards over six games. The Patriots let Gordon go after he suffered a knee injury in October. The Seahawks claimed him off waivers the next day.
In five games with Seattle, Gordon caught seven passes for 139 yards. He was the third receiving option for the Russell Wilson, behind Tyler Lockett and DK Metcaff. While the loss of Gordon won't help the team, head coach Pete Carroll says he still has plenty of options at wide receiver.
"We had seven receivers active in this game this week, so we've got guys we really like," Carroll told reporters. "So I don't think this really is going to affect us in a tremendous way. I think our guys can play. All of our guys can play."
The Seahawks lead the NFC West with an 11-3 record, and have already clinched a playoff spot. FanDuel Sportsbook lists Seattle as a +900 pick to win the Super Bowl, making them the sixth choice behind the favored Baltimore Ravens (+220).
According to Carroll, Gordon was a productive and cohesive part of the team during his time on the Seahawks.
"We saw Josh really at a really high level the whole time he was here," Carroll told reporters. "The work ethic he brought was one, but his getting along with people and being good to work with and to talk to and all that and to deal with on a regular basis, really, he was great. So we were not aware that there was anything to be concerned about, other than the history, which we knew about."
A Long History of Substance Abuse
Professionally, Gordon's substance abuse issues date back to 2013, when he received his first two-game suspension for violating the NFL's substance-abuse policy. Personally, however, Gordon's issues date all the way back to his childhood.
"You self-medicate with Xanax, with marijuana, codeine – to help numb those nerves so you can just function every day," Gordon told GQ in 2017. "That became the norm from middle school to high school. So by the time I got into my twenties, I was on an accelerated pace."
In July 2014, Gordon received his second league suspension after he was arrested for driving while impaired in North Carolina. Originally sidelined for one year because of that incident, NFL officials later reduced his suspension to just 10 games.
Gordon then missed the entirety of the 2015 season due to drug issues, which prompted him to enter the NFL's substance abuse program. In 2016, he would enter an in-patient rehabilitation facility for further treatment.
Gordon returned to the field in late 2017 when he joined the Cleveland Browns. He played one game with the Browns in 2018 before the team cut ties with him, trading the receiver to the Patriots. While Gordon appeared to be doing well in New England, he announced in December 2018 that he was stepping away from football to focus on his mental health, after which the NFL suspended him indefinitely.