The Atlanta Braves signed third baseman Josh Donaldson to a one-year contract worth $23 million Monday, adding a potentially potent weapon to their lineup for the 2019 season.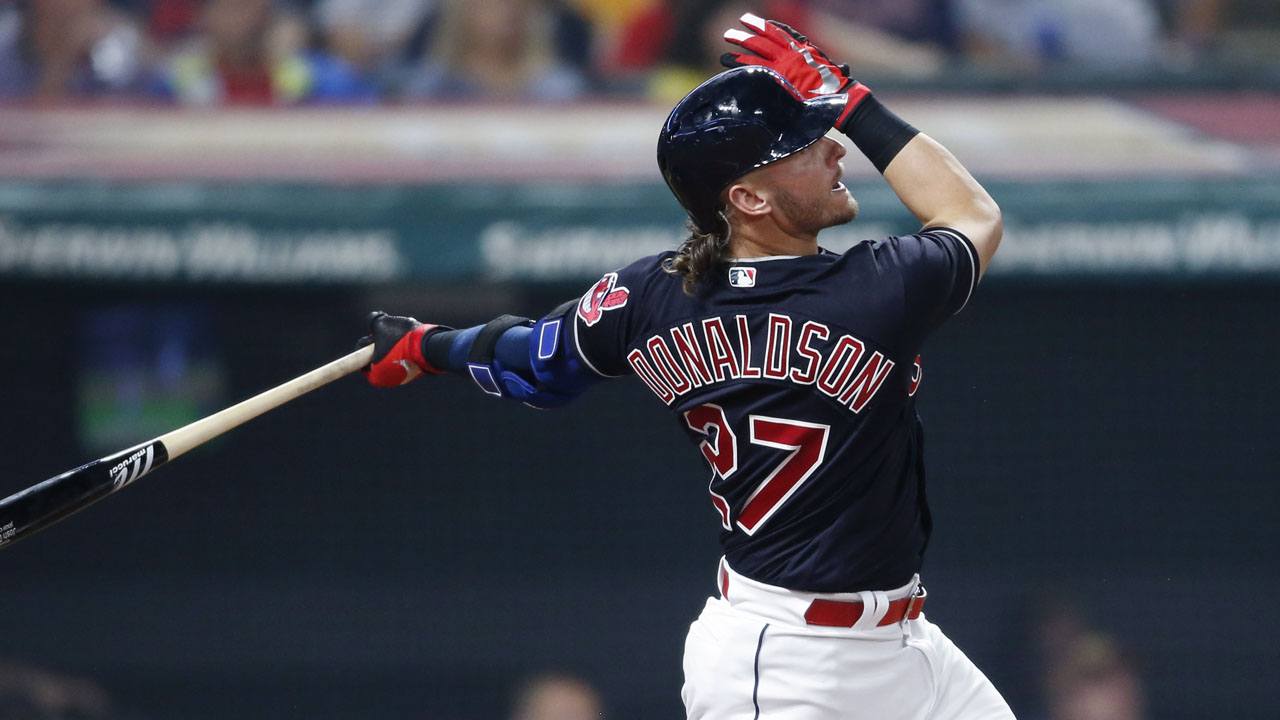 Donaldson played just 52 games with the Toronto Blue Jays and Cleveland Indians last year as he battled a calf injury, but has previously been among the best hitters in baseball.
Former MVP Should Bolster Atlanta Lineup
In 2015, Donaldson won the American League MVP award, hitting .297 with 41 home runs and 123 RBIs. Even in an injury-shortened 2017 campaign, the third baseman managed to contribute 33 homers in just 113 games played.
The 32-year-old is a three-time All-Star and should slot into the heart of the Braves lineup alongside Freddie Freeman and Ronald Acuna, adding depth to Atlanta's offense as they look to defend their surprising NL East title next year.
For the Braves, the one-year nature of the deal should mitigate the potential risk that Donaldson is irrevocably on the downside of his career. While the $23 million price tag is steep considering his recent production, there's no long-term investment involved for the team, allowing them to quickly change direction in 2020 if they don't like what they see.
On the other hand, Donaldson is taking a short-term deal that amounts to a bet on himself. If Donaldson can't recapture his form, it's unlikely he'll ever see money like this again, turning this into one last payday for the slugger. On the other hand, a good year with Atlanta could earn him one more large contract for the twilight years of his career if teams believe he will remain productive for some time to come.
Donaldson Reuniting with Former General Manager
The trade will also reunite Donaldson with Braves general manager Alex Anthopoulos, who served as the GM for Toronto from 2015 to 2017. Anthopoulous was widely praised for acquiring Donaldson from the Oakland Athletics in exchange for a package of four prospects that included Kendall Graveman and Brett Lawrie, and is now hoping to strike gold twice with the same player.
Back when Anthopoulous first joined the Braves, he talked to the Atlanta Journal-Constitution about how Donaldson was the type of player he sought out when building a baseball team.
"At the end of 2014, we talked about, as an organization, changing some things and going after a certain type of player, a certain mentality," Anthopoulos said. "I believe wholeheartedly there are players who can make other players better…there's a certain type of player we were going to target from that day forward, and those were some of the things we learned from getting Donaldson and [Russell] Martin."
After finishing the 2018 season with a 90-72 record and a loss to the Los Angeles Dodgers in the NLDS, the Braves will come into 2019 as a trendy pick to be a World Series contender. William Hill lists Atlanta at 14/1 odds to win a championship in 2019, trailing behind the defending champion Boston Red Sox (6/1) and other top contenders like the Houston Astros (6/1) and New York Yankees (13/2).