With speculation swirling that Sam Darnold of the New York Jets would be the first rookie quarterback to be named a starter, it appears Buffalo first-year signal caller Josh Allen might beat him to the honor. Allen, the No. 7 pick in the NFL Draft overall, will be the No. 1 QB when his team faces Cincinnati in their third preseason game on Sunday, and could ultimately earn the job for the first week of the NFL regular season.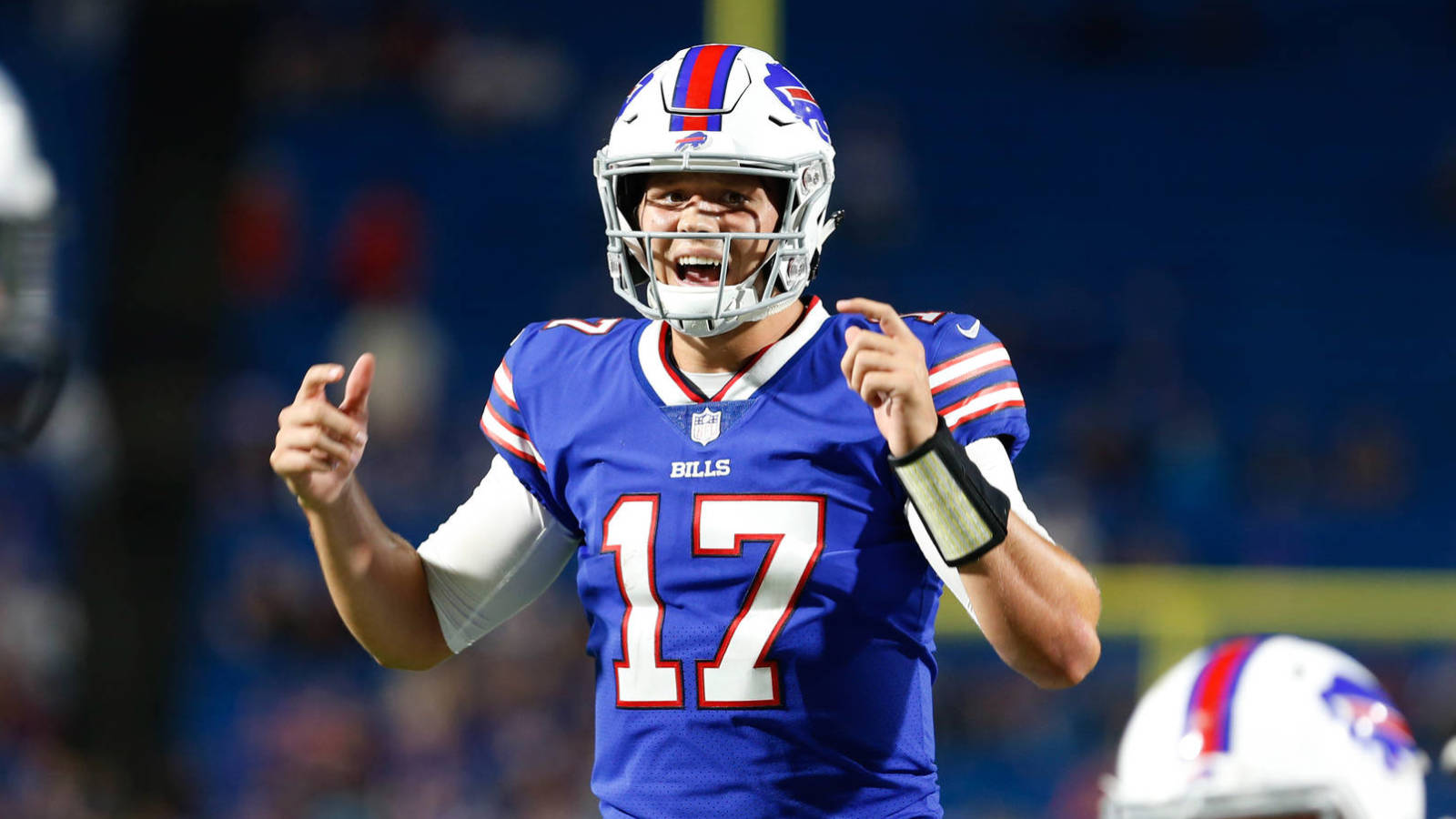 Originally Allen was thought to have gotten the promotion because projected first-teamer AJ McCarron reportedly suffered a hairline fracture in his clavicle when the team played the Cleveland Browns last Friday. But Monday it was reported that McCarron did not have that injury, and would return to practice.
That didn't save McCarron from dropping on the depth chart. The team announced on Twitter that Allen would be the starter on Sunday and he and Nathan Peterman will be taking a majority of the first-team snaps in practices.
Allen Inching Towards Starting Job
Allen, the former University of Wyoming star, was the favorite of five rookie quarterbacks to be the first to start a regular season game. He was listed at +150. In two preseason games, Allen has completed 18 of 32 passes for 176 yards and two touchdowns with a passer rating of 92.7.
Those stats have come against second and third-string defenses. Sunday will be his first look at first-team defenses. Coach Sean McDermott's comments to reporters certainly seem like he believes he is ready.
"So far overall, I would say he's been pretty steady," McDermott said. "That's a great quality. Mentally he's pretty steady. I think the guys appreciate that for a rookie to have that quality is important. The mental toughness element if you will that's so important to manage the highs and lows of the NFL."
Tight end Logan Thomas said Allen is impressing offensive players, and more importantly, gaining their trust.
"You see him in here all the time. He's always focused on his craft. He's also a great teammate," Thomas said. "He's getting to know people and understand them and what makes people tick and it's easy to respect anybody like that."
Darnold Impressing Coaches
Darnold has already taken over the first-team in a preseason game, and performed well enough to give him a chance to be the starter for the Jets' first regular season game. In his second preseason outing, Darnold started the game and went 8/11 for 62 yards and one interception.
He is competing with Josh McNown and Teddy Bridgewater, but has been so impressive, New York might be able to trade Bridgewater, who has had an equally impressive training camp.
Darnold, the No. 3 pick in the draft, has been learning the Jets' offense faster than expected, and his offensive coach, Jeremy Bates praised the first-year player.
"He's able to take the classroom knowledge and take it right to the field and execute it," Bates said. "We're throwing a lot of football at him and he's able to handle it. Man, he's owned the playbook. That's probably the most impressive thing."