Last season was a rough one for Jordan Spieth, but the 25-year-old is hoping he can start his year successfully at this week's Shriners Hospitals for Children Open in Las Vegas. Spieth is a 12/1 pick to win, right behind favorites Tony Finau, who lost in a playoff in last week's World Golf Championships-HSBC Champions event, and Rickie Fowler, who is also making his season debut.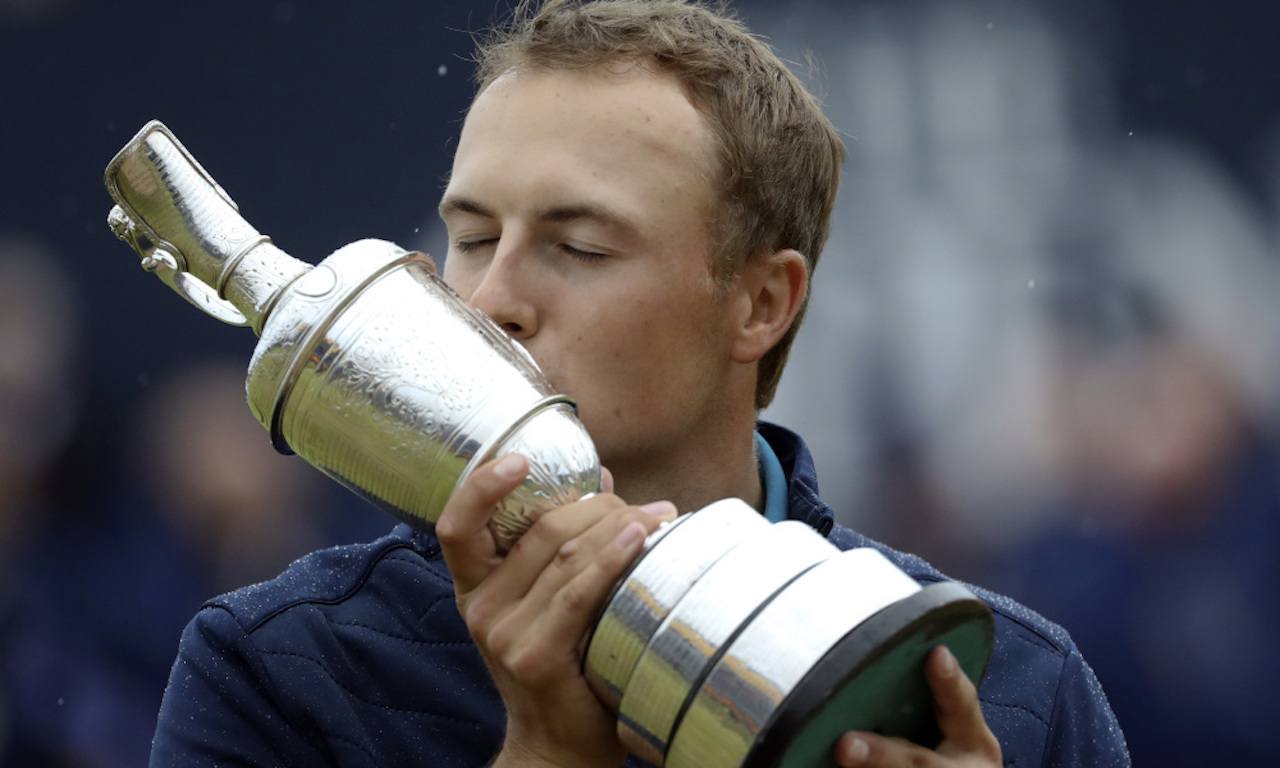 This is the first time for Spieth at this event, which has one of its strongest fields in years. In addition to Spieth, Finau, and Fowler, Bryson DeChambeau (14/1), defending champion Patrick Cantlay (16/1), and PGA Tour Rookie of the Year Aaron Wise (25/1) have entered.
The previous season was his first one he didn't win an event since 2014, and the three-time major championship winner also failed to advance to the Tour Championship. He finished 31st, one spot out of the field.
"I really felt like I played like I was 30th, but Tiger played healthier than everyone thought," Spieth told the Las Vegas Review-Journal. "He just kind of took my spot there and went on and won."
Because he failed to make the Tour Championship, Spieth only played in 24 events and was in violation of the tour's minimum of 25. He was facing a penalty and/or suspension, but was able to work out a deal with PGA Tour COO Andy Pazder.
Long Winless Drought
It has been 16 months the last time Spieth won an event, which was the 2017 Open Championship. He told the Las Vegas Review Journal that he has been a little surprised that he hasn't won since then.
"I get people are caught up in a what-have-you- done-for-me-lately perspective," he said. "I'll be honest, for a little while that kind of stuff got to me."
It's not like last season was a total disaster. Spieth finished in the Top 10 five times, including a third-place finish at the Masters. He described last year as a learning experience.
"Something that I think will be beneficial for me in the long run," Spieth said. "I know that's an easy thing to say looking at kind of the positive rather than negative, but there were tangible, mechanical things that I needed to address."
Home-Course Cooking
Wise is another golfer that could win this week at the TPC Summerlin course. He, recently moved to the Las Vegas area after turning professional last year, and accepted the trophy for the Rookie of the Year at TPC Summerlin as he prepared for this week's event.
"It seemed pretty seamless, but it's been a lot of hard work and there have been a lot of tough times" Wise said. "Times like this make it all worth it."
After a slow start, the 22-year-old won the Bryon Nelson and was the only rookie to make the Tour Championship.
"I just wasn't very good at it when I got out here," Wise said. "With the way they tuck the pins out here and as firm and fast as the greens are, you can't get up-and-down all the time."