UFC President Dana White announced on ESPN that Jon Jones will face rising star Dominick Reyes for the UFC light heavyweight championship on Feb. 8 in Houston.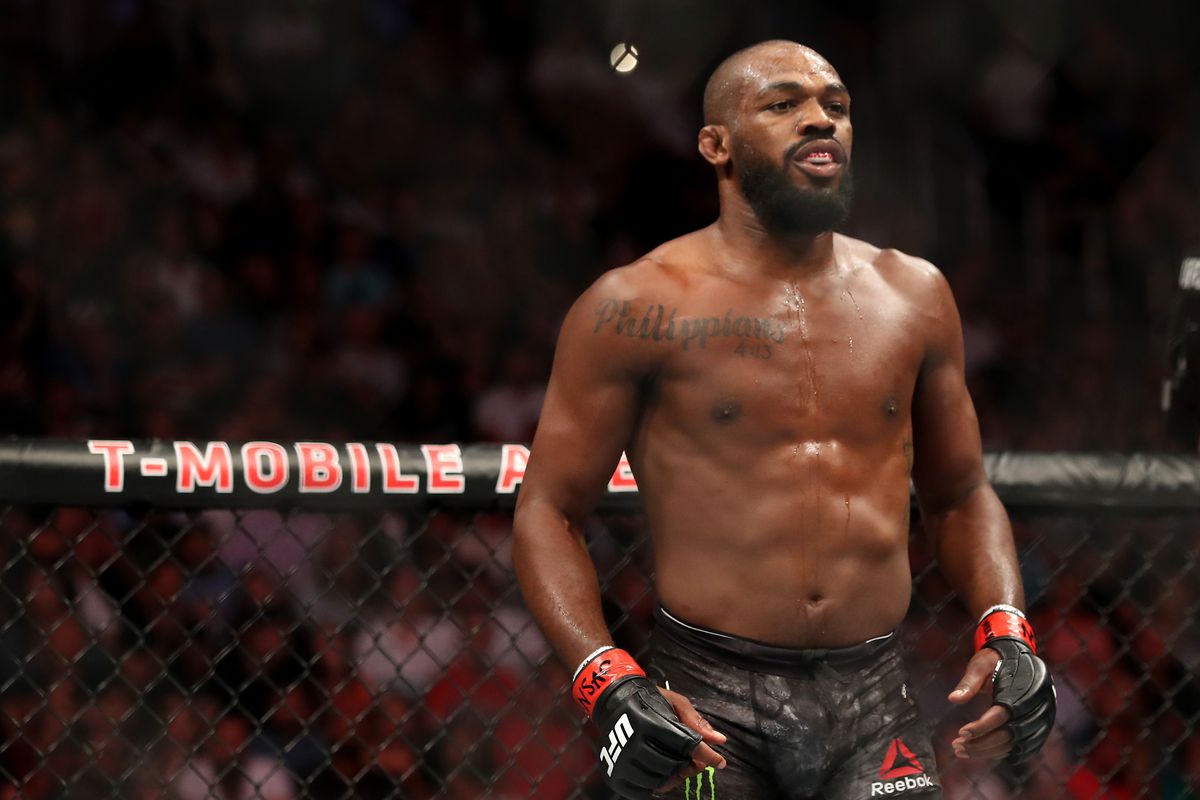 Jones (25-1) is the current light heavyweight champion, having won the title over Alexander Gustafsson at UFC 232 in Dec. 2018.
Jones Among All-Time UFC Greats
Since then, Jones has successfully defended the title twice, scoring a unanimous decision over Anthony Smith in March, and a split decision over Thiago Santos in July.
Jones' UFC dominance goes back far longer than that, however. The only loss on his record came in Dec. 2009, when he was disqualified for an illegal downward elbow strike against Matt Hamill. The only reason his run as the champion hasn't been unbroken since he first won the title from Mauricio Rua in 2011 is the fact that he's been stripped of the belt on multiple occasions: once for his role in a hit-and-run accident, and twice more for positive drug tests.
While suspensions may have tarnished his overall legacy, nobody disputes that Jones is one of the greatest fighters ever to compete in the UFC. At age 32, he is still, arguably, in the prime of his career, is the No. 1 overall pound-for-pound fighter in the UFC rankings, and would likely be a strong favorite over any challenger.
Undefeated Reyes Comes In As Underdog
Reyes (12-0) doesn't have nearly the name recognition of Jones, nor the history of wins over elite competition. Still, the 29-year-old is considered one of the brightest prospects in MMA, and is coming off an impressive first-round knockout over former middleweight champion, Chris Weidman in October.
After that win, speculation began that Reyes might be Jones' next challenger, especially as the champion already booked wins over many of the top contenders. Jones singled out Reyes as a potential opponent on social media earlier this month.
Reyes took to Twitter on Sunday to talk a bit about his preparation for the bout, seemingly suggesting that someone from the Jones team might be in his camp looking to pass along information.
"If I were to find a spy in my camp, what should I do?!?" Reyes asked on Twitter. "Asking for a friend."
Bookmakers have already begun listing odds for the fight, and Jones is a heavy favorite. At FanDuel Sportsbook, Jones is posted at -550, with Reyes offered at +390.
The Feb. 8 UFC show will also have a title fight on tap for the co-main event. Women's flyweight champion, Valentina Shevchenko (18-3) will defend her crown against No. 1 contender, Katlyn Chookagian (13-2), who has won five of her last six fights. Shevchenko last fought in August, when she defeated Liz Carmouche by unanimous decision.