With one major championship completed it is time to speculate who will win the next, and three golfers are the top picks to win the US Open. Dustin Johnson, Jordan Spieth and Rory McIlroy are 9/1 favorites to win the nationís championship in June at Shinnecock Hills in June, according to Bovada.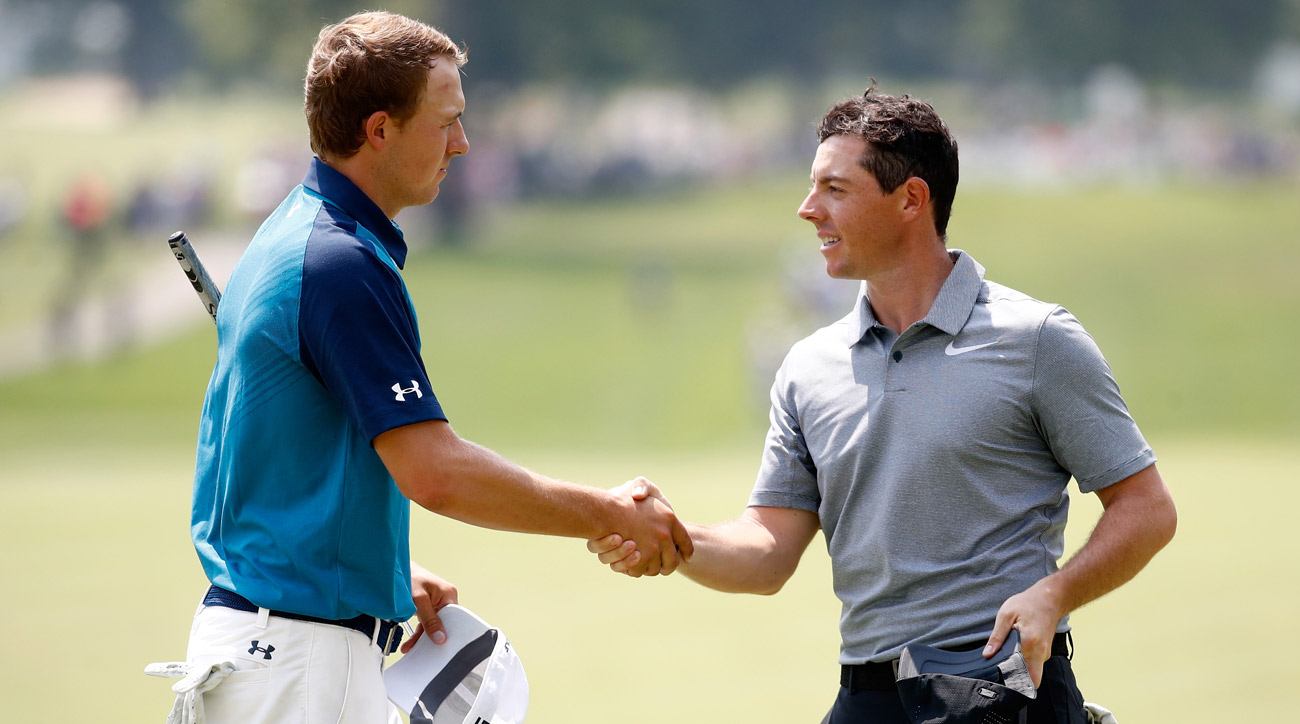 The odds differ depending on the sportsbook. The Westgate Las Vegas Superbook has the trio at 10/1. At William Hill, Johnson is alone at 9/1, with Spieth McIlroy, and Justin Thomas at 12/1.
All but Thomas finished in the top 10 at last Sundayís Masters. Spieth was third behind winner Patrick Reed by two strokes. McIlroy, who was in the final pairing, tied for fifth. Johnson tied for 10th.
Reed is listed at 30/1, much better than what he opened at for the Masters. There he was listed at 60/1, so winning the Green Jacket got him much more respect with oddsmakers. Whether or not bettors believe he can win two in a row remains to be seen.
Tigerís Stock Drops
Heís still behind Tiger Woods, who was nowhere near the top of the leaderboard at Augusta National. One of the favorites to win, Woods finished tied for 32.
Woods enters the US Open with odds all over the board. Internet site 888Sport has him at 10/1, while Matchbook has him at 27/1. The Westgate Las Vegas SuperBook has him at 25/1.
Those odds could go down depending on what the betting public believes his chances are. For the Masters he was bet down all the way from 100/1 to 10/1. One gambler placed a $25,000 wager on him.
The reality is Woods is not ready to win a major championship. He is still finding his swing after recovering from his fourth back surgery. He has performed much better than expected, but as the Masters showed, competing in a major is far more demanding than playing in the Valspar Championship, where he finished second.
Past Performances May Give Clues
That last time the US Open was at Shinnecock Hills was in 2004, when Woods was playing much better than he is now. He had finished with three top 5 tournaments entering the major, and was considered one of the favorites.
The fast conditions and tight fairways affected Woods, though, and he struggled, finishing tied for 17th.
One player who did play well was Phil Mickelson. Lefty was only two players that finished under par, the other being winner Retief Goosen.
Mickelson, who has never won a US Open, but finished second six times. He enters this event at anywhere from 25/1 to 33/1.
Time maybe running out for the 40 year olds. The game is getting much younger. The reigning major championship winners are all under the age of 28.
The youth movement is certainly reflected in the odds. Spieth is 24, McIlroy is 28, and Johnson is 33. The average age of a PGA Tour winner last season was 28.9 years old, the youngest in the tourís history. Ten of the winners were under the age of 25 and the season before seven won events. Before 2017 and 2016, there were only two seasons since 1980 where there were six or more winners under the age of 25.