After getting a taste of professional golf last year at the US Senior Open, former Atlanta Braves pitcher John Smoltz is ready to drench himself in the PGA Tour Champions this year. The tour announced that the Hall of Fame pitcher is receiving three event exemptions.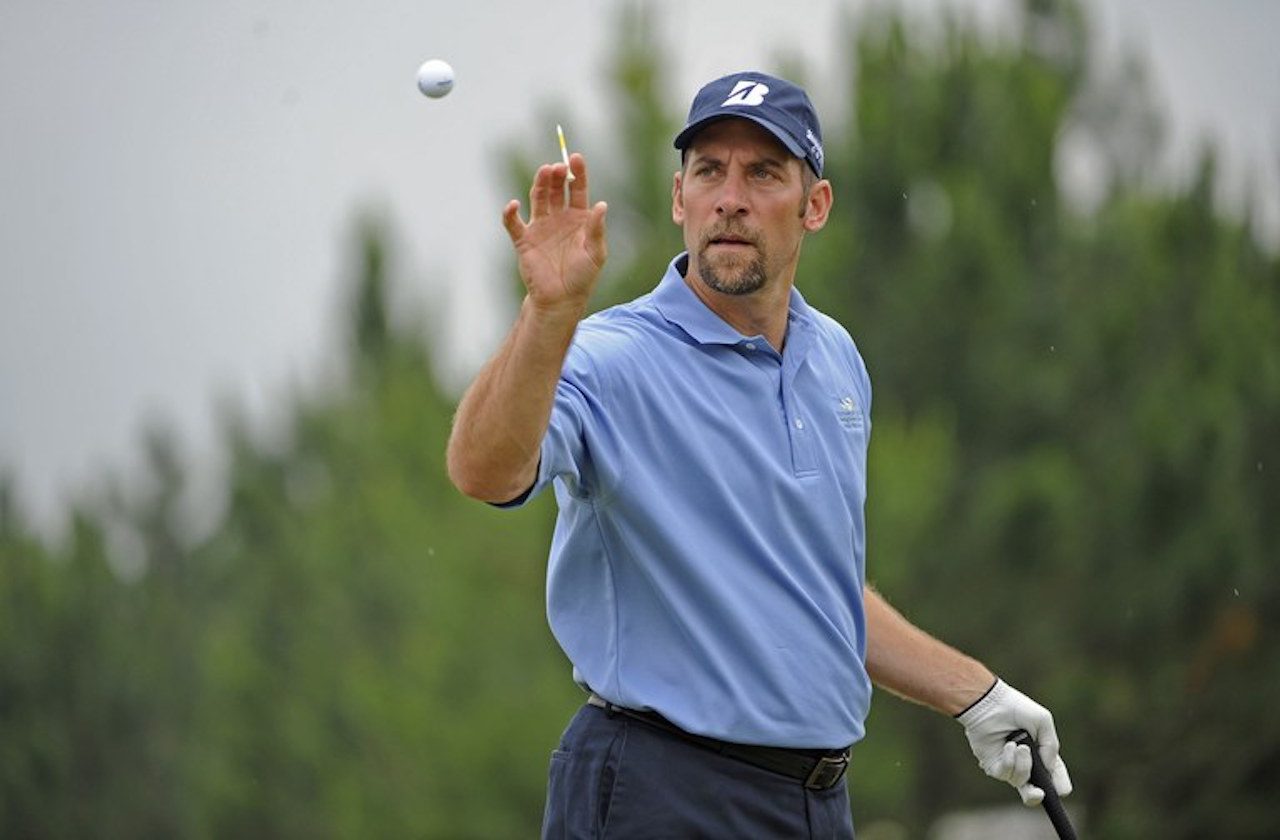 The first tournament Smoltz will play in is the Cologuard Classic in Tucson, Arizona on March 1-3. The 51-year-old, who is a broadcast baseball analyst for Fox and MLB Network, said he picked the three events that work within his broadcast duties.
"I love to compete and I'm fortunate to work for companies that allow me to do that," Smoltz said. "Every pro athlete loves to compete every chance they get and I can't wait to get out here and compete with these guys and see what I can do."
Making Transition to Pro Golfer
Smoltz started playing with his Braves teammates, Tommy Glavine and Greg Maddux, on their off days. The three were noted for being excellent golfers, all three single-digit handicaps at one point.
After his playing days were over, Smoltz started playing in celebrity tour events. It was there that he had the belief he could play with the professionals, though he knew it was a big jump in class.
"Celebrity golf has gotten significantly better the last few years," he said, "but it's a whole lot different when you have to play against guys who are hitting the ball 40 yards past you on every shot.
Last year Smoltz qualified for the US Senior Open, but shot rounds of 85 and 77 to miss the cut. He told Golf Digest that he wasn't ready to play on such a big stage.
"The reality is, having gone through last year's Senior Open, it prepared me and taught me what I need to work on to become a better golfer," Smoltz said. "It was the hardest things I've ever done in my life, it was one of the greatest accomplishments of my life and I took off after that determined to become better for it. . . I went to work with some different training and a different mindset."
Ready for Tour
Playing at the Cologuard won't be much easier than the major championship. Defending champion Steve Stricker, 2017 winner Tom Lehman, Bernhard Langer, Darren Clarke, Chris DiMarco, Miguel Angel Jimenez, Jose Maria Olazabal, Kenny Perry, Hal Sutton and Retief Goosen are all expected to play in the three-day event.
As a tune up for the event in three weeks, Smoltz competed in the celebrity portion of the Diamond Resorts Tournament of Champions that kicked off the LPGA Tour season this year. He won that division and said it was a feeling unlike any he ever felt on the baseball diamond.
"I can't even tell you how excited and thrilled I am to be able to do this, and the feeling of winning something like I did last month has certainly helped," Smoltz said. "That was pretty cool. I would love to feel that again."