Former Boston Celtics superstar and eight-time NBA champion John Havlicek died on Thursday in Jupiter, Florida, at the age of 79.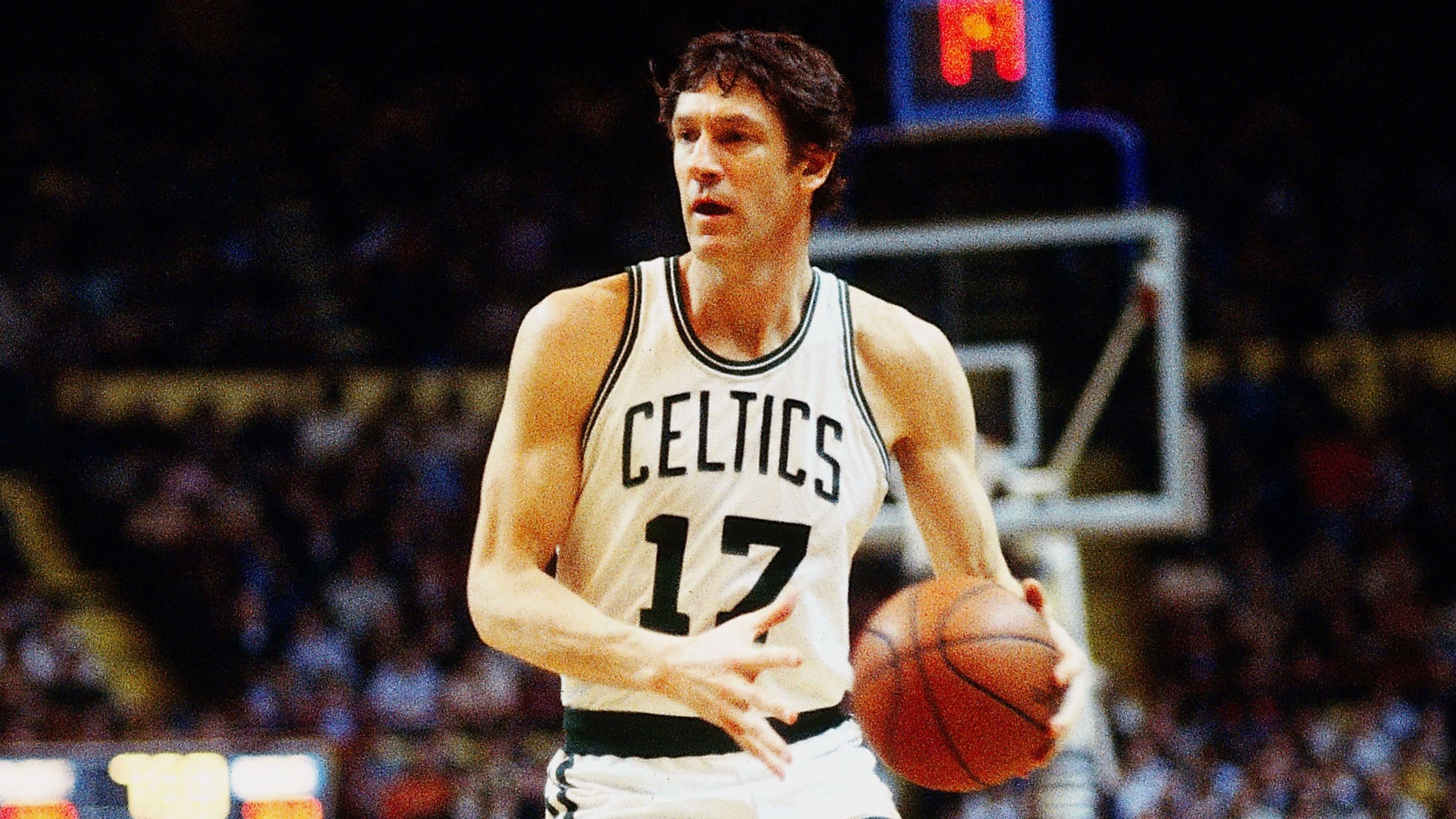 The Celtics announced Havlicek's passing in a statement released Thursday evening. Havlicek had been suffering from Parkinson's disease, though no specific cause of death was given in the announcement.
Havlicek Among All-Time Celtics Greats
Havlicek was drafted by the Celtics in the first round of the 1962 NBA Draft after playing his college ball at Ohio State University. He would go on to play the entirety of his 16-year career in Boston, playing in 13 All-Star Games while being named to 11 All-NBA teams and eight All-Defensive teams.
"John Havlicek is one of the most accomplished players in Boston Celtics history, and the face of many of the franchise's signature moments," read the statement from the Celtics. "John was kind and considerate, humble and gracious. He was a champion in every sense, and as we join his family, friends, and fans in mourning his loss, we are thankful for all the joy and inspiration he brought to us."
Havlicek, known by his nickname "Hondo," was responsible for one of the most iconic plays in NBA history.
With the Celtics and Philadelphia 76ers tied 3-3 in the 1965 Eastern Conference Finals, Boston led by one point with five seconds remaining. Philadelphia guard Hal Greer attempted to inbound the ball, but Havlick tipped the pass to teammate Sam Jones, clinching the win and sending Boston to the NBA Finals.
That play produced what might be the best-known call in NBA history, as Boston radio announcer Johnny Most exclaimed "Havlicek stole the ball!" as the clock ran out.
To this day, Havlicek owns several Celtics records, including those for the most career points scored and games played for the franchise. His number 17 jersey was retired immediately after he ended his playing career in 1978.
Hondo Known for Generosity Beyond Basketball
Havlicek nearly became a two-sport star. An all-state high school quarterback, Havlicek had rejected the opportunity to play football at Ohio State, but was still drafted by the Cleveland Browns in the seventh round of the 1962 NFL Draft. But after trying out as a wide receiver in a couple preseason games, he was cut by the Browns, and joined the Celtics' training camp instead.
Contemporaries remembered Havlicek as a fierce rival on the court while also reminiscing about the person he was away from basketball.
"The thing with John, he competed against you at the highest level and he wanted to win badly," Jerry West told ESPN. "But he was always a really nice person. I don't think that I ever heard anyone say a bad word about John. He was pleasant off the court and pleasant on it. But he really, really competed against you."
Off the court, Havlicek was known for his charitable work with The Genesis Foundation for Children. For more than 30 years, he hosted a fishing tournament that raised money for the foundation, which helps fund clinical and therapeutic programs for children with rare diseases, disabilities, and genetic disorders.
Havlicek was survived by his wife Beth and his two children, Chris and Jill.