Kentucky Wildcats basketball coach John Calipari said that he's not the master recruiter many fans and pundits give him credit for after seeing the top prospect in the nation choose to go to Memphis rather than to his program.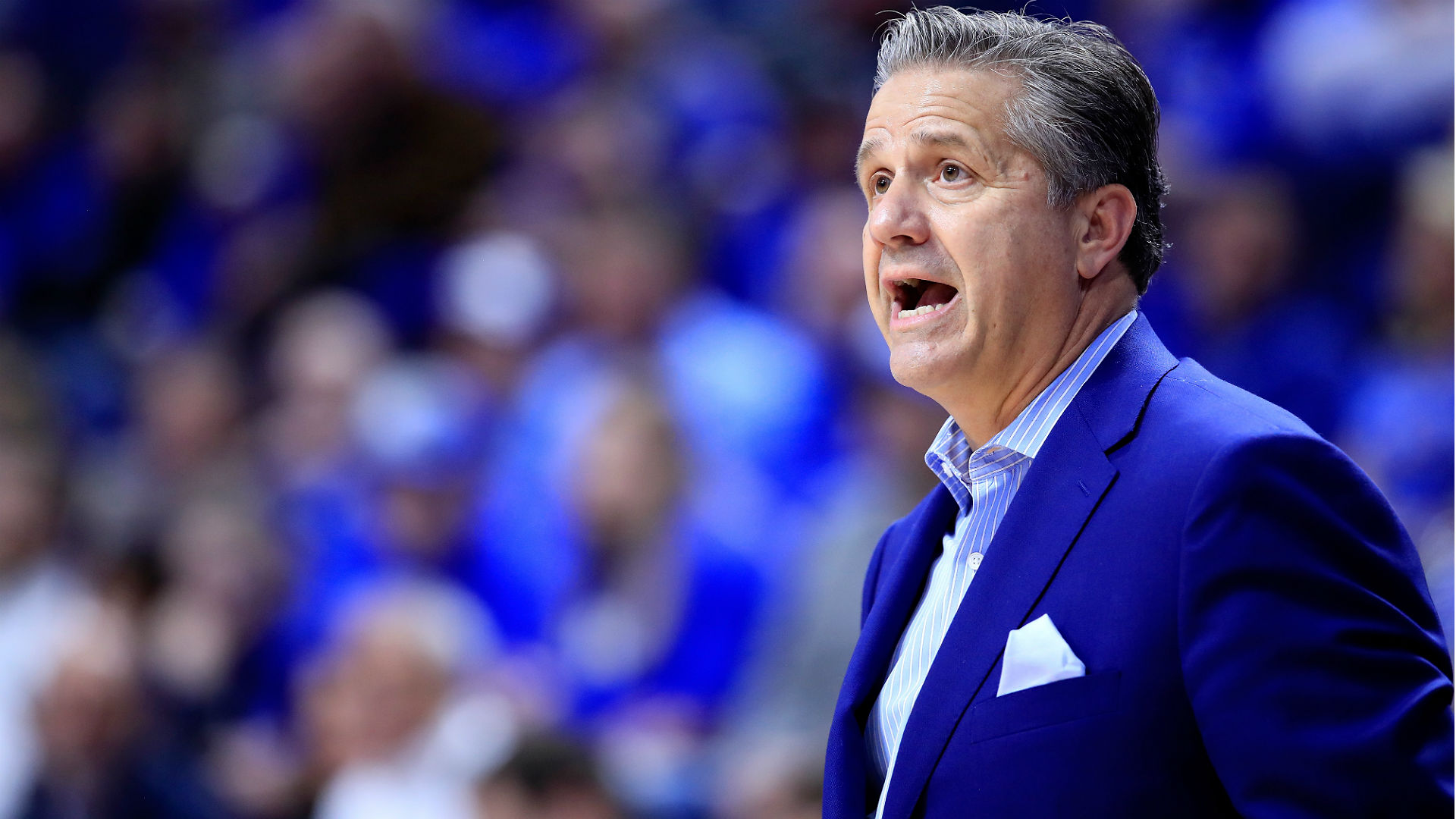 The comments came in a pregame media session before Kentucky's 87-74 victory over Winthrop on Tuesday night.
Calipari Recruits Another Top-Ranked Freshman Class
As usual, Calipari and the Wildcats will be bringing in a great class of new recruits for the 2019-2020 season, with ESPN rating their class as No. 3 in the nation behind Louisville and USC. However, top-rated center James Wiseman – a Memphis native – won't be among the incoming freshman for Kentucky, something that Calipari says shows things aren't as easy for him as critics think.
"I've said it all along – I think I'm overrated as a recruiter," Calipari said. "We've had kids that made the decision to come here and it's played out well for almost all of them. My thing is I want to be able to sleep at night. I want to make sure that I'm telling the truth."
Since taking over as the coach at Kentucky in 2009, ESPN has rated Calipari's recruiting classes as one of the top two in the nation every season, ranking the Wildcats freshman No. 1 in the country on five occasions.
Wildcats Still Pursuing Elite Prospects
Those No. 1 rankings haven't been coming as frequently in recent years, but it's hardly as though the school has been struggling to attract talent. Kentucky has two of ESPN's top ten prospects committed to the school next year in Tyrese Maxey and Kahlil Whitney. The school is also still in the mix for several other top players, meaning their class could ultimately rank higher or lower depending on the decisions made by those recruits.
Calipari said that his approach to recruiting has been consistent, and is one that allows him "to be able to sleep at night" by being honest with potential players.
"Knowing what our jobs are here means that we don't get every kid," Calipari said. "We get the ones we are supposed to get. It just kind of plays out that way. It always has."
While Calipari's comments are in line with other public statements he has made, there have been stories that suggest the coach speaks differently about his recruiting efforts in private. Back in 2015, CBS college basketball analyst Gary Parrish relayed a story on his Memphis radio show that he said he had heard from five sources, in which Calipari confronted a rival coach after taking a highly touted prospect away from another school with very little effort.
"I am the type of guy who can come in at the last minute and take any player I want from you," Calipari supposedly said, according to Parrish's story. "You can spend your whole life recruiting a kid and at the end of the day, if I want him, I'll get him."
Following their Tuesday night win, Kentucky is 4-1 and ranked 10th in the nation. Their only loss came in their opening game, when they were blasted 118-84 by the Duke Blue Devils. According to William Hill, Kentucky is a 12/1 pick to win the NCAA Championship this season.