Joey Logano outpaced Kevin Harvick in an overtime session on Sunday to win the FanShield 500 at Phoenix Raceway.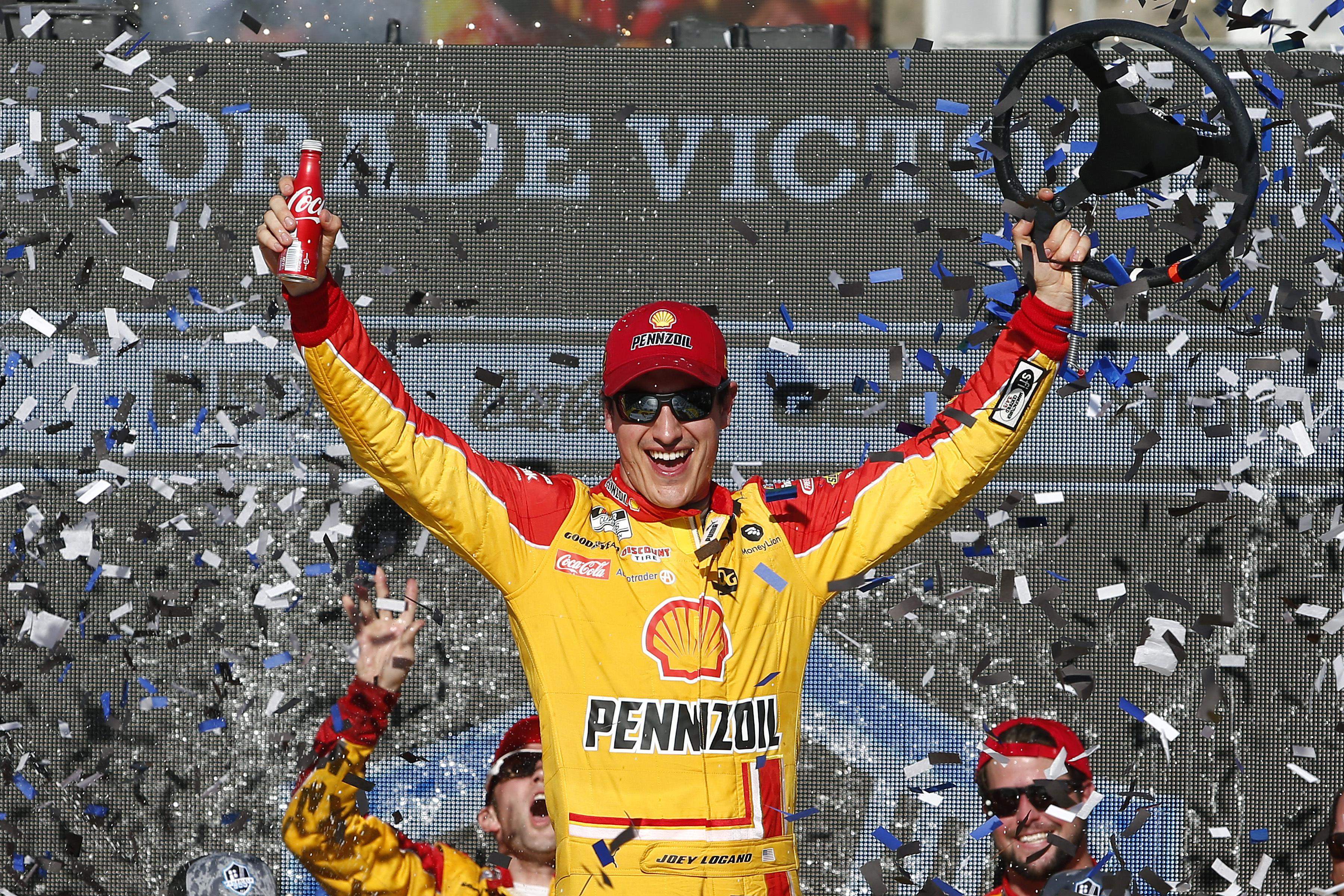 Logano earned his second win in the first four races of the NASCAR Cup Series season, beating Harvick by .276 seconds.
Logano Overcomes Mishaps to Claim Victory
The victory came despite some setbacks earlier in the race. On Lap 133, Logano dropped to the back of the field after a penalty for an uncontrolled tire. After working his way back to the leaders, he lost significant time again thanks to a broken jack during a pit stop.
Logano again took the lead on Lap 293, but a late caution triggered a two-lap overtime period, with Logano and Harvick in front. Logano managed to get the better restart and then held off Harvick as he tried to pull up alongside him twice on the final lap.
"Kevin is one of the best racers who has ever strapped into a race car and a stock car in particular," Logano told reporters after the race. "He's a Hall of Famer, to say the least. When you line up against him at the end of the race you know it's going to be a heck of a battle."
Harvick believed his car was good enough to win the race, but that he wasn't in position to take advantage of it.
"Our Jimmy John's Ford was better, especially when we could pit it in front of his," Harvick said, via NASCAR.com. "We just didn't get the control of the race back there, and he was able to get by us on that restart where I got hung up."
Kyle Busch finished third, ahead of Kyle Larson and Clint Bowyer. Cole Custer finished in ninth place, making him the highest-finishing rookie and giving him the first top-10 finish of his career.
New Short-Track Package Earns Rave Reviews
The biggest story of the race was the debut of NASCAR's new short-track package. Cars featured a shorter rear spoiler and other tweaks in the hopes of generating more lead changes and more excitement.
The race included 20 lead changes, with drivers and officials saying that the alterations to the package had the intended effect.
 "I think you saw some dominant cars for sure," NASCAR executive vice president and chief racing development officer Steve O'Donnell said after the race. "But not only were drivers and teams able to catch the leader, but even when someone was passed for the lead, they were able to go back and retake the lead, which is always something you like to see."
Logano agreed.
"Hats off to NASCAR for collaborating with the teams, the track, and putting on a way better race than what we saw here last year," he said.
William Hill shortened its odds on both Logano and Harvick to win the NASCAR Cup Series championship following their impressive performances. Harvick is a +450 favorite to win the title, ahead of Kyle Busch (+550), Logano (+600), and Martin Truex Jr. (+650).