Joey Logano held off a late charge from teammate Brad Keselowski to win the Pennzoil 400 at Las Vegas Motor Speedway on Sunday.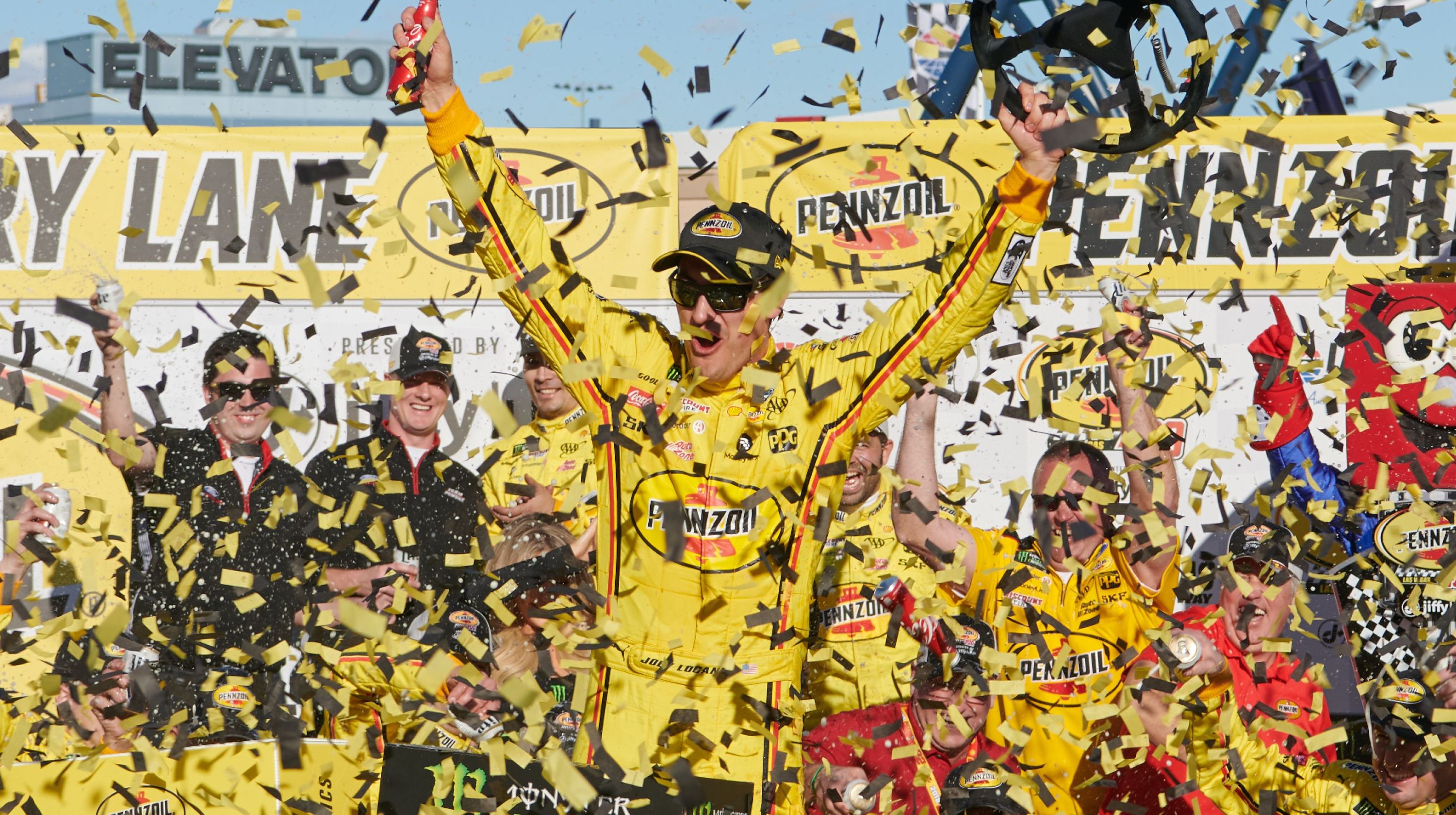 The win was the first of the season for Logano, the defending NASCAR Cup Series champion.
Team Penske Dominates Vegas
The race between Logano and Keselowski, both of whom drive for Team Penske, came down to the final lap. Keselowski attempted to make a final pass on Turns 3 and 4, but Logano managed to clear him off the corner by a matter of inches to hold on to the victory.
"What a great race," Logano said after his win. "Brad and I were so evenly matched, and you can't drive away. In the last five or six laps, Brad was catching me so quick, and I got stuck behind a lapped car. Man, it was so close."
The race was run cleanly, with only two breaks in the action: the cautions between stages. Keselowski and Logano traded the lead late, until Logano took the advantage for good with just over 20 laps remaining.
"It was a good battle," Keselowski told reporters. "It seemed to come down to what the lapped cars were going to do…first, Joey got hosed by a lapped car, and I got by him. Then I got hosed by a lapped car, and he got by me. But it was definitely a good event."
The win was the 22nd of Logano's career, but his first NASCAR Cup Series victory to come in Las Vegas.
"There's been plenty of times here when we've led a lot of laps, but we've never won, and that's the most important stat to have," Logano said.
New Competition Package Creates Tight Racing
The tightness of the finish may have been due to the new competition package being employed by NASCAR this year. The new ruleset – used in full for the first time in Las Vegas – is designed to create tight racing and close finishes, something that certainly seemed to play out this weekend.
"There toward the end, the way this drafting package, these rules work, it was intense," Logano said. "It proves you don't need crashes to have an exciting race. There's so much strategy that goes into driving these race cars now. I thought it was as entertaining as can be."
The victory by Logano stopped Kyle Busch from achieving a race sweep of a NASCAR weekend. Busch won both the Truck series race on Friday and the Xfinity Series race on Saturday, giving him a shot at the sweep. Busch is the only driver ever to accomplish that feat, doing so at Bristol in both 2010 and 2017.
Busch was in contention, but dropped back after a speeding penalty in the middle of the race. He would ultimately finish third.
"The cars don't have any speed," Busch told reporters afterwards. "You're wide open just trying to catch a draft. You couldn't maneuver."
Busch remains the 9/2 favorite to win the NASCAR Cup Series championship according to Ladbrokes, with Kevin Harvick (5/1) and Martin Truex Jr. (13/2) close behind.