The Texas Rangers are well out of playoff contention and will almost certainly be looking to sell at the trade deadline. At the top of their to-do list could be trading All-Star outfielder Joey Gallo, and there should be no shortage of landing spots for the power batter.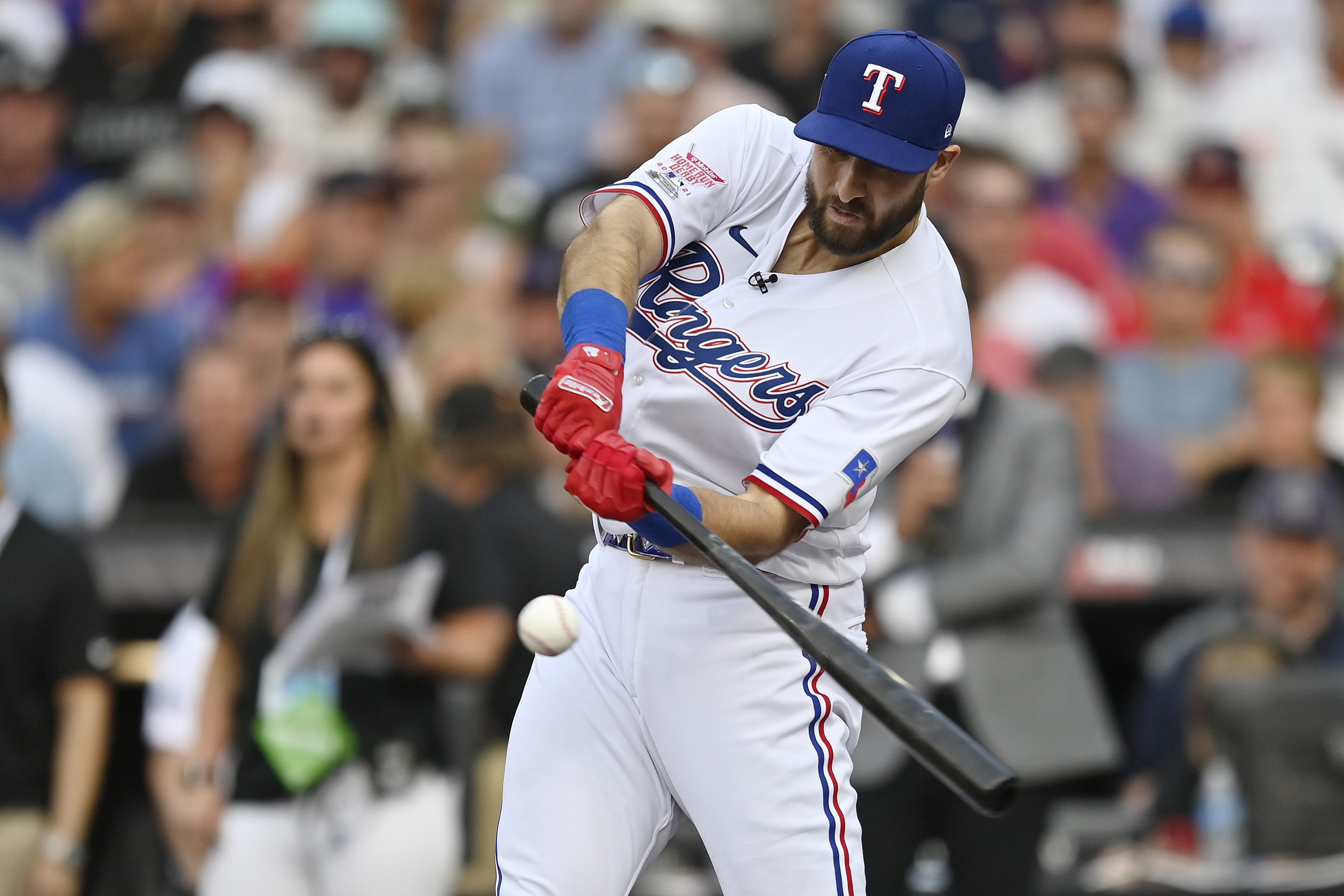 Gallo is only hitting .239 this year, but he's hit 24 home runs and is leading the league in walks, pushing his on-base percentage up to .402.
Gallo heats up as pitchers face new scrutiny
That's the kind of bat that can play in just about any lineup. Teams may be particularly interested in Gallo based on his recent improvement since Major League Baseball began its crackdown on pitchers using foreign substances.
ICYMI https://t.co/l5okB6ntvY… Since the sticky stuff memo of 6/3, the 3 best OPS in MLB are Ohtani, Gallo, Schwarber. Gallo could be a #Yankees target now, Schwarber after the season in attempt to get more LH. This and more notes from the ASG.

— Joel Sherman (@Joelsherman1) July 14, 2021
Gallo has put up a 1.276 OPS since June 3, just behind Shohei Ohtani's 1.277 mark for the best in the league. If increased spin rates caused trouble for Gallo, that won't be an issue going forward.
There's a long list of teams that could use Gallo's power in their lineup, but two names have floated to the top of trade rumors for him: The New York Yankees and the San Diego Padres.
The Yankees came into the 2021 season expecting to have one of the best offenses in baseball. Instead, they've suffered a stunning power outage, averaging just 4.16 runs per game, well below the league average. More than anything, New York appears to be missing a powerful left-handed bat that can play in the outfield.
Gallo fits that mold perfectly. He would add balance to a righty-heavy lineup; the only concern would be adding his high strikeout numbers (even for the current era) to a lineup that already whiffs more than its fair share.
The Yankees sit at 46-43, eight games back of the Boston Red Sox and tied for third in the AL East with the Toronto Blue Jays. FanDuel Sportsbook rates the Yankees as a +1000 pick to win the division.
Affordable contract fuels trade talk
San Diego also has room for another power hitter. While Fernando Tatis Jr. enjoyed a phenomenal first half, hitting 28 home runs, the rest of the offense has performed a bit below expectations. That might not be an issue in most divisions, but the Padres find themselves in third place behind both the surprising San Francisco Giants and the defending champion Los Angeles Dodgers. The Padres stand as a +450 pick to win the NL West.
For Gallo's part, he says he'd be more than happy to stay in Texas.
"Obviously, I would love to say. I love Texas," Gallo told 105.3 The Fan. "Hopefully, I'll be here a lot longer, but you'll have to get the more important, front-office guys on the phone for an interview to ask them to see what they have to say. Unfortunately, it's not up to me, but obviously, I'd love to play in Texas for a long time."
There are other factors that have helped fuel the Gallo trade rumors. He is making only $6.2 million this season, meaning teams won't have to break the bank to sign him. A team could also keep him for a little while longer than some rentals: he's arbitration-eligible this year, and will only become a free agent after the 2022 season.