The 2021 NBA All-Star Game tips off tonight in Atlanta, but two members of the Philadelphia 76ers will not be participating in the game due to COVID-19 health protocols and contract tracing. Joel Embiid and Ben Simmons will miss the All-Star Game because they received haircuts from a barber that tested positive for COVID-19. Zion Williamson will earn his first start in the All-Star Game to replace Embiid on Team Durant.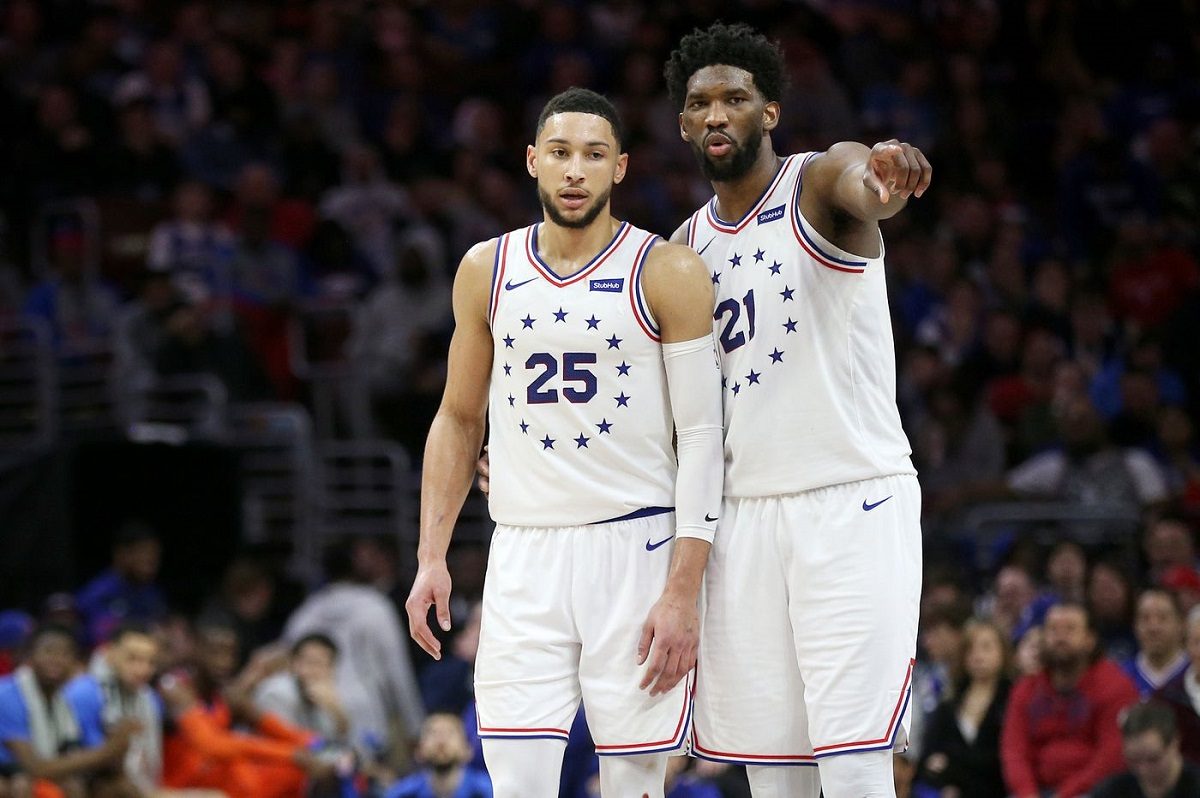 The barber, located in the Philadelphia area, initially had an inconclusive test. He took another one, which registered as positive.
Simmons and Embiid flew to Atlanta on Saturday evening via a private charter. They were quarantining in a hotel, as part of the NBA's health and safety protocols for the All-Star Game. The two did not have any contact with other All-Stars. On Sunday morning, Simmons and Embiid were informed by league officials that they could not participate in the All-Star Game.
Oddsmakers pegged Team LeBron as the favorite to win the 2021 All-Star Game at -3.5. The over/under total is 316.5. If you want to make a money line wager, Team LeBron is -167, while Tam Durant is +150.
During the lead up to Super Bowl 55, the Kansas City Chiefs had a minor COVID-19 scare when the team barber contracted COVID-19 and several players had to self-quarantine due to contract tracing health protocols. Despite the scare, no one on either team missed the Super Bowl.
Embiid Out, Zion In
Embiid is a starter on Team Durant, while Simmons is a reserve for Team LeBron. Since both sides lost a player, the NBA will continue on without them. They also did not have enough time to bring in replacement players.
Zion Williamson, Nikola Vucevic, and Julius Randle are reserves on Team Durant and all three were considered as a last-minute replacement starter in the All-Star Game. The NBA announced that Williamson will start in place of Embiid on Team Durant.
Embiid recently emerged as the betting favorite to win the 2021 NBA MVP after surging ahead of LeBron James. Embiid earned a spot on his fourth-straight All-Star team.
Simmons made the All-Star team in the last three seasons. He's on the short list to win the 2021 NBA Defensive Player of the Year.
There is a chance that both players will have to remain in Atlanta to quarantine. The 76ers first game after the All-Star Break is scheduled for Thursday, March 11 against the Chicago Bulls. The two could miss a couple of regular season games.
Check out more NBA All-Star Game coverage including a complete list of rosters for Team LeBron and Team Durant, plus 3-Point Contest betting odds.