When trying to project who will win Dancing with the Stars it was a good bet to select an athlete. In the 25 previous contests, athletes have won 10 of them.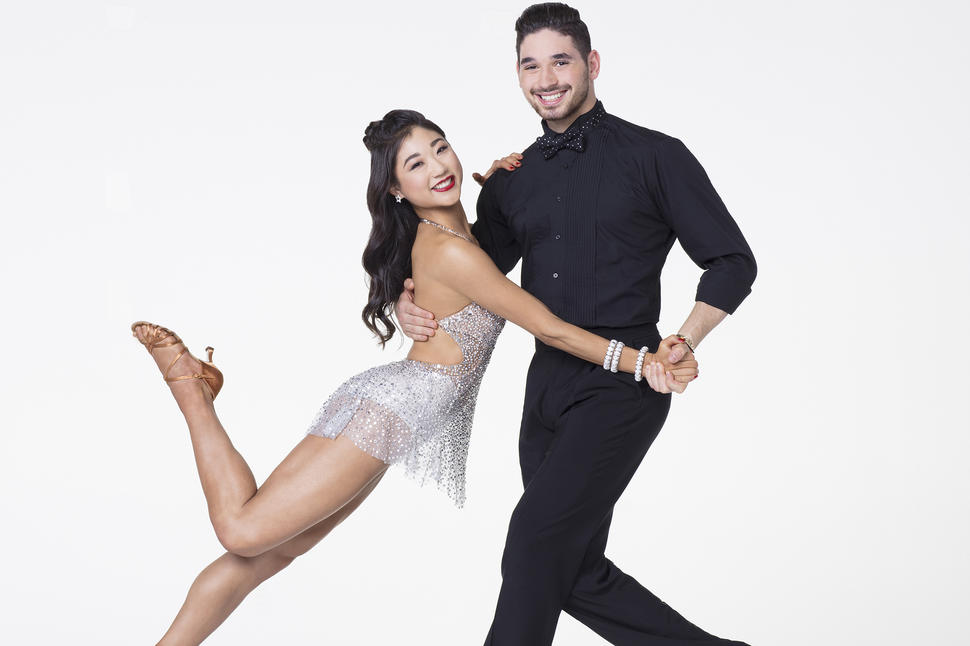 But what do gamblers do if all the contestants are athletes? That is the conundrum facing those who want to wager on the popular dance contest. Season 26 features 10 current or former athletes competing for the mirrored ball trophy.
Retired NBA player Kareem Abdul-Jabbar, snowboarder Jamie Anderson, retired MLB player Johnny Damon, softball player Jennie Finch-Daigle, retired figure skater Tonya Harding, luger Chris Mazdzer, figure skaters Adam Rippon and Mirai Nagasu, NFL player Josh Norman, and college basketball player Arike Ogunbowale are this season's entrants.
Two Already Gone
The first episode was Monday and already two of the 10 were sent packing. Former Red Sox and Yankee baseball player Damon and snowboarder Anderson.
The two were in the middle of the pack as far as the odds go. SportsBettingDime had Anderson at 12/1 and Damon at 18/1.
Anderson chose a Viennese Waltz, with professional partner Artem Chigvinstev, and looked awkward during the routine. The judges agreed giving them 21 out of 30 points.
Damon and his partner, Emma Slater did a Foxtrot to Centerfield by John Fogerty. While the 44 year old didn't exhibit a lot of tact, he did have enthusiasm and the judges recognized it, but still gave him only an 18 of 30, and one judge, Bruno Tonioli, did point out his flaws.
"Did it all go smoothly? No," Tonioli said. "It will get better."
Damon won't get the chance though after getting bounced.
Bet on Figure Skaters
There are two Olympic figure skaters in the competition, and not surprisingly they are at the top of the betting board. Nagasu is the favorite at 7/2, while Rippon is next at 4/1.
Skaters have fared well on the show. Speed skater Apolo Anton Ohno won Season 4, figure skater Kristi Yamaguchi won Season 6, and figure skater Meryl Davis won Season 18.
Nagasu is the favorite despite not getting her first pick of professional partners.
"When I had my first meeting with my partner Alan, I actually didn't know who he was," Nagasu said. "I originally requested Mark Ballas, but he wasn't doing the show. It's a little bit like Match.com when it comes to pairing up the contestants with the pro dancers."
The first routine went pretty well. The two did a salsa routine to the song "No Excuses" by Meghan Trainor and had a strong score with 23 out of 30.
Rippon fared a little better. He did a Cha Cha with partner Jenna Johnson and scored 24 out of 30. The judges were impressed with the number overall.
"It was crisp, it was clear, a couple of funny Vogue-y moments, but I don't mind that," Tonioli said.
The dancer with the third best odds is Norman at 6/1. He scored 24 out of 30 with his Cha Cha routine set to Bruno Mars "Finesse."
NFL players have done well in the competition. Former Dallas Cowboy Emmitt Smith won Season 3, retired Pittsburgh Steelers wide receiver Hines Ward won Season 12 and ex-Green Bay Packer receiver Donald Driver took Season 14.