After tournaments in Hawaii and Morocco, the PGA Tour Champions is back on the mainland at the Chubb Classic in Naples, Florida. The golfers had a two-week break between the Morocco Champions and this event, so they should be well rested.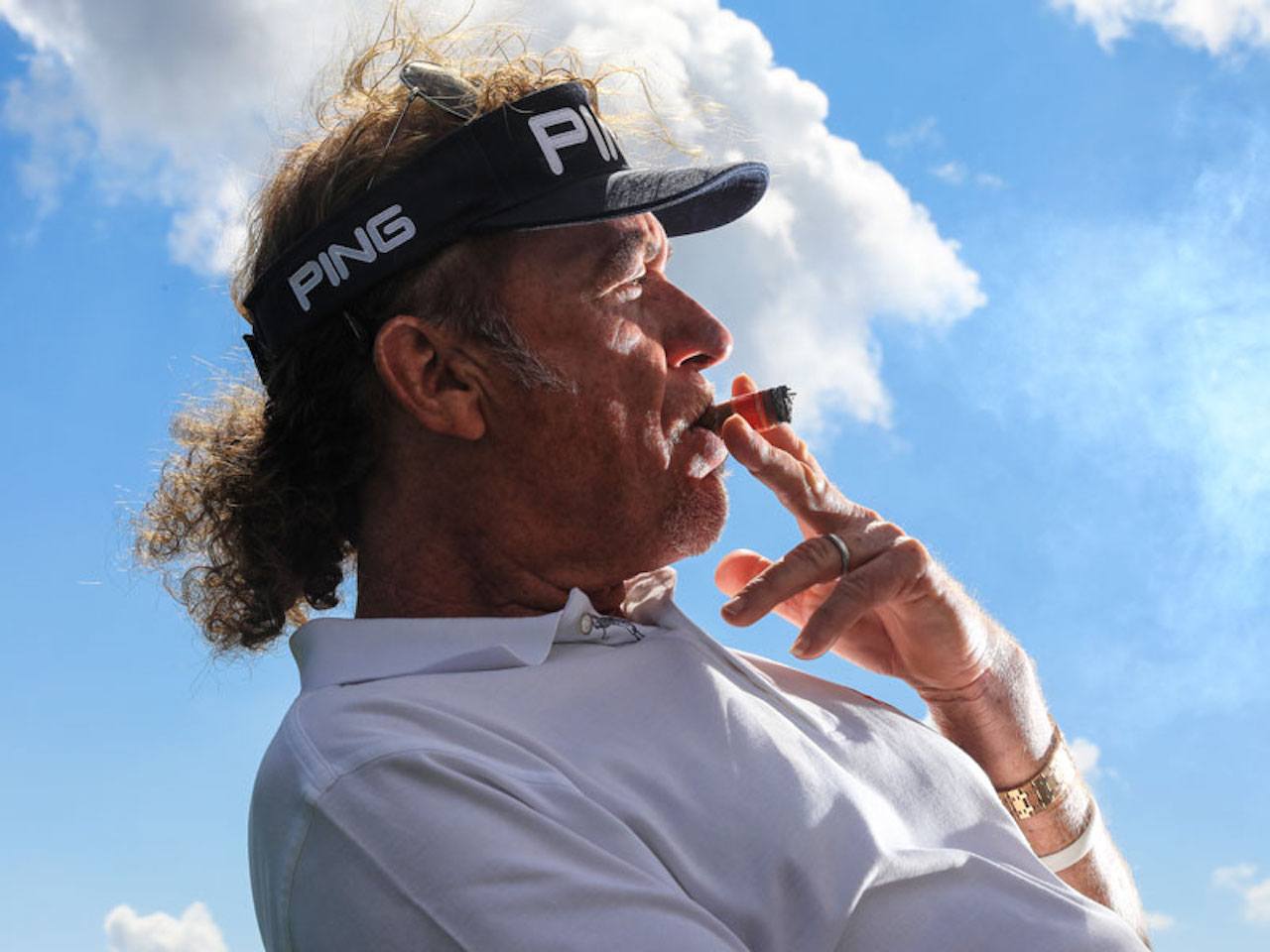 Defending champion Miguel Angel Jimenez told reporters on Wednesday he's glad to be back in the Sunshine state.
"It's nice to come back here," Jimenez said. "I played very well here. I played well last year, our first time coming here, and it was nice."
Bernhard Langer, who lost to Jimenez last year in a playoff, told reporters on Tuesday he was motivated to win here after coming up a shot short in 2019.
"It was great being in a situation where I could've won the tournament," Langer said. "Obviously it was first time playing here, but losing in the playoff wasn't fun. It's as simple as that. We're motivated to maybe do one better this year."
So, who should gamblers place a wager on at the Chubb Classic? We take a look at some of the golfers that could do well, and others that bettors might want to skip.
Golfers to Back
Miguel Angel Jimenez 8/1
The Spaniard is the hottest golfer on the PGA Tour Champions right now. He won the season opening Mitsubishi Electric Championship at Hualalai in Hawaii a month ago, and followed that up with a tie for 16th against the youngsters at the European Tour's Dubai Desert Classic. The tie for 24th at the Morocco Champions is a little concerning, but he is the defending champion of the Chubb Classic.
Fred Couples 10/1
The key for the 60-year-old is rest, and he's had a month of it since finishing tied for second at the Mitsubishi Electric Championship. This event has been good to Couples. The last time he played here was in 2017, and he won the event. Couples could very easily be a factor at Calusa Pines Golf Club.
Stephen Ames 30/1
Ames might be a longshot worth taking a long look at. He finished tied for sixth at the Chubb Classic last year. Ames has played once this season at the Morocco Champions, and nearly won. He shot 63, 69 to lead after the first two days. A final round 70 allowed Brett Quigley to sneak in for the victory. Ames could very well find the winner's circle this week.
Golfers to Avoid
Colin Montgomerie 20/1
The Scotsman hasn't had a fast start to 2020, finishing tied for 15th at Mitsubishi Electric Championship, and tied for 13th at Morocco Champions. It might take one or two more tournaments for Monty to find his form. In the meantime, look elsewhere this week.
Bernhard Langer 9/1
This is one of those predictions that could come back to bite me, but I believe Langer is in a bit of decline. It's true that he tied for sixth at the Mitsubishi Electric Championship, followed by a tie for fifth at Morocco Champions, but I don't think he'll win the Chubb Classic. I do think he'll place in the top 5.
Brett Quigley 66/1
Wow, no respect for the Morocco Champions winner. There's good reason for that, however. First, it's always difficult to win back-to-back tournaments. Second, this is the first time Quigley has seen this course. There's a real possibility he could struggle here.