It didn't take Jim Furyk long to show the PGA Tour Champions that he came to play. On Sunday, the 50-year-old won the first event he entered, the Ally Challenge. He was the 4/1 favorite.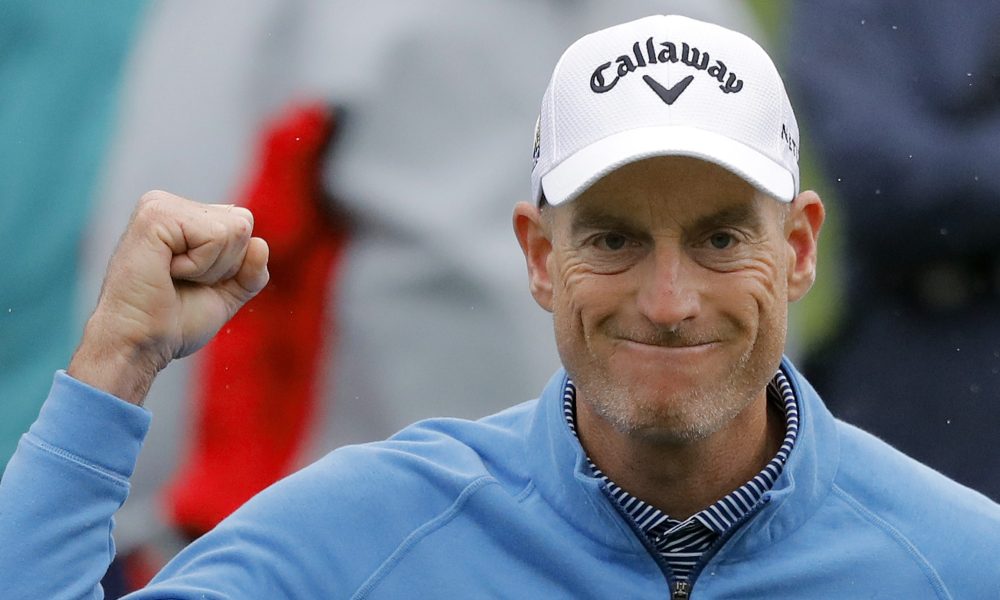 Furyk defeated Retief Goosen and Brett Quigley by two strokes at Warwick Hills. He was the first person to win his first event on the tour since Miguel Angel Jimenez did it in 2014.
"Just excited to be able to come out here first week and play so well and get a win," Furyk said "It's an honor. A lot of good players in the field. I enjoy coming back to Warwick Hills, a place that I had a lot of success in my career, a golf course that I really enjoy. Feel like I know it really well."
Furyk will now play with the youngsters at this week's PGA Championship. He qualified by staying in the top 100 players in the Official World Golf Rankings. Furyk told reporters the win should give him some momentum heading into the PGA Championship.
"I hope it gives me some confidence," Furyk said. "Anytime you get yourself in the hunt, in contention and you hit some good shots down the stretch, knock in some putts, it's a confidence builder."
Thomas Joins Furyk in Winner's Circle
Furyk will be joined at the PGA Championship by Justin Thomas, the 9/1 favorite to win the first major championship in over a year. Thomas, who carried 12/1 odds last week, won the World Golf Championships-FedEx St. Jude Invitational on Sunday, and did so with a familiar face carrying his bag.
Jim "Bones" Mackay, who toted Phil Mickelson's clubs for years, stepped in when Thomas' regular caddie, Jimmie Johnson, was unable to make the call. The two looked comfortable with each other. MacKay stepped in to work with Thomas in 2008 at the Sony Open, where Thomas finished tied for 14th.
On Sunday, the two looked like they had worked together for years. Thomas said Mackay will be on the bag again this week at the PGA Championship.
"He did great," Thomas said. "He did what a lot of great caddies do and they let the player do it. There's a reason why they're the best, and he did an unbelievable job this week, especially for being in that situation, which we had never been in that together."
Richy Werenski Cards a Win
In the second-tier PGA Tour event, the Barracuda Championship, Richy Werenski punched his ticket to the PGA Championship, by winning the Lake Tahoe event. It was the first PGA Tour victory for the 28-year-old.
"I feel like I've been playing well for the last couple months. But to get a win, that's huge," Werenski said. "I've got a couple seconds and everything, so this just helps my confidence a lot. Now I know I'm good enough."
Despite winning on Sunday, Werenski is listed at 250/1 to win the major championship.