Jerry Sloan, who coached the Utah Jazz for 23 years and played in the NBA for a decade, died on Friday. He was 78.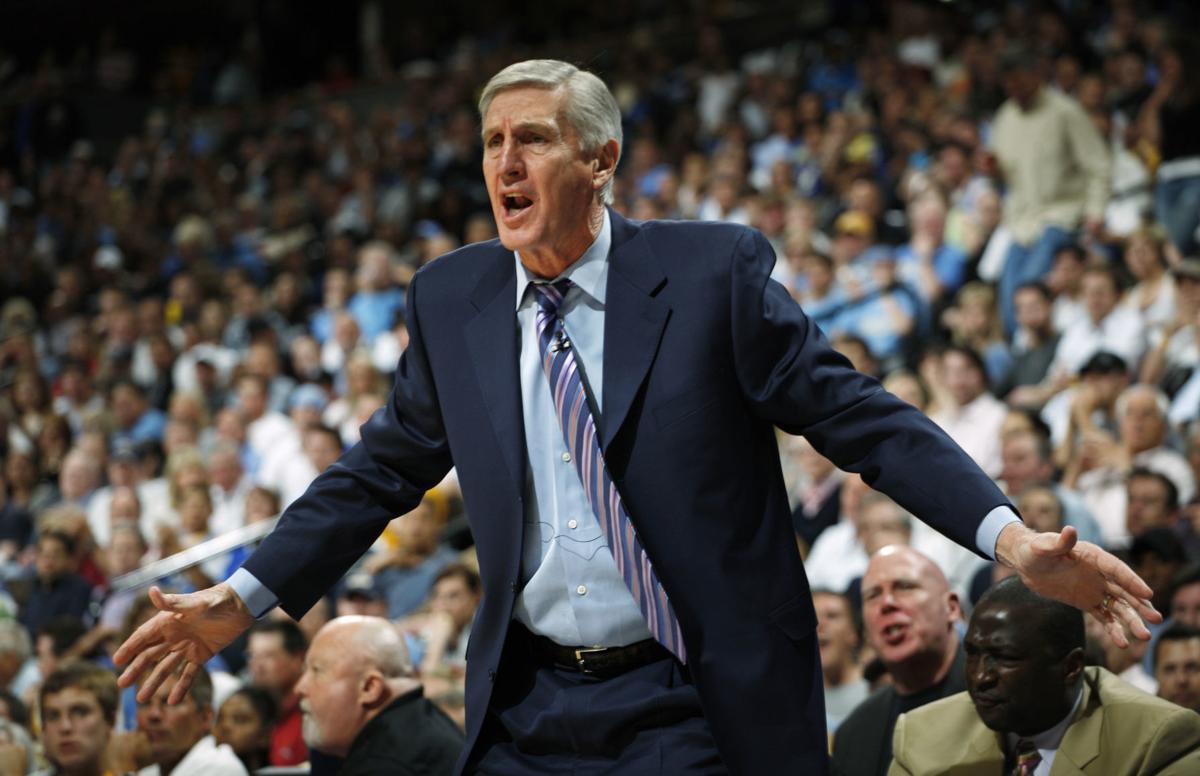 The Jazz organization announced that Sloan died due to complications from Parkinson's disease and Lewy body dementia.
Sloan Coached Jazz for 23 Years
Sloan is most famous for his long reign as the head coach of the Utah Jazz. He broke into the NBA coaching fraternity in the 1977-78 season as an assistant for the Chicago Bulls, where he spent nearly all of his playing career.
Sloan would go on to become the head coach of the Bulls for three years before moving on to Utah. After four years as an assistant for the Jazz, Sloan took over the head coaching job, a position he would stay in for 23 years. He guided the team through the years in which John Stockton and Karl Malone were its on-court leaders, and stayed with the franchise through the 2010-11 season.
Sloan entered the Hall of Fame in 2009. He twice led the Jazz to the NBA Finals, losing to Michael Jordan's Bulls teams in both 1997 and 1998.
"Jerry Sloan will always be synonymous with the Utah Jazz," the team said in a statement. "Like Stockton and Malone as players, Jerry Sloan epitomized the organization. He will be greatly missed. We extend our heartfelt condolences to his wife Tammy, the entire Sloan family, and all who knew and loved him."
While NBA fans today know Sloan almost exclusively for his time as a coach, he also enjoyed a successful playing career.
'The Original Bull' Remembered as Defensive Stalwart
Sloan played his college basketball at the University of Evansville. The Baltimore Bullets selected him in the third round of the 1964 NBA Draft, where he played one year before the Bulls selected him in the 1966 expansion draft.
Sloan would go on to help lead the Bulls to the playoffs in eight of their first nine seasons. He made two All-Star teams, averaging 14.7 points and 7.7 rebounds per game during his 10 years in Chicago. He also earned four NBA All-Defensive First Team selections.
"Jerry Sloan was 'The Original Bull' whose tenacious defense and nightly hustle on the court represented the franchise and epitomized the city of Chicago," Bulls chairman Jerry Reinsdorf said in a statement. "A great player and a Hall of Fame NBA coach, most importantly, Jerry was a great person. Our sympathies go out to the Sloan family and all his many fans."
A number of NBA legends who played and coached with and against Sloan gave heartfelt tributes on social media on Friday after hearing of his death.
I loved everything about Jerry Sloan, from the way he played to the way he coached. He was a tenacious competitor who represented the Bulls of the 70s so well. Jerry became one of my favorite coaches when he was on the 1996 Dream Team staff and it was an honor to learn from him. pic.twitter.com/pEhbmiFbzp

— Scottie Pippen (@ScottiePippen) May 22, 2020
Pat Riley statement on the passing of Jerry Sloan

"It was a privilege to play against a Jerry Sloan coached team, I always knew that we would be severely tested. His overall philosophy on both sides of the ball was fundamentally solid and always one step ahead of the game." pic.twitter.com/Xv42JvBmO4

— Miami HEAT (@MiamiHEAT) May 22, 2020
I didn't get to spend a lot of time playing for Coach Sloan, but coming in as a rookie he had a major impact on my transition to the @NBA. I'm grateful for that. Prayers to his family, friends and loved ones. May he Rest In Peace. pic.twitter.com/DYJ4F4CvRw

— Gordon Hayward (@gordonhayward) May 22, 2020
"It was a privilege to play against a Jerry Sloan-coached team, I always knew that we would be severely tested," Miami Heat president and longtime NBA player and coach Pat Riley said in a statement. "His overall philosophy on both sides of the ball was fundamentally solid and always one step ahead of the game."