Dallas Cowboys owner Jerry Jones says that players on his team will stand for the national anthem when the upcoming NFL season begins, but also agreed that it was "problematic" that President Donald Trump seemed so interested in the issue.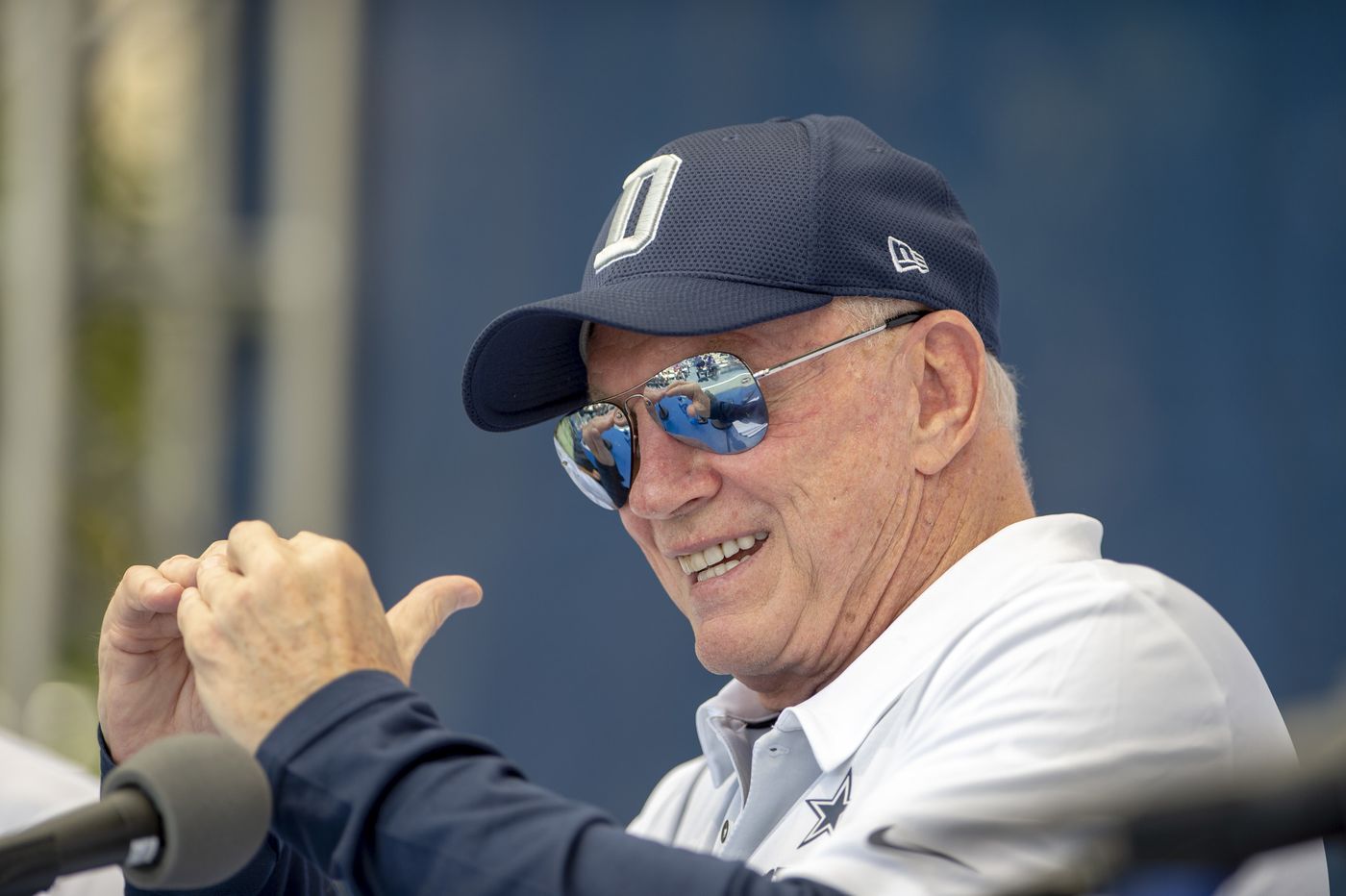 In a news conference held on Wednesday at the start of the Cowboys' training camp in Oxnard, California, Jones addressed a number of angles related to NFL player protests that take place during the national anthem before games.
Jones Finds Trump's Involvement 'Problematic'
When it comes to his own team, Jones remained adamant that players should be on the field and standing for the national anthem, "toe on the line," regardless of what other options might be available to them.
"Obviously I wouldn't dare speak for any of the other owners, much less in general about 31 other owners," Jones told reporters. "But as far as the Dallas Cowboys are concerned, you know where I stand. Our team knows where I stand on the issue, and that's where we are."
But at the same time, Jones seemed unhappy about the president's involvement in the anthem issue.
"[President Trump's] interest in what we're doing is problematic, from my chair, and I would say in general the owners' chair," Jones said. "It's unprecedented, if you really think about it. But like the very game itself, that's the way it is and we'll deal with it."
NFL Protest Policy in Flux
Trump has once again been tweeting about the protest issue in response to the league's changing stance on how teams are expected to handle such situations. In May, the NFL said that it would be implementing a new policy in which players would have the option to stand during the anthem or remain in the locker room while it was being played. Teams would be fined for violations of the policy, and could choose to enact further discipline against players if they wished to.
But last week, the NFL and the NFLPA issued a joint statement saying that the anthem policy would be frozen for the time being while the league and its players continued to discuss how pregame protests should be handled.
That announcement led to President Trump tweeting again on the subject that had taken up a surprising amount of his attention last season.
"The NFL National Anthem Debate is alive and well again – can't believe it!" Trump tweeted. "Isn't it in contract that players must stand at attention, hand on heart? The $40,000,000 Commissioner must now make a stand. First time kneeling, out for game. Second time kneeling, out for season/no pay!"
Jones also had to talk about another controversy on Wednesday. Major League Baseball and many individual teams have cut ties with Papa John's after a report that founder John Schnatter used a racial slur on a conference call last year. Jones said that the Cowboys couldn't drop the Papa John's brand in the same way so many others have, as they actually own the 50 brand locations in Texas.
"The bottom line is that the Cowboys and our relationships, we own those stores," Jones said. "It's not an endorsement."
According to William Hill, the Dallas Cowboys are a 20/1 pick to win the 2019 Super Bowl.